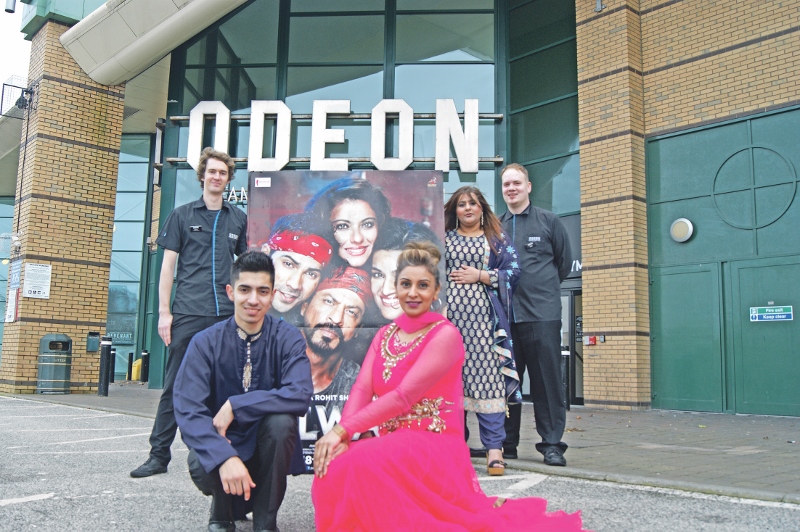 Leeds-Bradford Odeon announces Christmas Day opening
The choice of what to watch on television come Christmas Day is a decision every family seems to undertake, with the same old programmes and repeats shown every year.
However, what if there was another option? One which gave families the chance to see the biggest blockbusters of the year for a action-packed festive celebration?
Well now, thanks to the Leeds-Bradford Odeon Cinema, film fans can do just that, with special Christmas Day opening times announced this week.
Screening highly anticipated films such as Star Wars: The Force Awakens, and Bollywood hits Dilwale or Bajirao Mastani, the cinema will be open from 2pm until 10pm on the big day giving families a unique Christmas experience.
Classic festive favourites, such as Home Alone and Die Hard, will be shown alongside some of the biggest movies for a truly memorable experience for all the family.
Sarah Ellis, general manager at the Leeds-Bradford Odeon, explained why the cinema had taken the decision to open on Christmas Day and had already garnered good support for it.
"Only seven Odeons in the country are going to be open on 25th December this year and it is great for us to be one of them," she said.
"What a great way to celebrate Christmas Day by going to watch your favourite festive film in cinema or one of the biggest movies of the year.
"For those who will not be celebrating Christmas, we have a range of screenings on offer, including some huge Bollywood films.
"A lot of interest has already been shown for the special screenings and is bound to be a busy day for film lovers."
All 13 screens will be showing films at the Leeds-Bradford Odeon, with visitors able to book tickets in advance or purchase on the day.
So, why not treat a loved one to a Christmas Day trip they deserve this year and take them to the Leeds-Bradford Odeon for a truly 'Blockbuster' experience.