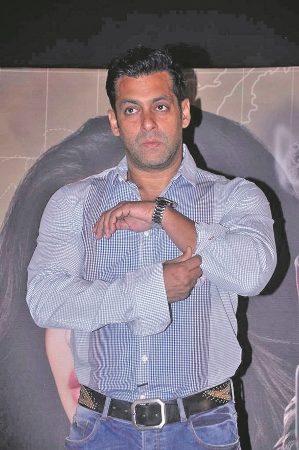 Bollywood superstar, Salman Khan, was able to breathe a sigh of relief earlier this week after a  hit-and-run case was finally settled after 13 years, with the actor cleared of all charges.
The 49-year-old had previously been sentenced to five years in jail by the Mumbai Criminal Court in May of this year for running over a homeless man, back in 2002.
He was found guilty of culpable homicide after being accused of losing control of his Toyota Land cruiser when drink driving and ramming into a group of people sleeping on the sidewalk, injuring four and killing one.
However, this conviction was overruled by the Bombay High Court on Thursday 10th December, scrapping the lower court's order.
Stating that the star's witness was not 'wholly reliable', the judge added that the court were unable to prove Khan was drunk at the time of the incident.
"The prosecution failed to establish its case on all charges," Justice A. R. Joshi told the courtroom, before adding that Khan had been acquitted.
Khan's lawyer described the ruling as 'a relief' whilst the actor remained calm in court, showing little emotion.
The story has gripped Indian film fans throughout the past decade. They have seen the case unfold, with Khan initially claiming his driver was behind the wheel at the time at the time of the incident.
His innocent verdict has been met by both praise and disappointment from the Indian population, with some arguing the law favours the rich and famous.
One person on social media wrote: "The arm of the law, is long … but not long enough to touch the rich and powerful."
It is not the first time Khan has had a run in with the law having previously been jailed for just under a week in 2007 for shooting an endangered gazelle on a hunting trip in Rajasthan.