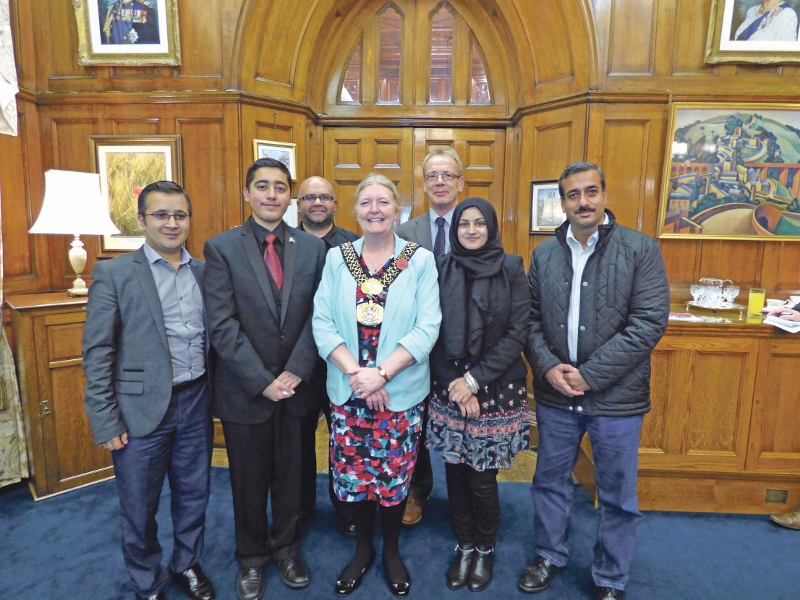 Peshawar attack victim calls for 'Day of Remembrance'
A teenager from Pakistan, who survived a shocking Taliban school shooting last year, has spoken in Bradford about his determination to campaign for educational rights for all around the world.
On 16th December 2014, 148 people were killed at the Army Public School in Peshawar, including 132 pupils, as seven extremists opened fire on children and staff.
Amongst the students on the day was 15-year-old Ahmad Nawaz, who bravely survived the nightmare ordeal by 'playing dead' as gunmen stormed the school.
Ahmad was shot in his left arm before soldiers arrived at the school and survivors were rushed to hospitals with serious injuries. Sadly, Ahmad's brother, Haris, aged 13, did not survive the shooting.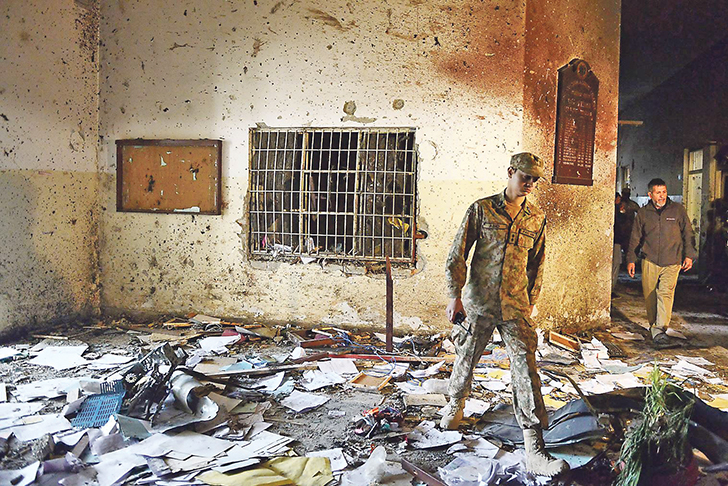 Following initial treatment in Pakistan, Ahmad was flown to Birmingham to recover at the Queen Elizabeth Hospital and currently resides in the city with his family.
The courageous teen has since undergone 14 hours of surgery to repair bone and nerve damage to save the use of his arm, with a metal plate implanted and an artery transplanted from his leg.
Although funding from Pakistan is currently pending, Ahmad also requires psychological and physical therapy as he continues to have nightmares and flashbacks from the shooting.
On Friday 30th October, Ahmad and his father, Muhammed, attended a special reception at Bradford City Hall, with the Lord Mayor Cllr Joanne Dodds, and Bradford Council leader, Cllr David Green, in attendance.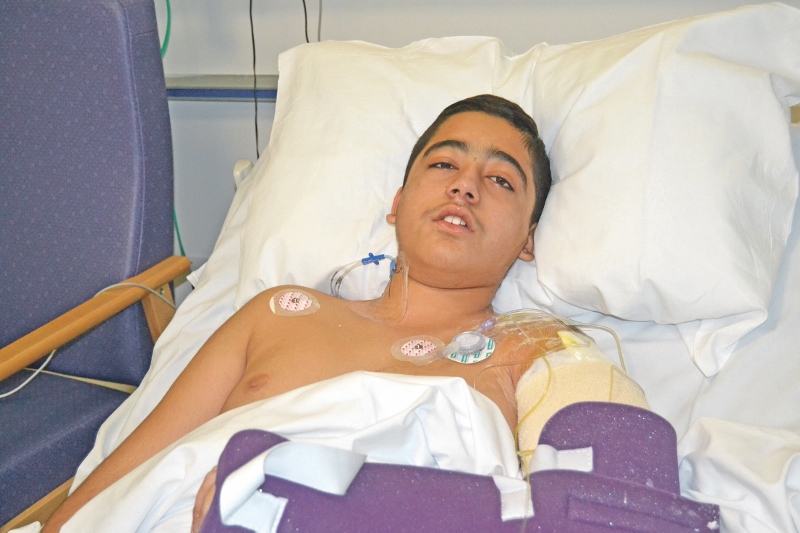 Speaking on the day, the inspirational youth announced plans to set up a campaign to promote education and reflected on the life-changing event in Peshawar.
"I am a victim of that incident but I want to use my own experience to serve students around the world," Ahmad said. "I want to show people how I have been affected by that incident.
"Terrorism exists because of illiteracy and a lack of education. If people were educated, they wouldn't do these things as teachers teach us of only good things and peace."
Muhammed explained more about the vision his family now have for his son, who is determined to continue his own education and speak against extremists, despite receiving death threats.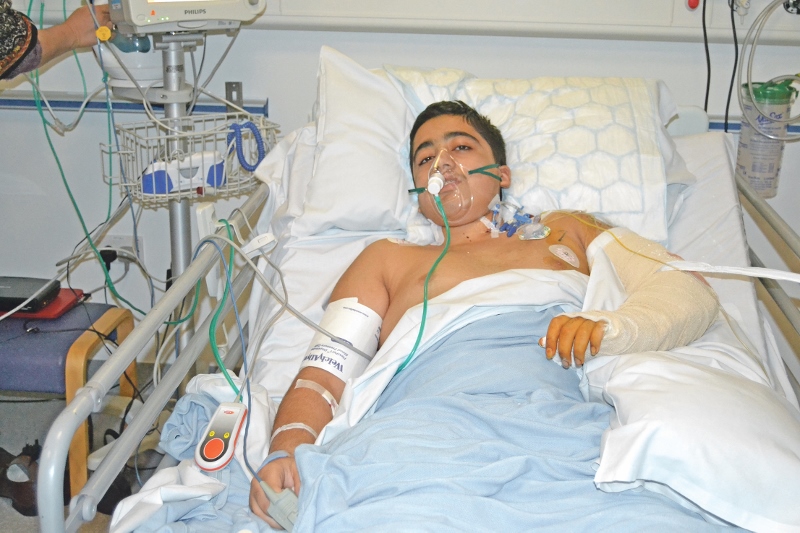 "The main thinking for Ahmad is education," he said. "He wants to tell this nation, and the world as well, that education is very important for all children.
"He wants to tell families to make sure their kids focus on education more than anything else. He's very straightforward on that.
"As a family, our priority is his school, his education and his treatment. Today, we come here as part of Ahmad's education campaign and to convey his message to children here in the UK."
Ahmad is currently living in Birmingham and is near neighbours with the world-renowned, award winning campaigner, Malala Yousafzai.
The Nawaz family are now calling on the UK government to arrange a day of remembrance for victims of the Peshawar school shooting.
As well as the tragic loss of his brother on the day, Ahmad also saw his friends and teachers killed in front of him before he was able to escape. He says he still prays for them and will 'never forget' that day.
Muhammed adds: "My main request is that the government here in the UK authorises the organisation of special events for 16th December. We must remember the students' who have sacrificed for our nation and education – they are the real heroes."
The visit to Bradford last week was organised by Zeynab Ahmed who, after meeting the Nawaz family at a dinner in London last month, invited the father and son team to West Yorkshire to further spread their campaigning message.
"It was an absolute privilege to have facilitated Ahmad's visit to the Yorkshire region," Zeynab said.
"The key aim of his visit was to promote education and to build stronger links with the schools here in Bradford and Pakistan.
"Bradford gave Ahmad a warm welcome and in honour of his visit Akbar Cafe sponsored the dinner in the evening which was attended by politicians, media and community leaders."