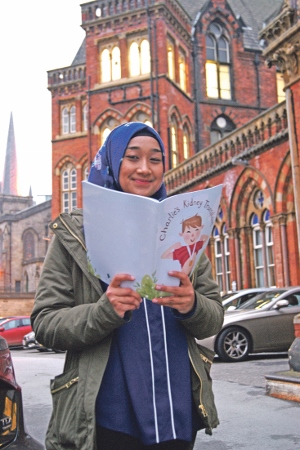 New book aims to improve care for children undergoing transplants
For children, spending time in hospital can be a scary experience with new surroundings and new people making such a trip daunting to many.
With that in mind, a new book has now been launched by Leeds Teaching Hospitals NHS Trust which aims to inform young patients about what to expect with a transplant.
'Charlie's Kidney Transplant' follows the story of Charlie, a young boy, who has a problem with his kidneys and needs to undergo a transplant surgery.
It uses drawings and language suitable for young children, to inform them about different stages they will go through when having such a procedure.
Story illustrator, Aghnia Mardiyah, is currently a student at the Leeds College of Art and helped bring Charlie to life with her artistic talents.
With talks of a follow-up book already on the table, Aghnia, who is originally from Bristol, says the whole experience has been fantastic from start-to-finish.
"I was very excited when I got the opportunity to illustrate Charlie's Kidney Transplant for the Children's Hospital," she said.
"As an aspiring children's illustrator and animator it was one of my most rewarding projects and I'm very grateful for it.
"I've learnt so much during the whole process of this book and I'm really excited to be part of the second book that the hospital will be producing in the near future."
The book was produced by ward staff at Leeds Children's Hospital, play leaders and Aghnia, and launched at a special event on the Children's Ward L10 last month.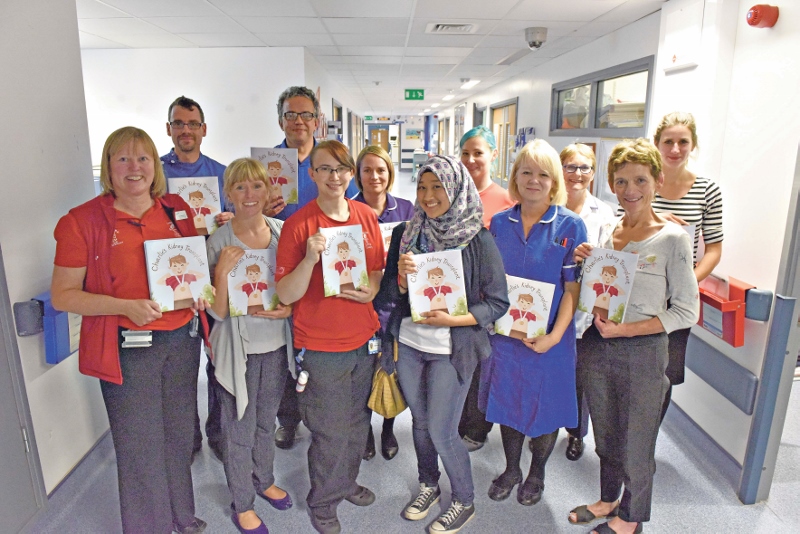 Following its success, the team are hoping to produce a book for children undergoing liver transplants in the near future.
Lisa Beaumont, a Play Specialist on wards L10 and L11 at Leeds Children's Hospital, said: "We are really excited about the launch of the book.
"It has been a real effort from all the staff in the team and I am proud of the result. I'd like to extend my thanks to Aghnia, she has done a great job."
Kay Tyerman, Lead for Children's Transplant, added that it is 'crucial' children know what to expect during their hospitals visits, throughout the operation and during recovery from surgery.
"The book is fantastic," she said. "The beautiful illustrations and thoughtful text really help children and their families prepare for a kidney transplant. In our experience good preparation is essential in helping a speedy recovery following a transplant.
"I'm sure the book will be very well received across our region and there will be interest across the UK."
The book's launch comes at a time when transplants have been at the forefront of the public's consciousness in Leeds, thanks to Leeds Teaching Hospitals NHS Trust's 'Be a Hero' campaign.