A community organisation in Beeston, which raised two truck-loads of aid for Syrian refugees earlier this year, has been commended at a prestigious awards ceremony.
The fourth annual White Rose Shopping Centre Community Awards paid tribute to the Hamara Healthy Living Centre last month in the newest category – the Extra Mile award.
Set up to commend organisations which go out of their way to help others, the Leeds team were selected for their work with the Syrian refugee crisis.
Attendees at the awards last month heard how Hamara, acting as a collection point for food, clothing, toiletries and bedding, received enough donations within a matter of weeks to fill two large garages.
Many of the goods have already been distributed to refugees abroad whilst the remaining collection will be handed out to refugees arriving in Leeds.
Hamara CEO, Hanif Malik, was presented with the 'Extra Mile' award alongside colleague Habib Khan, and the pair paid tribute to the generosity of the local public.
"We made the appeal for donations after seeing these shocking images of refugees struggling around the world," Hanif said.
"For the past two years we have worked alongside organisations such as PAFRAS (Positive Action For Refugees and Asylum Seekers) and have heard of the struggles individuals and families can face."
He continued: "The appeal was a huge success thanks to the generous actions of the local community and we have to thank everyone who has helped, with a special mention for the White Rose Shopping Centre.
"We are now working with organisations to get the aid sent over to those who need it most and hope it can help make a difference to just some refugees."
As well as being recognised for its collective work, two young Hamara members received a joint award for the tireless work they have done raising money for the Leeds Children's Heart Surgery Fund and Martin House Children's Hospice.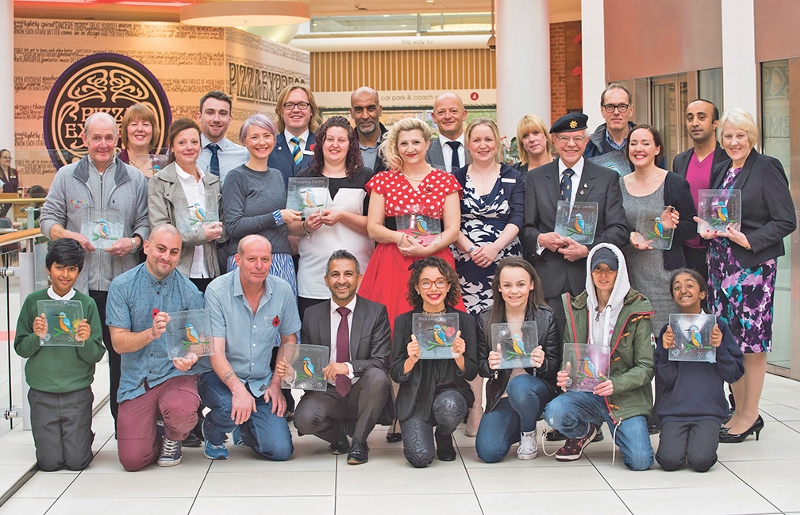 11-year-old, Arooje Khan, and her 10-year-old brother, Adie, volunteer with the Give a Gift team, of which both Habib and Hanif are also ambassadors. Their tireless fundraising efforts earned them 'Achievement Awards' last month.
Hanif added: "Arooje and Adie have worked really hard with the Give a Gift team for a long time so it is nice to see them recognised in these awards.
"We have a fantastic team of volunteers who help the project grow every year and we are always on the lookout for new ways to support these two fantastic charities."
Other commendations at this year's Community Awards included Chrissy Silvey, from Kippax, who not only gives up her spare time to work as a Dementia Awareness Champion, but also volunteers as a Community First Responder as well as holding down a full-time job.