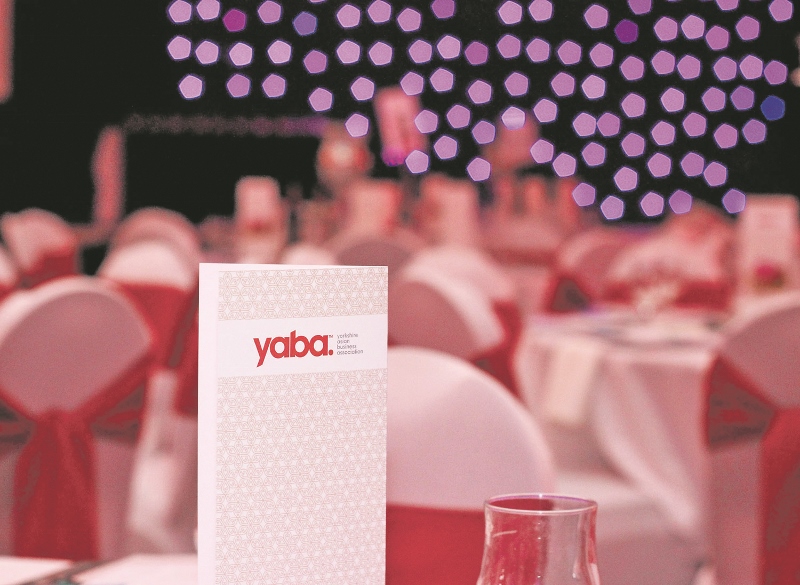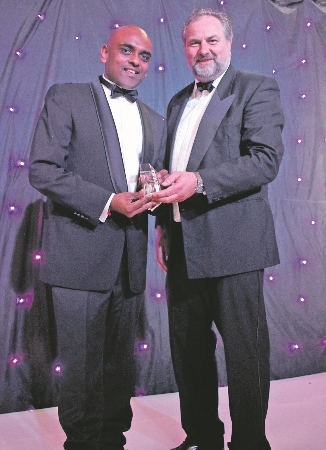 Businessmen and women from across Yorkshire gathered at Bradford's Cedar
Court Hotel last week to celebrate the remarkable achievements of the
region's leading Asian businesses at the inaugural Yorkshire Asian Business
Association (YABA) awards.
Organised to recognise the ever growing contribution Asian enterprises make
to both the local and UK economy, over 500 people attended the glamorous
evening hosted by BBC's Tommy Sandhu and David Parkin.
Six categories were covered on the night, including Emerging Entrepreneur of
the Year, Food & Drink Business of the Year, Professional of the Year,
International Business of the Year, Retail Business of the Year, and SME
Business of the Year.
Special awards were also presented to individuals who made a significant
contribution to the region with co-founder of the Asian Express Newspaper,
Andleeb Hanif, amongst the recipients.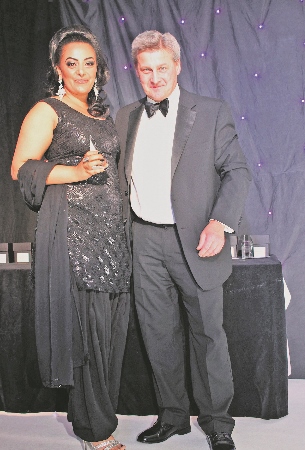 Mrs Hanif established the Asian Express with husband and managing director,
Nadim, over 15 years ago and today they claim a circulation of 1.6million.
"Whether we are well-established successful businessmen and women or budding
entrepreneurs, professionals of the highest calibre or those starting a new
career – we all strive to leave a legacy of some kind because that is a
testament to our struggles, passions and individuality," Mrs Hanif said.
"The truth is the mis-representation and huge under-representation of the
ethnic communities by the mainstream press is what fuels our passion to
change the media landscape. I was deeply humbled to receive this award as a
recognition of what Asian Express strives to do."
Also accepting the special recognition awards were Nazir Ahmed of Parklane
Properties, Amjad Pervez of food wholesalers Seafresh and Sir Gary Verity of
Visit Yorkshire.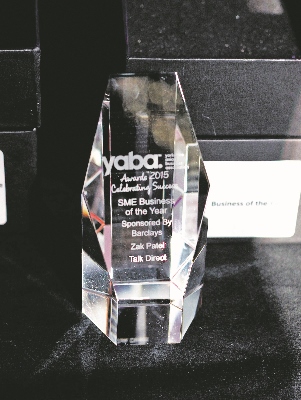 Meanwhile, a diverse range of businesses were in the running for the six
categories highlighting the positive impact Asian businessmen and women
continue to make on their local economies.
With judges asked to select winners against the criteria of innovation;
contribution to the region and UK; business integrity; and leadership, every
finalist was commended for their continued efforts.
YABA Chairman, Amarjit Singh, said the nominees all exemplified
'extraordinary' work ethics and congratulated the winners of each award.
"Asian businesses have come a long way and have traditionally punched above
their weight both in terms of their contribution to the UK and the diversity
of business models," he said.
"All too often these businesses go unrecognised and YABA are delighted to be
changing that through the YABA awards and our ongoing efforts to accelerate
the growth of business across the region.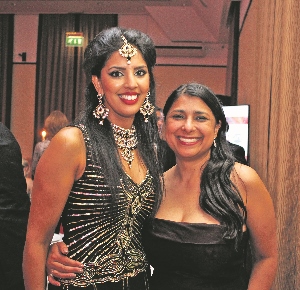 "We hope that the characteristics of success our winners demonstrated will
act as a beacon for others, and go some way towards challenging perceptions
within the region of what Asian businesses do.
"We would like to thank our incredible and diverse board, our sponsors and
of course our members."
Amongst the esteemed judging panel on the night was Baroness Sayeeda Warsi,
internet pioneer Ajaz Ahmed, and General Manager at Microsoft, Clare
Barclay.
Ms Barclay added: "We are proud to support YABA with their work across the
region. We work with over 3,000 Microsoft Partners across Yorkshire, many of
which are Asian businesses so I am delighted to see YABA go from strength to
strength and recognise winning performance."
YABA now plans to launch a series of events later this year and into 2016,
focusing on international trade and export as Asian businesses continue to
grow beyond their British markets.
The 2015 YABA Award winners:
Ahmed Mulla, Mullaco Dewsbury
Bobby Patel, Prashad
Qari Asim, DLA Piper
Emerging entrepreneur: Sukhvinder Javeed, Milkysnugz
Zak Patel, Talk Direct
Arnab Basu, Kromek Group