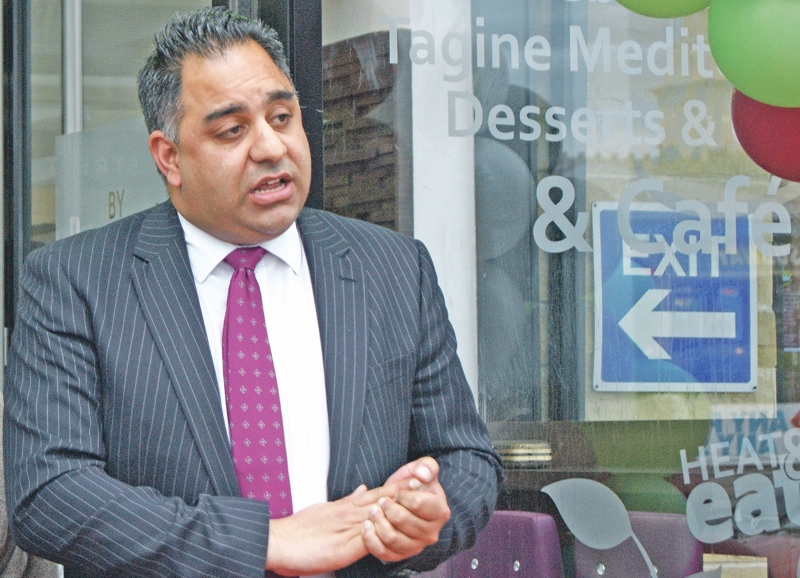 A Bradford MP says he hopes to bring the government to account for its 'shameful handling of the refugee crisis' after being named in the shadow cabinet's international development team.
MP Imran Hussain, for Bradford East, has been appointed as parliamentary private secretary to the Shadow Secretary of State for International Development, Diane Abbott.
In his role, he will work alongside Ms Abbott, MP for Hackney North and Stoke Newington, as they apply pressure on the ruling Conservative government and current Secretary of State for International Development, Justine Greening.
Speaking in Brighton at the annual Labour Conference, Ms Abbott explained some of the pressing issues her office would be hoping to tackle with the refugee 'crisis' at the forefront of plans.
"Many of those people attempting to cross the Mediterranean or in the camp at Calais are economic migrants fleeing desperate poverty," she said.
Adding that 'barbed wire, armed troops and letting people drown' was not the answer, she continued: "It is right to face our responsibilities to refugees."
The refugee crisis was also a topic touched upon by new Labour leader, Jeremy Corbyn, who presented his first speech at the Brighton conference in his role as leader.
He said: "It is a huge crisis, the worst humanitarian crisis in Europe since the Second World War. And globally it's the biggest refugee crisis there has ever been.
"But the scale of the response from the government, Europe and the international community isn't enough.
"And whilst the government is providing welcome aid to the region, especially in the Lebanon, we all know much more needs to be done. Because it's a crisis of human beings just like you and just like me looking for security and looking for safety.
"Let's reach out the hand of humanity and friendship to them."
Ms Abbott also spoke about the need to empower women in some of the most disadvantaged nations.
"The test of the next Labour government's development policies will not just be getting money out of the door or how many highly paid consultants we employ, but how we change the lives of women in some of the world's poorest countries," she added.