Bradford boxer clinches top prize at Commonwealth Games
A heavy-hitting teenage boxer from Bradford took the biggest step in his youth career earlier this month as he scooped Gold at the Commonwealth Youth Games in Samoa.
16-year-old Harris Akbar travelled to the Polynesian Island as part of Team England, competing in the biggest tournament of his short career to date.
Having represented the country previously at junior level, it was the first time that the Grange Technology College student had stepped up to the international Youth's (16-18-year-olds).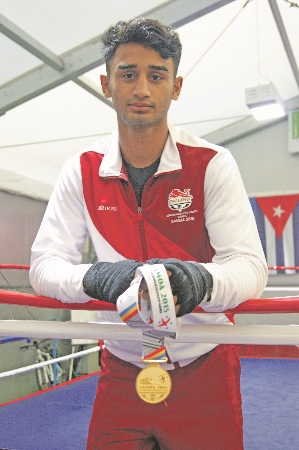 To qualify, Harris won Gold in the national welterweight competition and the Four Nations, before being picked as the youngest member of Team England's boxing squad for Samoa.
Fighting his way through to the final, the young ace faced off against Northern Ireland's Brett McGinty for the prestigious Gold, and eventually picked up a unanimous points victory.
"It's indescribable how it felt to win the Gold," he said. "I was confident in myself going into the tournament but to have a Gold medal is the biggest achievement in my life.
"Fighting in Samoa was hard, it was really warm and the flight there took over 24-hours so that had an impact as well.
"The final was my toughest fight. [McGinty] was a stocky guy with a lot of power in his punches but I knew that if I kept him at reach I would be fine.
"I knew I had won after the fight and it really is hard to describe the feeling."
Taking up the sport at the age of ten, after trying out 'every other sport', Harris fell in love with the action-packed world of boxing, citing amateur legend – Guillermo Rigondeaux, as his inspiration.
Currently training at Bradford College's Boxing Academy, he says he hopes to continue progressing in the sport and compete at the highest amateur levels.
"I want to keep going in the sport and keep progressing," he said. "My dad is a big motivator and so are my coaches who help me with everything.
"My aim is to compete at the Olympics one day and just keep going forwards."
Bradford College Boxing Academy Coach, Mally MacIver, said he was always backing the local Bradfordian's chances heading into the Commonwealths and sees a big future ahead.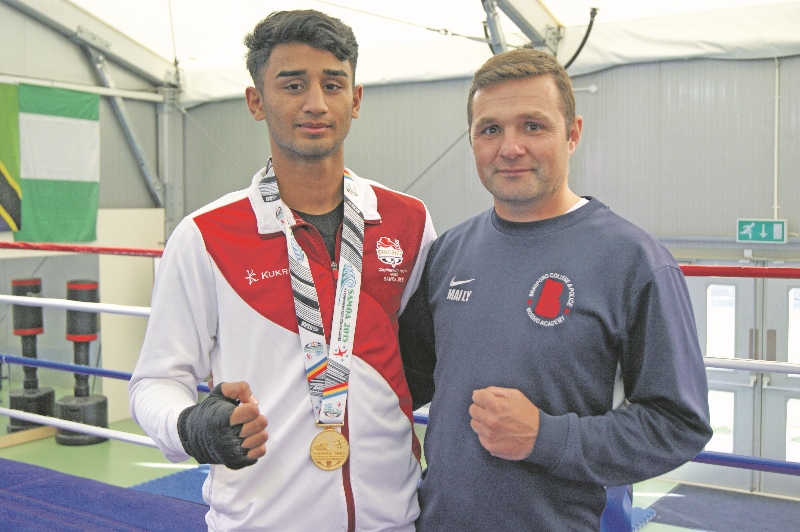 "I knew he'd do it before he went and was quietly confident as long as he stuck to his routine," he said.
"He was the youngest lad in the competition so it is a huge achievement for him and I think he will go a long way in the sport if he keeps his head down.
"Hopefully he can follow on from the success of other boxers from the college and get into the GB Podium team then onto the senior Commonwealths and Olympics.
"There is definitely more Gold in his future."
Harris' next challenge comes in Poland later this year as he travels with Team England once again in hope of clinching a European Youth Games Gold medal.