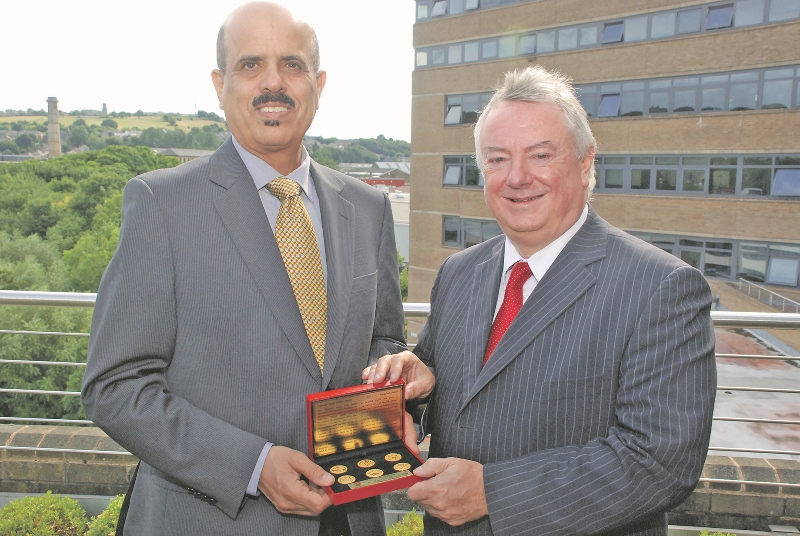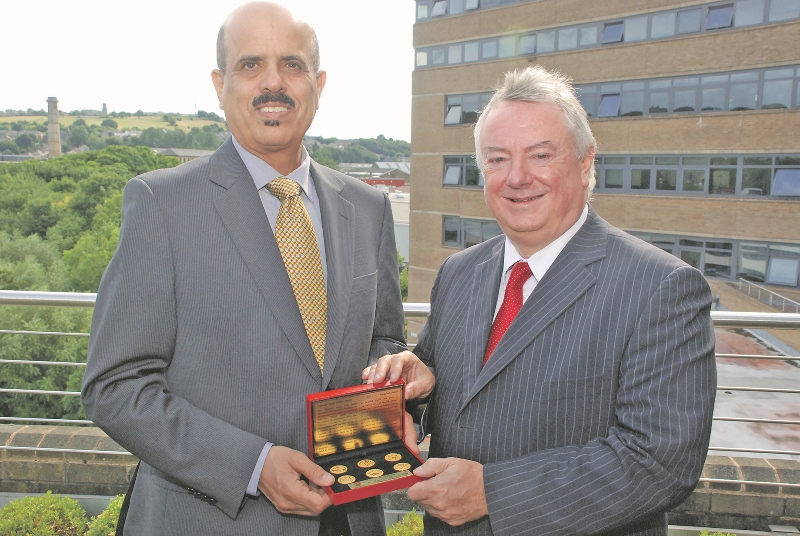 A West Yorkshire university was selected as just one of a handful of national institutions to welcome Bahrain's Minister of Education last week as he undertook a major fact-finding visit in the UK.
Dr Majed Bin Ali-Al Noaimi, was accompanied by Bahrain's General Secretary of Higher Education, Professor Riyad Hamzah, as the delegation was welcomed to the University of Huddersfield by the Vice-Chancellor, Professor Bob Cryan, and the Pro Vice-Chancellor (International), Professor Dave Taylor, last week.
Exploring opportunities to further develop the Persian Gulf state's higher education and research, Dr Noaimi's visit was part of a 10-year strategy by the Kingdom of Bahrain to create a higher education institute that will run alongside the University of Bahrain.
The new institute will accelerate the country's economic growth through new programmes that are currently unavailable.
The purpose of the visit was to establish or build on existing links that could be delivered in Bahrain, whilst exploring new collaboration opportunities.  The University of Huddersfield was one of just six UK universities to be included in the week-long visit.
During his visit, Dr Ali-Al Noaimi toured the University's celebrated 3M Buckley Innovation Centre, and was shown the work of the University's leading commercial research facility IPOS – Innovative Physical Organic Chemistry.
IPOS provides contract analytical and process development services to the chemical industry and operates from purpose-built laboratories equipped with state-of-the-art instrumentation.
Dr Ali-Al Noaimi finished his visit by meeting a number of current Bahraini students who are currently studying at Huddersfield, which included both undergraduate and postgraduates.
The University's Professor Dave Taylor, who arranged the visit, said he was delighted that Huddersfield was chosen to receive the Minister.  
"Dr Ali-Al Noaimi was particularly keen to meet our current Bahraini students and spoke highly of what he had seen at Huddersfield," he added.
"The University is perfectly aligned to the goals of Bahrain's new institute, which seeks to embed employability, technology and entrepreneurship across all disciplines."