TAWA'IF: A unique view into a forgotten past of the life and art of the last courtesans
---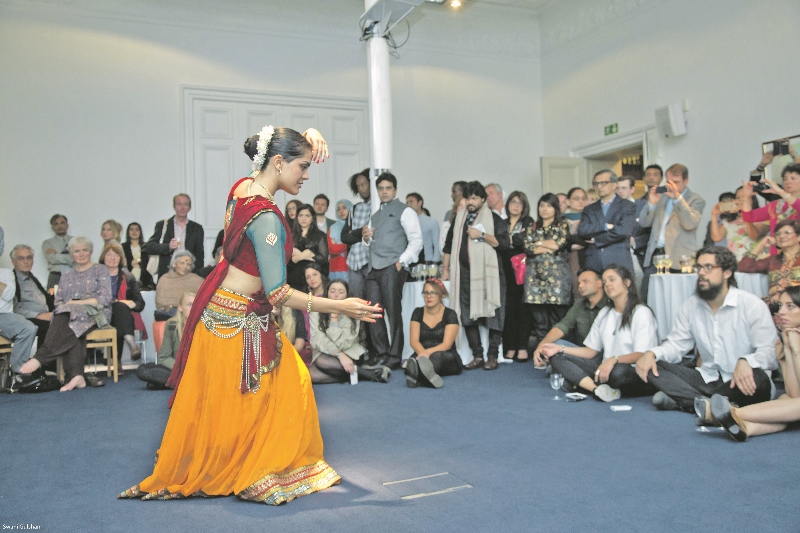 "Once celebrated by the Mughals for their intellect, talent and beauty, the tawa'if were considered authorities on art, etiquette and culture, yet today, 'tawa'if' is the common word in Hindi for prostitute."

London saw the unveiling of a unique Tawa'if exhibition last month, exploring the life and art of the last courtesans of India  and bringing the Mughal period to life in an animated evening filled with live music and electrifying dance performances.
The photographic exhibition opened its doors to eager crowds on 8th August, with legendary guitarist Jimmy Page in attendance.
Once celebrated by the Mughals for their intellect, talent and beauty, the tawa'if were considered authorities on art, etiquette and culture, yet today, 'tawa'if' is the common word in Hindi for prostitute.
Caught in the tide of a fast changing India at the dawn of the 20th century, the tawa'if were scorned by the Victorians as debauchers and driven out of the halls of high society.
However, even as their numbers dwindled and many found themselves forced into sex work, the tawa'if fought for to save their rich cultural traditions.
Some became household names, the equivalent of modern A-list celebrities, they were the first recording artists and film stars, paving the way for the heroines of Bollywood. Yet today the tawa'if, who were once held in such high esteem, have been forgotten by history, remembered only as prostitutes.
The three-day exhibition was supported by fascinating lectures and debates that delved into the history and development of the tawa'if tradition, women in entertainment, and the history of the first Indian recording artists.