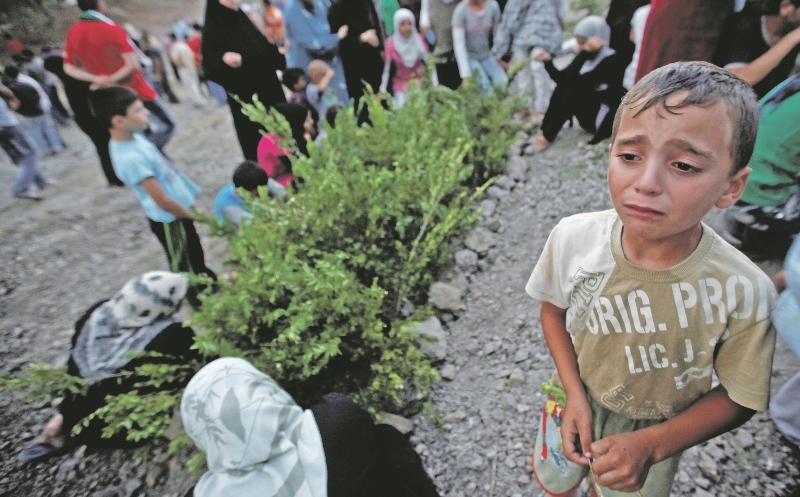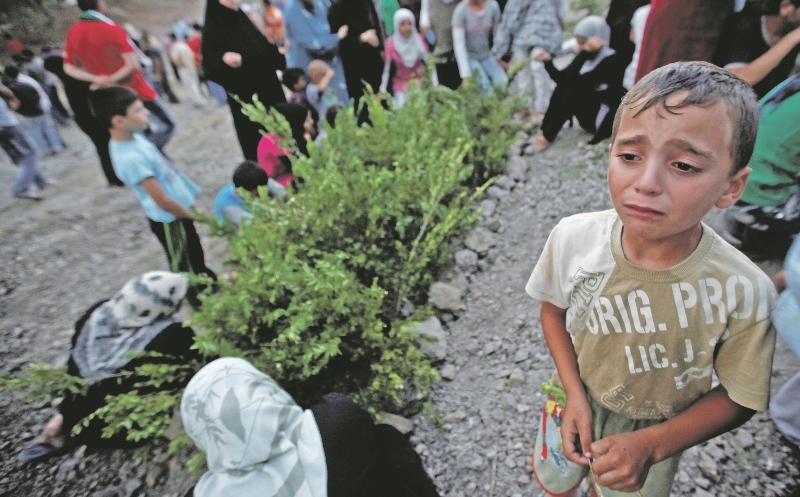 Whilst Prime Minister David Cameron defends the government's decision to accept 20,000 Syrian refugees over the next five years, America's President, Barak Obama, says his government is making way for 10,000 refugees over the next 12 months.
This past week, Mr Cameron faced probing from fellow politicians, including Interim Labour leader Harriet Harman, who called on the nation to accept children who have already arrived in Europe, in addition to those in camps around Syria.
Speaking in Prime Minister's Questions, Mr Cameron replied: "We have to use our head and our heart.
"We have committed to taking 20,000 people, I want us to get on with that. There is no limit to the amount of people that could come in the first year.
"But," he added, "let's recognise we have to go to the camps, we have to find the people, we have to make sure they can be housed, we have to find schools for their children, we have to work with local councils and local voluntary bodies to make sure when these people come they get a warm welcome from Britain."
Meanwhile, President Obama, who has faced increasing pressure to demonstrate that the United States is joining European nations in the effort to resettle Syrian refugees, continues to be criticised by many.
"Ten thousand is just an embarrassingly low number given the scale of this crisis and that the US has long been a global leader in resettlement," said Eleanor Acer, of Human Rights First, a New York-based non-profit organisation.
The six oil-rich countries of the Gulf Cooperation Council – Bahrain, Kuwait, Oman, Qatar, Saudi Arabia, and the United Arab Emirates (UAE) – have so far failed to offer a single formal resettlement slot to Syrians.
Elsewhere, Germany has again talked about taking more than 800,000 Syrian refugees, thousands of whom have already flooded trains and bus stations throughout Europe, whilst even Venezuela has promised to take 20,000 people.
In the sporting world, living up to its big name, football club Arsenal have pledged to help Syrian refugees by donating £1 for every ticket sold at their next home game at the Emirates Stadium.
The Gunners play host to Stoke City at the weekend, and Arsenal manager, Arsene Wenger, pledged to offer financial support to the victims of the refugee crisis.
"For the game against Stoke, £1 per ticket will be donated to the Syrian crisis," he confirmed.
Arsenal are the first Premier League club to offer aid to the victims of the crisis, after clubs in Europe – including Bayern Munich, Porto and Real Madrid, announced they would be making similar donations.
It is understood that Arsenal will also be running the same initiative for their first Champions League home game against Olympiakos, after Portuguese club Porto wrote to all 32 Champions League teams to urge them to donate €1 of every ticket sold to the cause.
The North London club have a long-standing relationship with the 'Save the Children' charity, which continues to work to alleviate the crisis in Syria.
Meanwhile, the people of Great Britain have taken it upon themselves to help in any way they can, with an overflow of food and clothes packages pouring in at collection sites up and down the country.
"The six oil-rich countries of the Gulf Cooperation Council – Bahrain, Kuwait, Oman, Qatar, Saudi Arabia, and the United Arab Emirates (UAE) – have so far failed to offer a single formal resettlement slot to Syrians."

"Arsenal have pledged to help Syrian refugees by donating £1 for every ticket sold"
Bradford responds to calls for help
September –  SKT Welfare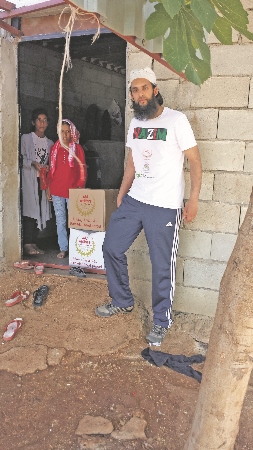 On Friday 18th September, volunteers from the SKT Welfare Charity are travelling to 'The Jungle' refugee camp in the French port town of Calais to deliver humanitarian aid.
With hundreds of new refugees arriving every day, the camp is continuously growing in size and currently homes refugees from Syria, Eritrea, Sudan, Somalia and Afghanistan amongst other nations.
On Tuesday 8th September a delegation from the charity travelled to Calais to ascertain the needs of refugees prior to the aid deployment later this month.
Nazim Ali, one volunteer who will join the convoy, explained the findings: "The team found that refugees are queuing up to three hours a day for just one daily meal, up to two hours for a six minute shower, and only 20 toilets are available for the male members of the camp.
"Many refugees are also wearing sandals or flip flops without socks. With winter not being far away this is a major concern for us."
Winter packs are now being assembled by the charity with donations to be dropped off at the Al-Hikam Institute, BD8 0LJ.
Alternatively, people can make donations on-line via: www.justgiving.com/aidtocalais. 100 per cent of the money raised will be used on the ground to purchase food and any vital aid that is most needed.
October – InTouch Foundation and Al Hikmah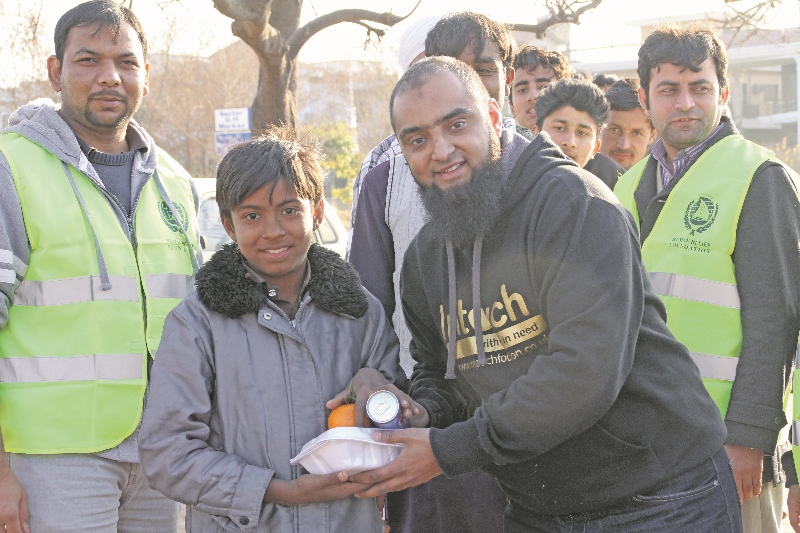 Next month volunteers from the Bradford-based InTouch Foundation and Keighley's Al Hikmah Centre will also head over the English Channel to Calais as they provide aid to between 2,000 and 3,000 refugees.
Under the banner of the 'Bradford to France' project, volunteers have already begun their appeals for essential items to be dropped off at their two arranged locations.
Requesting donations of sleeping bags, tents, socks, shoes and high energy food essentials, the team will hand deliver the goods at the start of October.
Monetary donations are also being requested to allow the charity to purchase goods in bulk and avoid any waste.
Osman Gondal, founder and board member of the InTouch Foundation said: "For as little as £5, you can sponsor two meals for refugees in Calais.
"We are hoping to deliver food parcels to thousands of people at the camps and will be heading down in a 17-man convoy on the 1st October."
If you would like to make a donation of goods, drop off points have been made available at Sharing Voices – 2 Clifton Villas, Bradford, BD8 7BY, and the Al Hikmah Centre – Greenhead Lane, Keighley, BD20 6ER.
Monetary donations can be made via telephone on 0333 335 0403.