Prince Charles meets inmates at Leeds Prison
---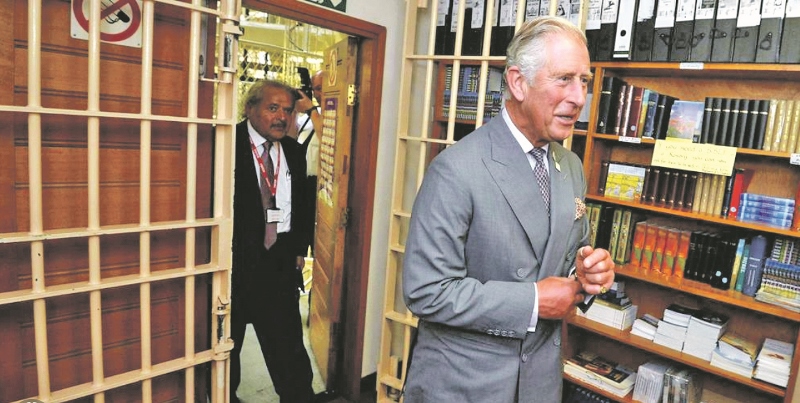 The Prince of Wales met inmates at HMP Leeds this week, escorted by hefty bodyguards while he spoke to inmates who are beneficiaries of the Prince's Mosaic project.
Prince Charles went 'behind bars' into the Victorian jail, off Armley Road, Leeds on Thursday 10th September, to meet inmates and staff involved in a project to prepare young prisoners for life after their release.
He was introduced to a handful of Muslim prisoners, who account for one sixth of the inmates at the Victorian jail.
His visit, the first of a series of six engagements in Yorkshire, was to discover the work being conducted by the Through the Gates project, which assists in rehabilitation of prisoners.
Set up to support people from deprived backgrounds, 'Through the Gates' prepares prisoners for reintegration into the community and mentors them during their final six months in jail.
"Our mentees really appreciate the fact that we are volunteers," said Sadia Ahmed, a mentor on the scheme.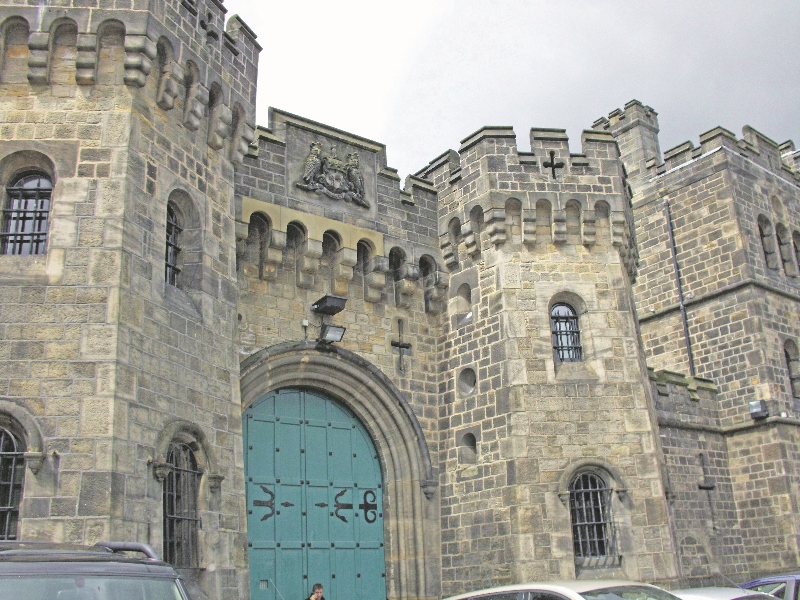 "We choose to give our time to help them successfully transition back into their communities, rather than members of staff who are paid to help, that is the biggest difference with our intervention."
Mohammed Hussain, who is among the Leeds prisoners being helped, said: "I've been in and out of prison quite a few times now.  
"With the Mosaic programme, I feel for the first time now that I have direction about what I want to do after I leave prison, and I'm thankful to my Mosaic mentor for guiding me on this journey," he added.
Founded by HRH The Prince of Wales, Mosaic inspires young people from deprived communities to realise their talents and potential.
Mosaic said it has developed a particular expertise in engaging with Muslim prisoners who currently account for 15 per cent of the prison population.
It said this figure rises to 22 per cent of people under the age of 18 held in young offender institutions.
Mosaic works in several other prisons across the UK, including HMP Wealstun, HMP Brixton, HMP Woodhill, HMP Pentonville, HMP Wandsworth and HMP Rochester, giving one-to-one support to prisoners to raise self-confidence in their ability to re-enter society when they are released.