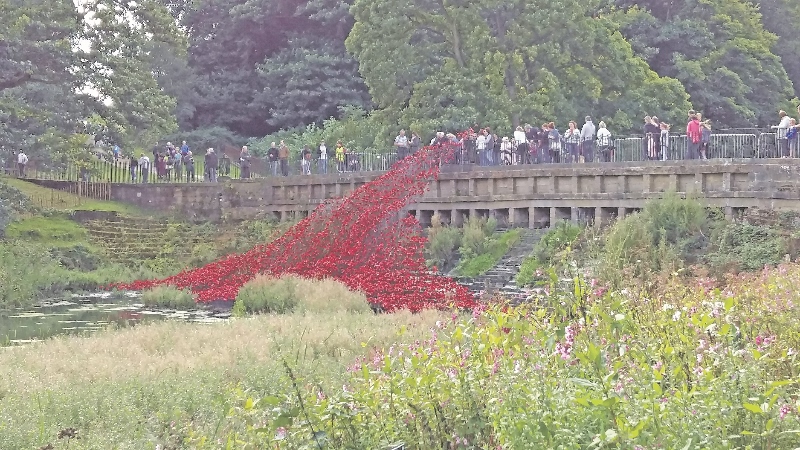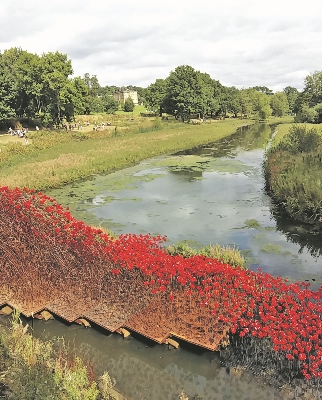 Sculpture Park's sea of flowers a 'must see'
The iconic poppy display which engulfed the Tower of London last year is on the move and now West Yorkshire has claimed its own share of the incredible 888,426 individual flowers.
The Yorkshire Sculpture Park (YSP) was selected to showcase a sample of the original installation – entitled 'Blood Swept Lands and Seas of Red' – at their renowned location.
Bursting from a bridge at the venue, the installation (known as Wave), is the latest must-see attraction at the YSP alongside its historic pieces of art from renowned sculptors and artists.
It will be on show to the public for free from 5th September until 10th January 2016, whilst similar exhibitions are seen in Northumberland and Liverpool.
Peter Murray CBE, founding and executive director of the YSP, said the piece of art had already proved a hit with visitors.
"We're very pleased to help extend the life and impact of Wave by offering a completely different setting for the public to enjoy this iconic work," he said.
"The sculpture rises from Yorkshire Sculpture Park's historic lake, surrounded by 500 acres of stunning Yorkshire countryside and woodland.
"The calmness and nature of the Park offers visitors an ideal space for contemplation and reflection."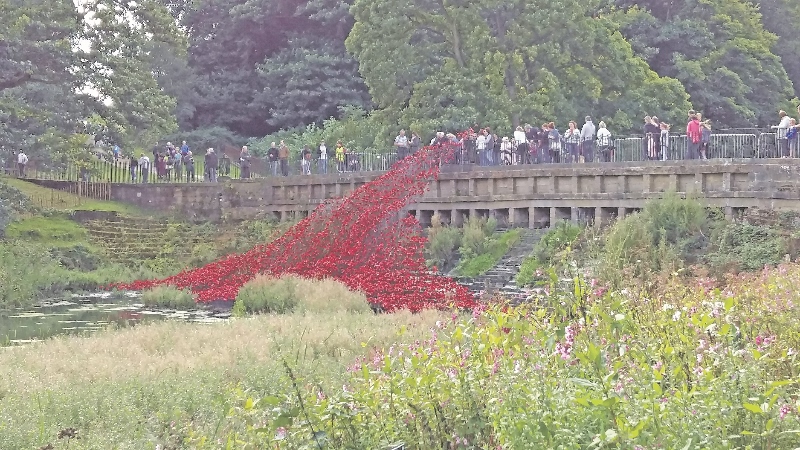 Secretary of State, John Whittingdale, added: "It is fantastic that there will be new ceramic poppy installations in different parts of the country.
"This is art at its most powerful and it is only right that everyone should have the chance to see them.
"The London installation had a huge impact on all those who saw it and the new installations will do the same. This is an another important opportunity for us to remember and pay tribute to those who gave their lives in the First World War."
Each poppy, from the original 800,000-plus, honours every death in the British and Colonial forces of the First World War.