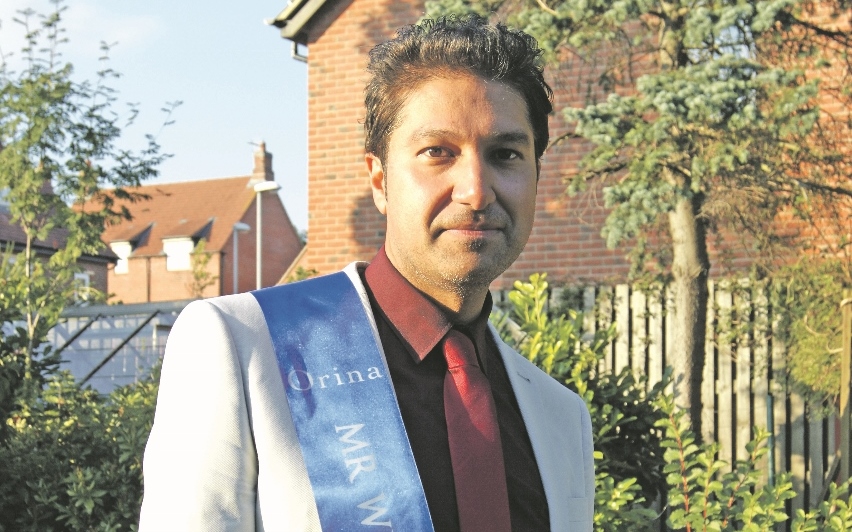 A local volunteer police officer swapped the streets of Bradford for the catwalk in London last weekend as he competed in the grand final of 'Mr British Empire 2015'.
41-year-old Waheed Ahmed, from Shadwell, Leeds, is an accountant by trade yet after taking 'a few selfies' earlier this year, decided it was time to pursue an old passion once again.
Having been an amateur model in his later academic years, the father-of-three opted to revisit a 'forgotten' career and 'see what could have been'.
After signing up with his modelling agency, and landing roles in two dramas and a film, Mr Ahmed says he was made aware of the annual Mr British Empire competition and applied as the representative for West Yorkshire.
Eventually receiving a confirmation email about his acceptance to the finals, he says he was in shock at first and believed it could have been a 'joke'.
"When I first got the email through saying I had made the finals I was overwhelmed and thought it must have been a joke," he said. "I contacted the organisers and they confirmed everything so I went down to the finals with my wife last week  in London.
"To have been named Mr West Yorkshire is a great privilege. I have been born and bred in Leeds, so there is extra value to the award and to be able to keep the sash for one year is an honour in itself.
"Hopefully the award can lead to more opportunities and it just makes me excited to see what the future holds."
Clinching the Mr West Yorkshire crown is not the only reason Mr Ahmed has made the news in recent years, with a royal connection to his previous appearance.
As well as working as a self-employed accountant and volunteer police officer, the multi-talented Yorkshireman also established his own toy business – Hibba Toys, a decade ago.
Named after his 12-year-old daughter, Hibba Ahmed, the company were approached by the Cabinet Office in 2013 and asked to produce a toy box for the then newborn, Prince George.
"That was an incredible moment in our lives," he said. "Everything just happened so fast and to know something we made was presented to Royalty is an incredible achievement."
With the Mr British Empire title under his belt, and two successful businesses running, Mr Ahmed says he now hopes to continue pursuing acting and modelling roles across the UK.
"To have the Mr West Yorkshire award in my portfolio will hopefully help open up a lot of opportunities in the modelling world," he said.
"It is so early in my career that I don't really know what is next but I have loved every minute of it so far and I hope it will just continue."