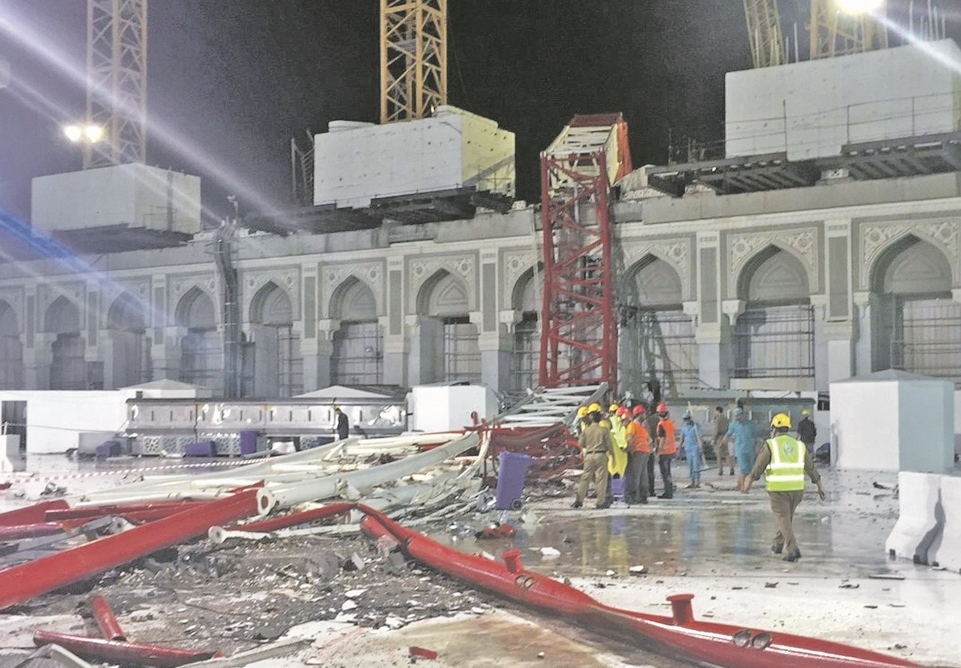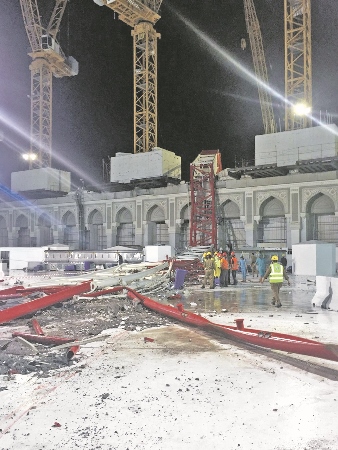 Saudi governments suspends work of construction company pending investigation
Following the fatal crane toppling at Mecca's Grand Mosque, which killed 107 people dead and left almost 400 injured at Islam's holiest site, the Saudi Government has suspended the work of powerful construction company Saudi Bin Laden Group.
The crane toppled in the part of the Grand Mosque where worshippers circle the Kaaba – the black-clad cube towards which the world's 1.6 billion Muslims face to pray.
Saudi Arabia's King Salman has sanctioned the construction company and its executives have been forbidden from leaving the kingdom pending the completion of legal action against the company. The Bin Laden Group will also be excluded from new public projects.
An investigative commission had concluded that the company "was in part responsible" for the tragedy on Friday 11th September during a severe thunderstorm accompanied by violent winds.
The company had not "respected the norms of safety" at the site, the official Saudi Press Agency said on 15th September.
Initially strong winds and heavy rains were thought to have unbalanced crane. Now there has an indication that the construction firm may have been negligent.
Saudi authorities go to great lengths to prepare for the millions of Muslims who converge on Mecca to perform Hajj – a sacred pilgrimage and one of the largest religious gatherings in the world.
Last year, they reduced the numbers permitted to make the Hajj pilgrimage on safety grounds because of ongoing construction work to enlarge the Grand Mosque.