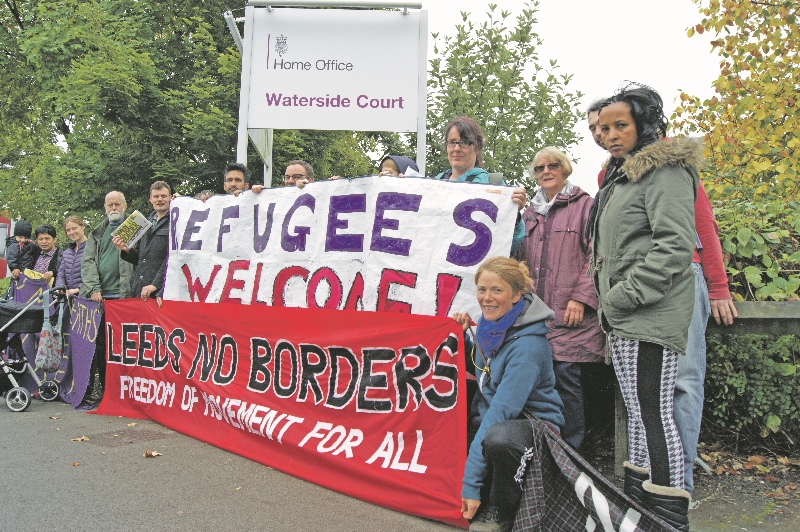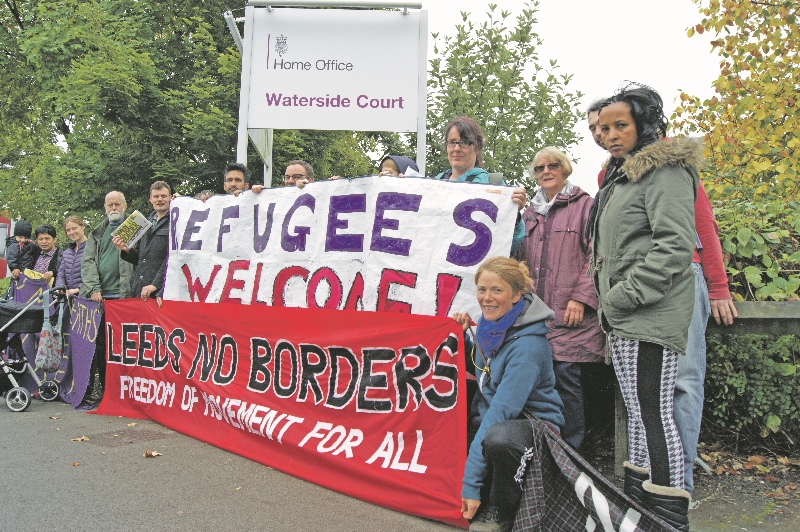 Protestors take to the streets in rallying message of support
Hundreds of campaigners, armed with banners, signs and loud voices took to the streets of Leeds last weekend as they called for more support to be given to refugees around the world.
In recent weeks, images of refugees in camps across the globe have circulated, showing the often desperate conditions people are being forced to live in as they flee their war torn homes.
Despite countries across Europe pledging to offer more support, campaigners argue more still has to be done to tackle what David Cameron called 'the biggest challenge facing countries across Europe today'.
In Leeds, over 200 people gathered on Saturday, marching through Briggate as they called on the British government to take a stronger stance on the crisis.
Emily Jennings, from Leeds No Borders, was one of the organisers of the local event.
Having travelled to Calais earlier this month to deliver aid to refugee camps, she says she has been 'overwhelmed' by the positive response from the city's residents.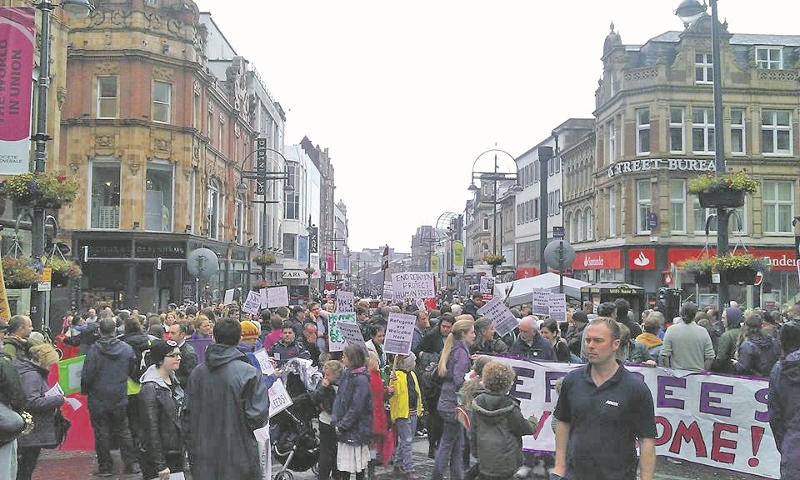 "It has been a long time since I have seen a protest with such numbers in Leeds," she said. "If it shows one thing, it shows that we as a city welcome refugees and that people want to see change.
"Hundreds turned out from across Yorkshire last weekend whilst other demonstrations were also held across the UK for this day of action.
"The British government is failing these refugees by refusing them the support they need.
"I have seen for myself that these refugees need more than aid; they need to get out of these camps and given back their lives."
On Monday 14th September, a smaller group of demonstrators from the Leeds No Borders group gathered outside the Home Office in Leeds.
Arranged to coincide with a meeting of EU leaders to discuss the ongoing crisis, the group voiced their support for refugees.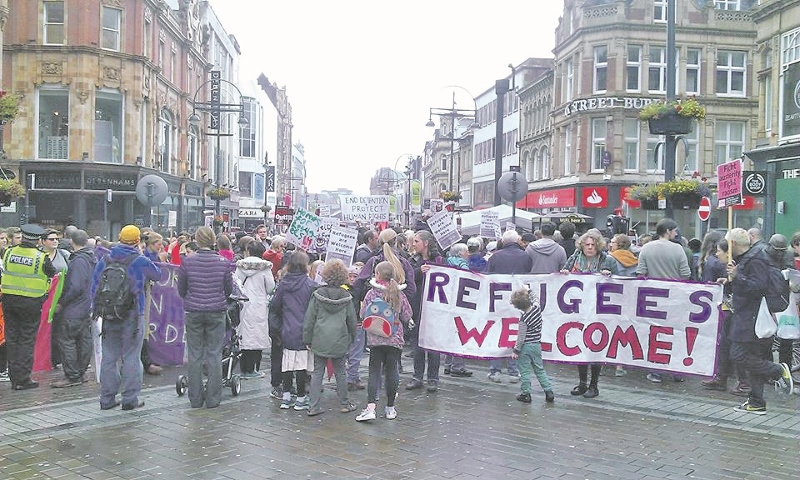 Meanwhile, Leeds' senior officers have taken the decision to form a 'task group' who will discuss how the city can best support plans to accommodate more refugees affected by the humanitarian crisis in the Middle East.
Leeds City Council underlined its commitment to continue to support and provide sanctuary and safety to those people fleeing conflicts in the region, and the aim of the task group is to ensure the best possible response is in place to help those additional refugees who will be arriving in the city following the government announcement last week.
The task group will be led by the council's assistant chief executive James Rogers and will be attended by key representatives from Leeds City Council, the NHS, Migration Yorkshire, West Yorkshire Police and the Leeds Migration Partnership, who are representing third-sector groups in the city.
Councillor Judith Blake, Leader of Leeds City Council, said: "The response from a wide range of partners, groups and organisations in Leeds asking how they can help those refugees fleeing conflicts in areas of the Middle East such as Syria has been overwhelming, which underlines what a welcoming and compassionate city we are.
"In order to ensure that we are in a position to help those refugees who desperately need our help and also assist those who will possibly be arriving in Leeds in the near future, a task group featuring partner organisations and groups has been formed to ensure the best possible strategic and joined-up response is in place."