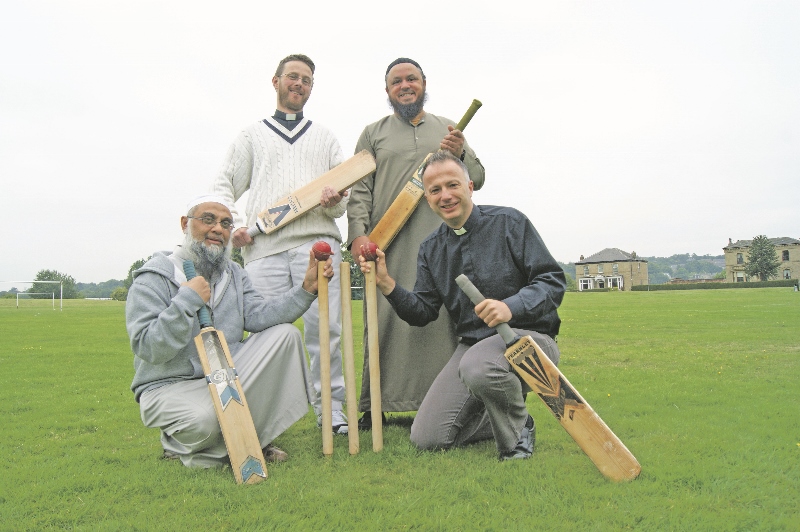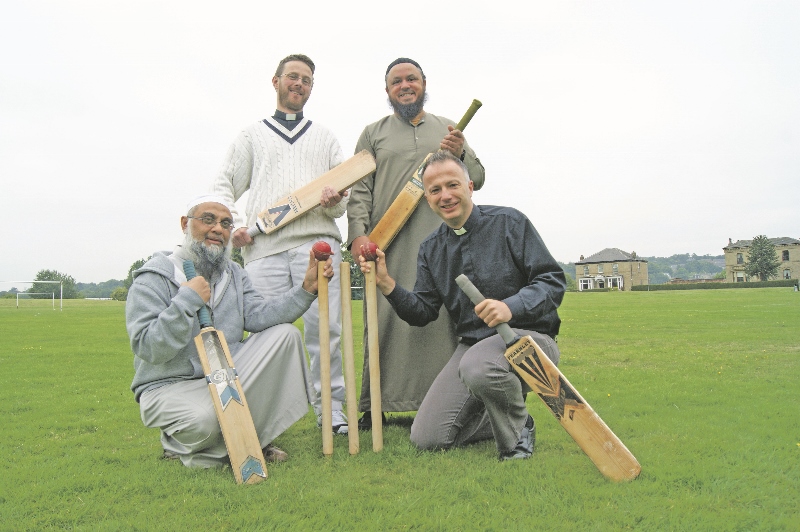 Cricket match builds community cohesion in Dewsbury
Faith leaders from across Kirklees will come together for a game of cricket later this month as religions unite at the wicket with a bat and ball.
Organised by local youth group, Kumon Y'all, the Imams XI Vs Vicars XI match will be the first such game to take place in Dewsbury and follows on from a successful football match earlier this year.
Playing in a unique Twenty-Two-22 format, the match will kick off on Saturday 19th September.
Farook Yunus is project leader at Kumon Y'all and helps head the 'Let's Unite' initiative aiming to build community relations in his home town.
Explaining more about the inaugural cricket match, he says the rules on the day will help create a 'more entertaining' event for all.
"The match will be a fun, unique game of cricket which again shows how faith leaders are continuing to build relations here in Dewsbury," he said.
"The Twenty-Two-22 format will see every player bowl two overs and bat for two overs with the order of their appearance determined by a random draw before the game.
"Hopefully it will help make the game more entertaining for all involved as well as the spectators and we can have a great day for the whole community."
Amongst the confirmed players on the day will be Batley, Purlwell and Hanging Heaton Priest, Reverend Mark Umpleby.
Having moved to the area less than a year ago, he says he has already seen how important interfaith relations are, attending Eid dinners and charity events.
"So often in recent years, Dewsbury and the surrounding area has made the news for the wrong reasons but it is projects like 'Let's Unite' which do not get the coverage they deserve," he said.
"These events are a real relationship builder and help celebrate the diversity we have here.
"It will be a great game and I hope my fitness levels will be up to it."
Facing off against Rev'd Umpleby will be Imam Mohammed Kola from the Darul-Ilm Masjid.
He added: "It is important to get as many people involved in this event as we can. At the end of the day, we are all one race and these events are a great way to show our ever-growing relationship."
The first ball will be bowled at 11am on Saturday 19th September with free entry for all at the Sands Lane Playing Fields, Dewsbury.
Free refreshments will be available for all visitors, whilst fun-filled activities will also be staged alongside the match.