For the past 24 years, one driving school in West Yorkshire has been helping drivers of the future get road-ready with over 2,000 students successfully manoeuvring their way to a pass.
Today, 1st Choice School of Motoring (SOM) continues to bring a first class service to prospective drivers across the country, with a fleet of cars covering Bradford, Leeds, Halifax and Hull.
As well as providing lessons in build up to driving tests, the instructors also ensure taxi drivers and aspiring instructors are fully prepared to pursue a career on the road with lessons available seven days a week.
Mushtaq Ahmed, founder of 1st Choice SOM and official Grade-A instructor, has been a driving instructor for over two decades. In recent years he has witnessed the business grow from one car in Leeds to covering West Yorkshire and beyond.
"1st Choice School of Motoring has become a trusted name in the industry with fully qualified instructors working across the county and beyond," he said.
"We have had thousands of students, young and old, pass with confidence and we are committed to ensuring drivers are prepared to take to the roads safely when they pass their test."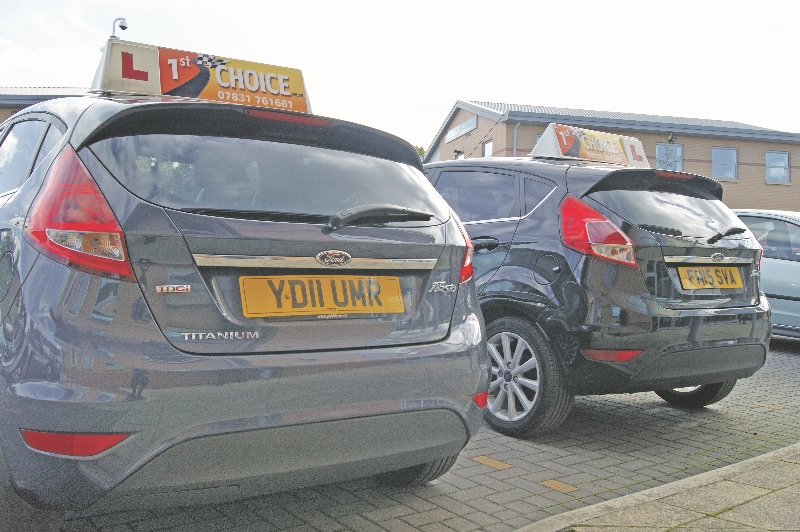 Young Drivers Programme
Most recently 1st Choice SOM has begun providing lessons across Yorkshire for young drivers from the age of 14 upwards.
Eager to get on the road and can't wait until your 17th birthday? The 'Young Drivers Programme' provides youngsters with a chance to get behind the wheel and learn the basic driving skills and manoeuvres before their on-road lessons begin.
From starting and stopping, to changing gears, reverse parking and turns in the road, the safe, legal initiative has become a popular course for teens across the county.
"What we have found with the Young Drivers programme is a real keenness to get behind the wheel and begin learning early," Mushtaq added.
"The programme has been very popular in all four of our locations and it is the safest way to learn before your 17th birthday.
"Road safety studies show that learning from a younger age reduces your chances of being involved in an accident and that young drivers are more confident behind the wheel when they take to the roads for the first time."
Locations for the programme include Hull City FC's KC Stadium, The Shay in Halifax, and spacious private business parks in Leeds and Bradford.
With prices set at just £14.95 for a half-hour lesson, or £29 for the full hour, it is clear to see why 1st Choice have become the first choice for so many motorists over the past three decades.
Contact details:
Tel: 07982 793682 / 0800 077 8225
Locations: Leeds, Bradford, Halifax and Hull