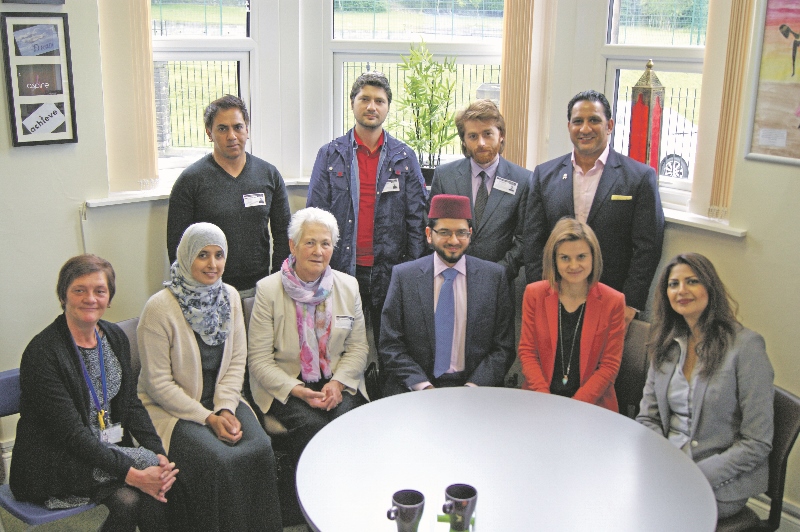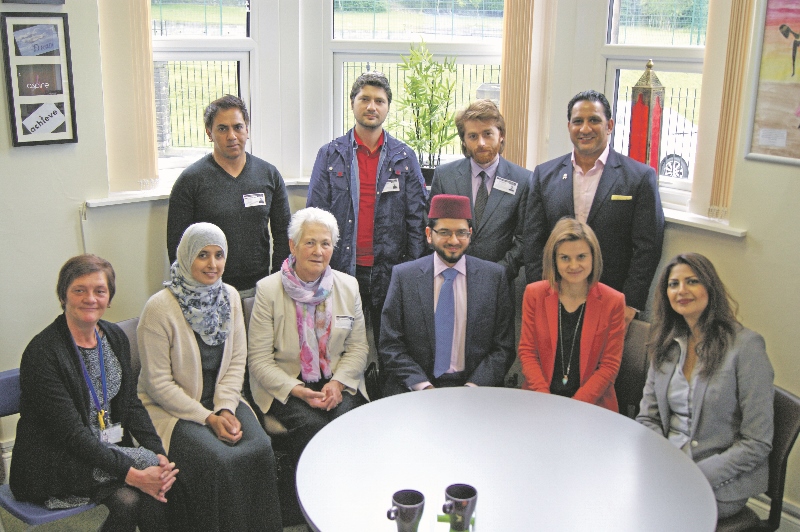 Stakeholders meet to discuss important role of education
Batley and Spen MP, Jo Cox, was amongst the invited guests at a special round-table meeting last week to discuss the ever-expanding role school's play in the lives of children.
On Friday 18th September, Mrs Cox met with school personnel, faith leaders and educatory groups to discuss the threat of extremist grooming, online and in wider society.
During the meeting, organised by Carlton Junior and Infant School, the group discussed ways of combating such issues and the relationships at home and at school which play vital roles.
Rizwana Mahmood is head teacher at the school and organised the meeting to be held prior to a special assembly – 'Celebrating Eid…In British Style!'.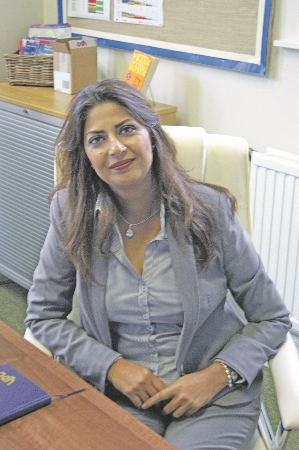 She said the topics discussed helped outline the issues of extremism from different perspectives, adding that schools 'can', and 'should', act as 'community hubs' to ensure productive co-operation, with local prevent staff, police and other appropriate agencies.
"Schools are increasingly seen as being on the front-lines of the battle to prevent extremism and our duty to prevent extremism has now become a legal duty with the introduction of 2015 Counter Terrorism and Security Act and clearly stated in Section 26," she said.
"However, it is not easy teaching young people about the dangers of radicalisation. It is only by embedding good moral values, developing strength of character and ensuring a high level of parental engagement we can make headway into developing more enlightened citizens of the future."
She added: "The support of key individuals such Dr Qari Asim, Jo Cox MP, Haroon Adam of Engage and Reverend Amanda Pollard is paramount in the development of stronger, more united and informed communities which ultimately impact on young people."
Mrs Cox, who praised the recent response from her local community to the refugee crisis, said it was initiatives like this that show how communities can work together.
She urged this same 'community and family-like spirit', to be shown when combating extremism.
"Ministers firstly have to provide schools with the correct resources and funding to handle these situations, whilst the role of mums and grandmothers cannot be overlooked," she said.
Imam Qari Asim, from the Leeds Makkah Masjid, reiterated the important role family members play, both with their verbal and physical actions.
"If a child is watching the news with their parents and they are seeing their mother and father shouting about Gaza for example, imagine what that does to an impressionable child," he said.
"The relationship between parents and their children is missing across many communities. They should be setting the example at home and if they need help it is community hubs that should offer it."