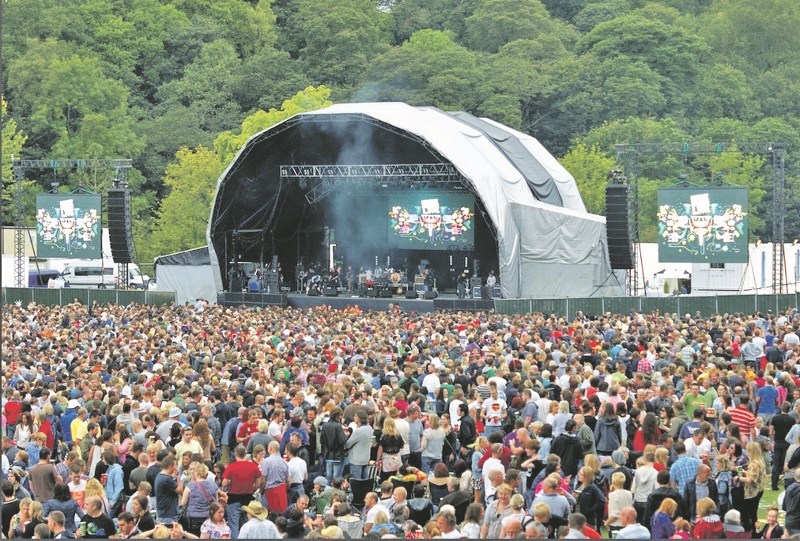 Police praise revellers as thousands turn out for action-packed festival
Music lovers have again been thanked by Bradford District Police as the Bingley Music Live festival passed off without incident last weekend.
Around 35,000 revellers packed Bingley's Myrtle Park between Friday 4th and Sunday 6th September to enjoy headline performances from indie music legends James, Welsh rockers Super Furry Animals and top chart act Labrinth, among a star-studded line-up, including West Yorkshire's Embrace.
A total of six arrests were made across the three days, mostly for drugs offences, with some minor disorder and a small number of thefts.
Meanwhile, the Shipley Neighbourhood Policing Team reported largely trouble-free nights on the Friday and Saturday, as thousands of festival-goers packed out the town's bars.
Detective Chief Inspector Daniel Greenwood, the event's lead police officer, said: "I would like to praise the event organiser, Bradford Council, the residents of Bingley and those attendees for hosting such a well run and well behaved event.
"Thousands of extra people descended on Bingley for three days and the overall standard of behaviour was exemplary.
"Bingley Music Live is a fantastic event and the legacy of the Festival – enhanced by the various Minions, Super Heroes and Ninja Turtles attending the event – serves only to enhance the reputation of the District.
"I am pleased to see that the number of arrests again was comparatively few, given the overall attendance over the three days.
"We continue to work with Bradford Council to review and revise safety arrangements annually, and are keen to do what we can to help support what has become a hugely successful and positive event for the whole area," he added.