World premiere of the first battery-powered four-seat concept car from Porsche
This is what it might look like – the Porsche of tomorrow.
In the Mission E, an entirely new spread is experienced between performance and efficiency – supplemented by a futuristic display and control concept.
The "Mission E" is a coherent design of a sports car with an electric drive and all of the traits that make up a Porsche. The joint premiere with the new generation 911 Carrera at the IAA in Frankfurt this month has symbolic character.
The first all-electrically powered four-seat Porsche of the 21st century represents the future of a concept that made the 911 the most successful sports car ever for over 50 years.
The Mission E concept car shows how Porsche envisions the future of the electric sports car.
The fascinating design of the four-door car with four seats bears many references to the 911 while revealing the Mission E to be a Porsche at first glance.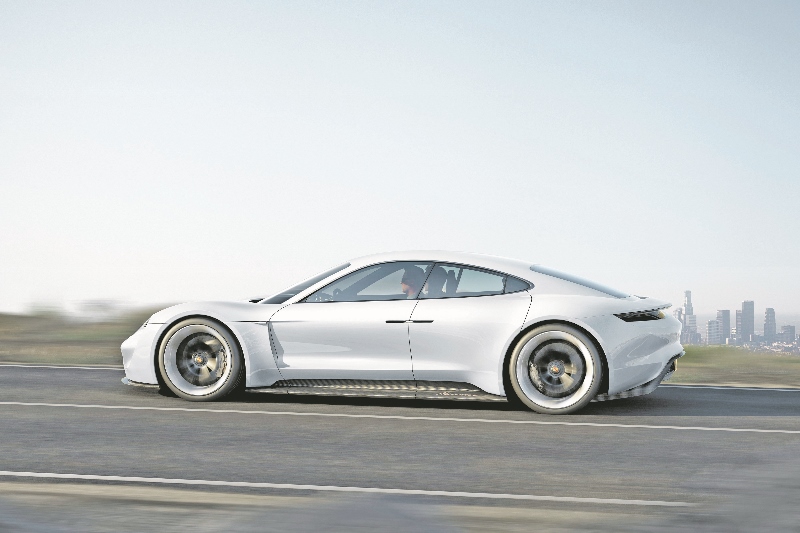 The passionately designed sports car with all-wheel drive develops a total power of over 600 hp, which can be converted into typical Porsche driving dynamics.
The driving range of the Mission E is over 500 kilometres, and the innovative 800-volts battery charging system Porsche Turbo Charging reduces charging time to just slightly longer than it takes to fill a car's fuel tank today.
At the quick charge station, it takes just over fifteen minutes to provide enough charge for around 80 per cent of the total range. In keeping with the car's purist interior, the control and display concept is intuitive with eye-tracking and gesture control as well as innovative functions.
Being the first all-electrically powered four-seat sports car in the brand's history, this sleek beauty can give you zero to 100 km/h acce ­leration in under 3.5 seconds and a charging time of around 15 minutes to reach an 80 per cent charge of electrical energy.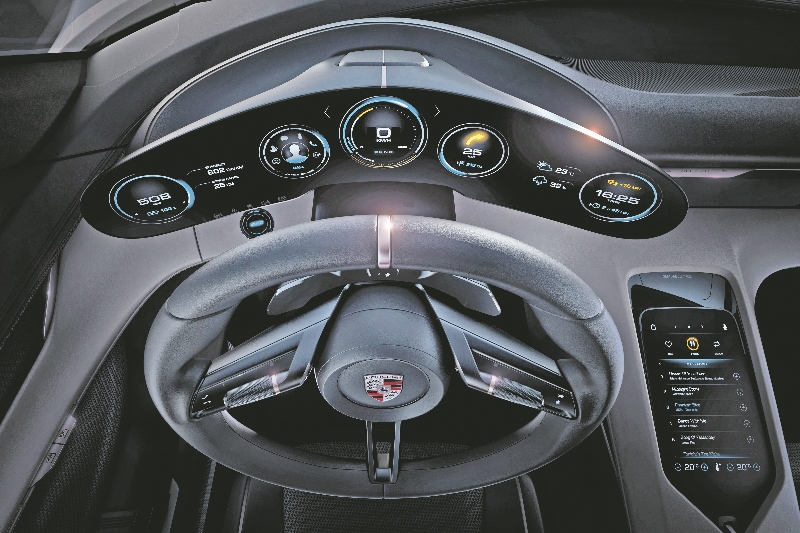 Instruments are intuitively operated by eye-tracking and gesture control, some even via holograms – highly oriented toward the driver by automatically adjusting the displays to the driver's position.
Another feature that is typical of a Porsche sports car is a lightweight concept with optimal weight distribution and a low centre of gravity. The battery mounted in the car's underbody, which is based on the latest lithiumion technology, runs the whole length between the front and rear axles.
The body as a whole is made up of a functional mix of aluminium, steel and carbon fibre reinforced polymer. The wheels are made of carbon: the Mission E has wide tyres mounted on 21-inch wheels in front and 22-inch wheels at the rear.
Every square inch, every angle, every radius of the Mission E reflects one thing above all else: emotional sportiness in the best tradition of Porsche design.