Preity praises Aishwarya on her comeback
---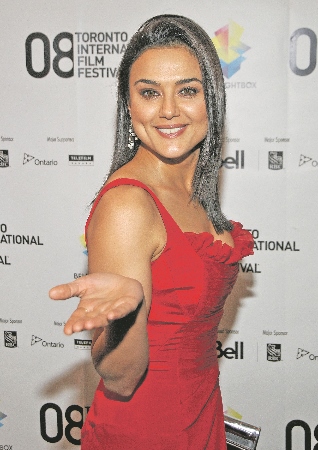 Preity Zinta is full of praise for Aishwarya Rai Bachchan's comeback in Sanjay Gupta's 'Jazbaa'.
Says Preity: "Aishwarya is looking absolutely smashing in the teasers of 'Jazbaa'.
"Who says female actors, after marriage, are no longer in demand? Ash's getting the best of both the worlds. She's a great mum and wife, and she's doing the work that she wants to, on her own terms."
Preity Zinta says it's a myth that married actresses don't have a career.
"Look at Angelina Jolie - after getting married and with kids, she did 'Salt', where she replaced Tom Cruise. And look at Ms Sharmila Tagore (Saif Ali Khan's mother) - some of her best films came after marriage and motherhood."
Speaking about her dosti with Aishwarya Rai Bachchan, Preity adds: "I've been friends with Abhishek and Ash for many years. But, I also have my own equation with Ash. She is a cool mum and great fun to hang around with."