Kangana to train in ballet, sword fighting & horse riding
---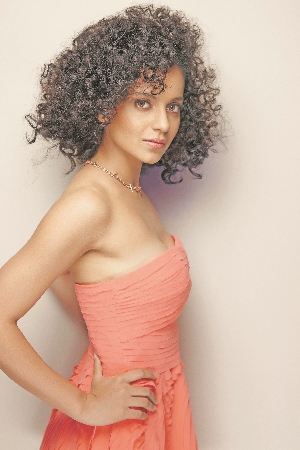 Kangana Ranaut is all set to raise the bar yet again.
For her next film, Vishal Bhardwaj's 'Rangoon', Kangana is all set to undergo a three-month-training schedule in ballet, sword fighting and horse riding.
Says a source: "Kangana plays Julia, a broadway star in her next film 'Rangoon'.
"Being someone who focuses on one film on a project, she invests significant amount of time on her prep as well. She spent a few weeks in NYC working as part of a broadway production and now she's training herself in modern dance forms and ballet.
"She has connected and flown down a trainer from the US who specialises in the dance styles she needs to learn for her character Julia."
It's been said that for a few crucial scenes, Kangana is required to do sword fighting and horse riding in the film. She will be training with martial arts masters of sword fighting from an Ashram in Kerala and will learn horse riding from a trainer in Jaipur.