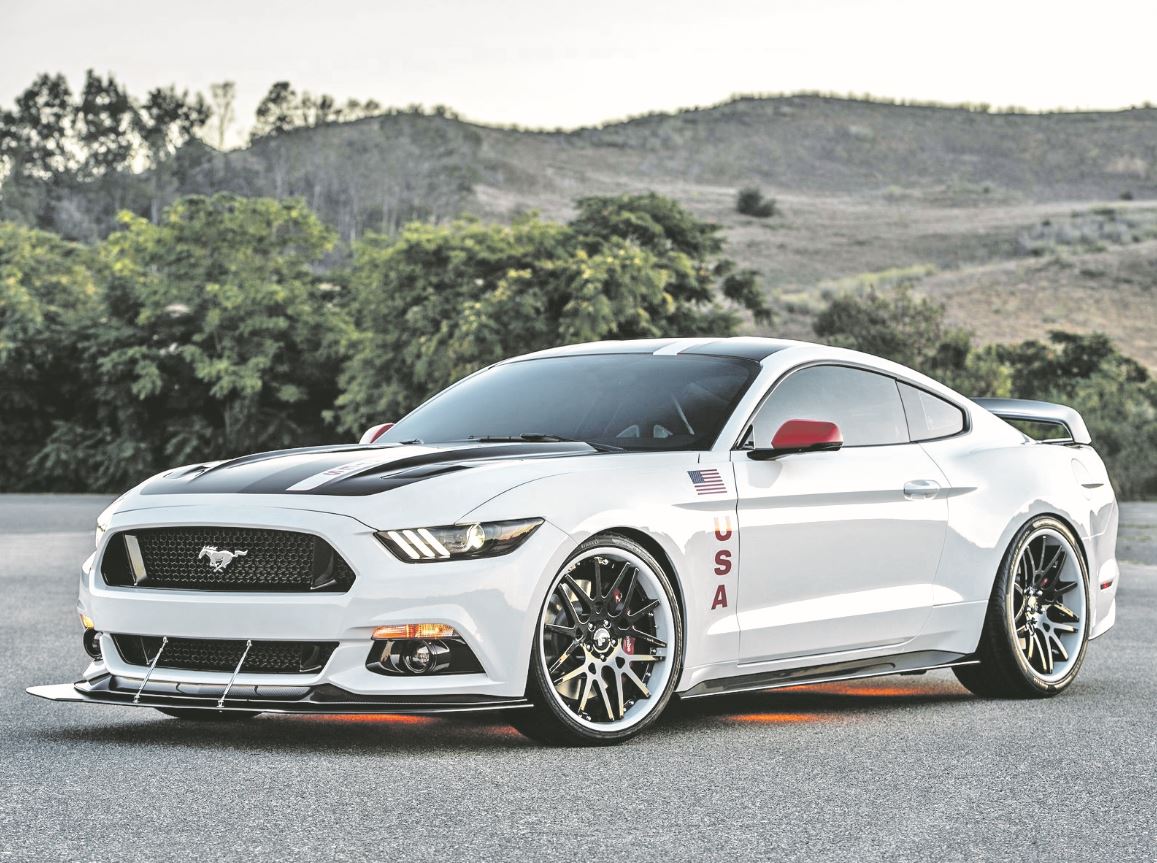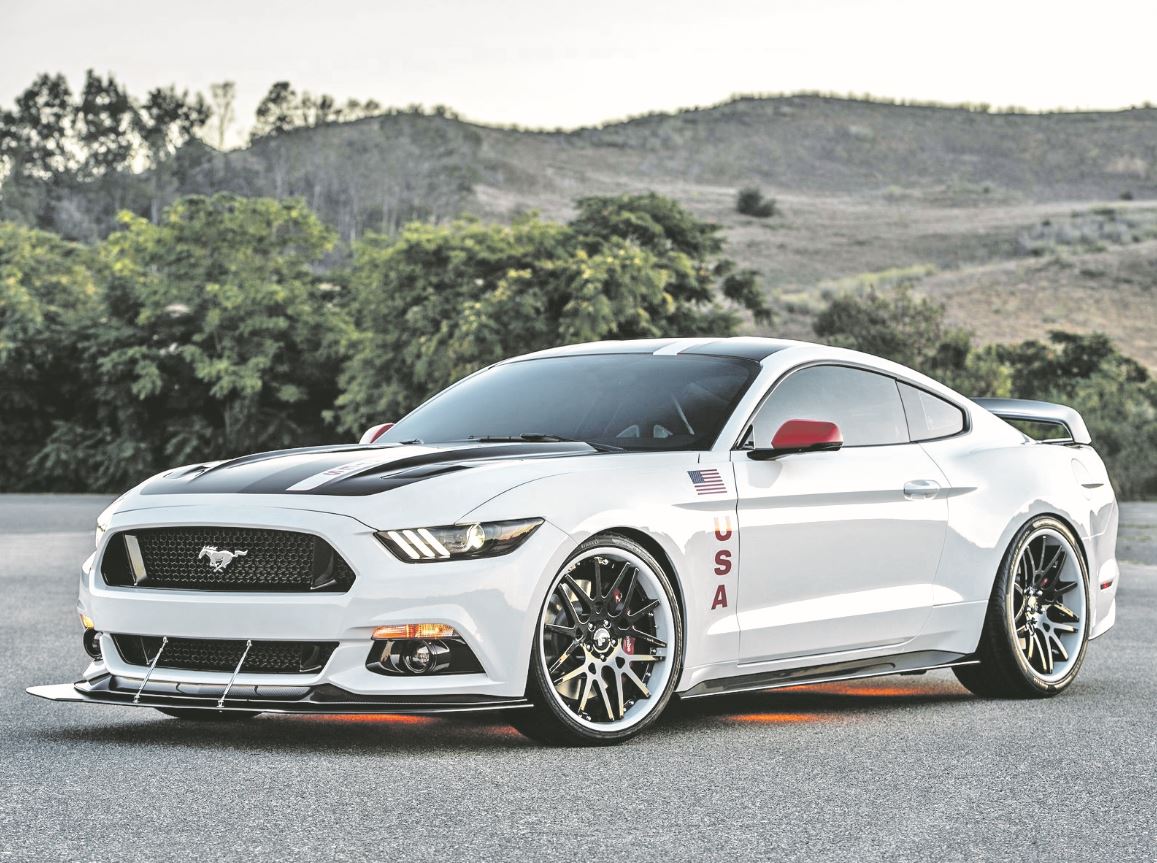 Ford Mustang GT Apollo Edition set for auction
This Mustang will deliver a whopping 627 horsepower and 540 lb.-ft. of torque
For the eighth straight year, Ford Motor Company has created a unique, aviation-inspired Ford Mustang.
Based on a 2015 fastback Ford Mustang GT, Ford design and engineering teams transformed the 5.0-liter pony car into the Mustang Apollo Edition – a truly unique and highly valued vehicle that will excite enthusiasts and collectors alike.
Led by Ford Design Manager Melvin Betancourt, the exterior features a one-of-a-kind glossy pure white and pure black non-production paint scheme that delivers a creative connection with the NASA Apollo program.
The Mustang Apollo Edition features a carbon fibre front splitter, rear diffuser, rocker mouldings and accent treatments, along with unique LED under-body lighting to symbolise atmospheric re-entry.
Performance enhancements include a performance package, Ford Performance supercharger and shifter, X-pipe with side and rear exhaust, sport-tuned suspension, six-piston Brembo brakes and custom Forgiato 21-inch performance wheels.
This Mustang will deliver a heart-pounding 627 horsepower and 540 lb.-ft. of torque to provide an exhilarating, controlled launch for its new owner.
The theme carries into the cabin with exclusive interior details, including performance gauges, modified instrument cluster, unique sill plates and embroidered elements in seats, trim panels and floor mats.
The Mustang Apollo Edition joins seven other one-of-a-kind Mustangs created by the Ford design and engineering teams for the auction in support of Experimental Aircraft Association youth education programs, including the Young Eagles EAA youth education programs . Ford vehicles donated at EAA AirVenture events have collectively raised nearly $3 million.
The Mustang Apollo Edition will be donated and sold via auction at the Gathering of Eagles charity event at EAA AirVenture Oshkosh 2015 – the World's Greatest Aviation Celebration.
The auction of the Mustang Apollo Edition will be the pinnacle of the EAA Gathering of Eagles gala. The event annually draws more than 1,000 aviation enthusiasts in support of EAA youth education programs, which inspire young people to become engineers, aviators, astronauts, scientists and innovators – the aviation pioneers of tomorrow.
"Ford has been a committed sponsor of EAA and AirVenture for more than 15 years – bringing incredible value to those who make Oshkosh the highlight of their aviation year," said Jack Pelton, EAA chairman of the board.
"With its eighth Mustang donation, Ford continues to excite with its specialty vehicles, which reflect the depth of the company's commitment and which allow EAA to provide support to its valuable programs and dedicated members in helping us grow the next generation of aviators."