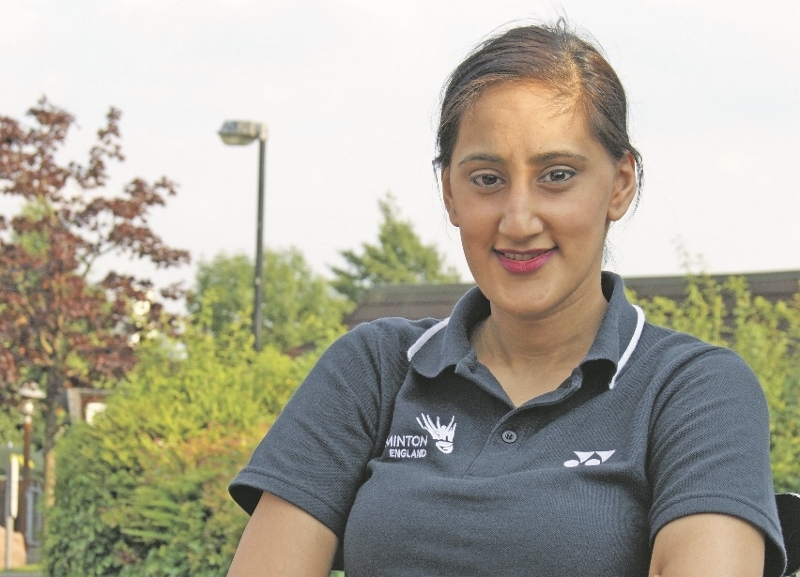 Halima Khan: Improving participation numbers 'from playground to podium'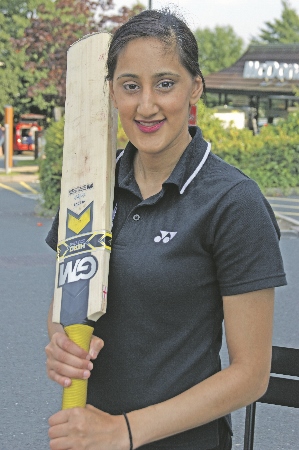 From a Bradford terrace house to coaching the Bermuda ladies cricket team, Halima Khan has seen and done so much more than she could have ever dreamed of ten years ago.
Today, the 31-year-old fast bowler from Girlington is working hard to challenge perceptions in sport, redefining what is deemed possible for ethnic minorities, and improving participation across the board.
Her full time job as a participation manager with Badminton England is simply one string to her ever growing bow of roles in sports organisations, as she leads by example from the grassroots to board level.
"My aim in sport as a whole is to get more ethnic minorities involved at every level, especially women, right up to the boardroom," she said.
"Rather than looking at faith as a separate concept to sport, we need to challenge this perception and use faith as a vehicle for change.
"The two go hand in hand, with so many similarities and it is up to all parties to promote sport inclusively."
She continued: "The problem exists both ways. Many sport organisations are simply not doing enough to open their doors to a diverse public, whilst ethnic minorities are also not going out there to pursue a career in a sport they want.
"People need to be made aware that a career in sport does not just mean playing it. You can work in so many different roles and help make a difference in the landscape of sport."
Growing up in Bradford, Halima always wanted to play cricket as a child and after finally convincing her parents to let her pursue a role in the sport, she excelled, going on to represent Bradford Ladies.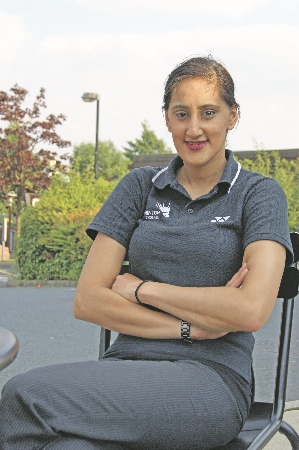 She currently works as an advisory to the recently established 'National Asian Cricket Council' (NACC), which acts as a supportive arm to the English Cricket Board (ECB), giving the Asian community a voice in all levels of cricket.
"A major objective the ECB has set is to get more south Asians involved in the sport," she said.
"The NACC is giving Asians a voice to be heard and a platform for which to share their views with the best ways to improve participation from playground to podium."
Halima's own self-confessed 'high point' in cricket came last December after being invited by the CEO of Bermuda Cricket to help establish a three-year-plan to create an official women's team.
Flying out to the idyllic island, she helped train the ladies squad before returning to the UK, taking up a grassroots role with Clayton Boys Under 15's.
Nonetheless, it is participation that Halima says she is determined to improve, and whether that via her work at home in Bradford, or from her actions overseas, it all serves the same goal.
"When I began my career, I used to look at people in sport management positions and think 'I can't do that'," she said.
"Now I'm the engagement officer for Badminton England and hold advisory roles in sports across the country.
"If I can do this, so can anybody else. It takes a lot of perseverance and commitment but change will only happen if we play our part too. You will not just be handed a job in sport one day, it takes work."
She explained how the London Olympics had played a big role in changing perceptions for women in sports, with Nicola Adams singled out as changing views in the boxing world.
Accepting that role models are needed, Halima added that it was also important for change at the top of the game, from media coverage to boardrooms, in order to further promote inclusivity.
"Growing up, children from BME communities are urged to go into a career as a lawyer, doctor or solicitor, but these are the same people who can sit on a sport's governing board," she said.
"We have to take these proactive steps ourselves and help make a change for the better in sport."