Honorary doctorate awarded to inspirational Leeds figure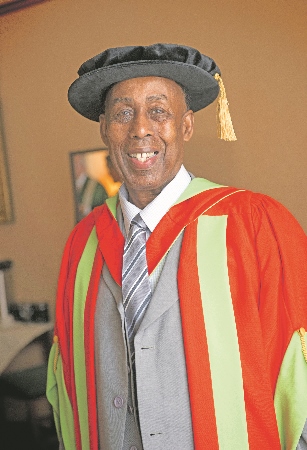 Arthur France MBE is the man behind Leeds' infectious West Indian Carnival which, every year since 1967, has overtaken the city's streets with a sea of vibrant colours and sounds from the Caribbean.
His tireless dedication to uniting communities earned him an MBE in 1997 and last week he was further commended on a local scale with the University of Leeds awarding him an Honorary Doctors of Law degree.
Now 80-years-old, he continues to work on the carnival every year, helping to make the highly-anticipated event bigger and better than ever before.
On Friday 17th July, he donned his cap and gown to receive his honorary degree from Vice-Chancellor of the University, Sir Alan Langlands.
Speaking after accepting the degree, Mr France said: "I dreamed of Leeds West Indian Carnival as a cure for my homesickness and to bring people together.
"So when I made Leeds my home 58 years ago, my wildest dreams could not have imagined receiving an honorary degree from such a respected university.
"Being surrounded by the graduating scholars takes me back to 1967 when students from Trinidad and Jamaica studying at the university helped to start Europe's first Caribbean carnival right here in Leeds.
"Receiving this remarkable honour, surrounded by inspirational company, and with happy memories, is an incredibly touching and humbling experience for me and I could not be prouder."
The West Indian Carnival runs in the Chapeltown area of Leeds, with visitors coming from across the city and further afield to join in the celebrations.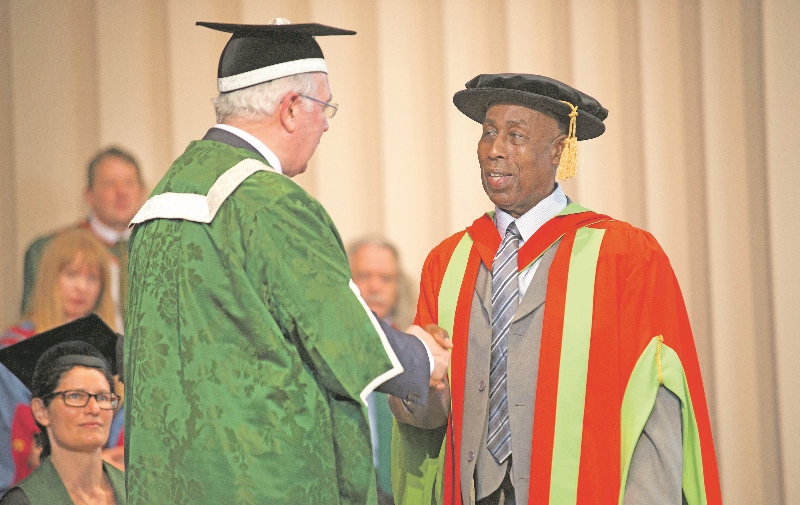 As well as uniting different communities, the event also helps to generate millions of pounds for the local economy every year.
Sir Alan Langlands, Vice-Chancellor of the University, praised the dedication of all the graduates.
"We have a number of truly inspirational people joining our students during two weeks of graduation ceremonies," he said.
"This year's honorary graduands have all made an outstanding contribution in their various fields and are shining examples of what can be achieved.
"They are excellent role models for the 5,700 students who are graduating from the University this year, all ready to take their place in the world and to make a difference."