Hydrogen-powered Toyota tops 300 miles per tank
---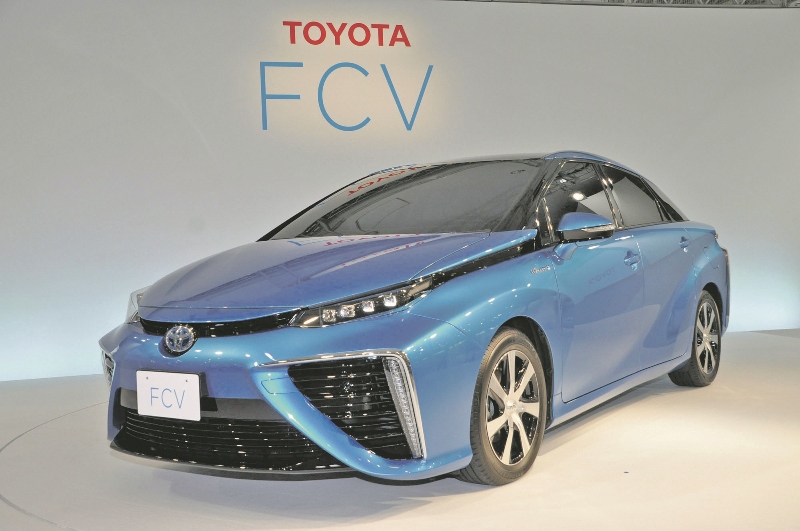 A Toyota powered by hydrogen has become the first of its kind to pass the 300 miles per tank mark in official tests.
The Mirai's combined fuel economy of 80.5 mpg makes it good for 312 miles on a single fill-up.
That makes it the longest-range zero-emission production car anywhere in the world, potentially paving the way for development of greater refuelling infrastructure in the developed world.
Jim Lentz, Toyota North America CEO said: "Toyota realised in the early 90s that electrification was key to the future of the automobile.
"Just as Prius introduced hybrid-electric vehicles to millions of customers nearly 20 years ago, Mirai is now poised to usher in a new era of efficient, hydrogen transportation."
A Toyota press release calls the Mirai "the world's first mass-produced hydrogen fuel cell electric vehicle, a four-door saloon with performance that competes with traditional internal combustion engines.
"Instead of using petrol, Mirai runs on electricity created on demand by hydrogen fuel and oxygen. The only emission produced by this process is water vapour."
It will be introduced to the UK in very small numbers to begin with, as well as other European markets. Toyota's strongest markets, Japan and the USA, will get the first deliveries.