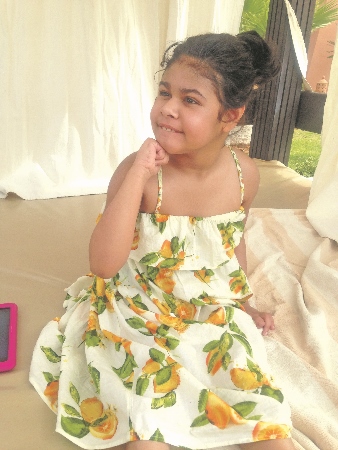 A Bradford mother, whose daughter underwent a successful kidney transplant last year, is hoping to help other children currently undergoing dialysis by organising a sponsored walk.
Najmah Iqbal has arranged for the event to take place later this month in an attempt to raise funds for families who are being treated at Leeds General Infirmary.
Najmah's daughter, Zayna, who suffers from global development delay, was first diagnosed with kidney disease in 2010 and eventually suffered complete renal failure two years later, forcing her to undergo dialysis three-to-four times a week.
After an agonizing three years on the donor waiting list, a kidney was found for Zayna via a cadaveric donor just one week after her eighth birthday.
Najmah says that although her 'family's prayers were answered' she will never forget other children undergoing dialysis and is determined to help their whole families in whatever way she can.
"Life on dialysis for children and their families is extremely challenging and emotional, your world is turned upside down," she said.
"It is difficult to relax or to go away for a break without the constant worry of blood tests, hospital appointments, dialysis sessions to attend and above all the realisation that without dialysis our children wouldn't survive.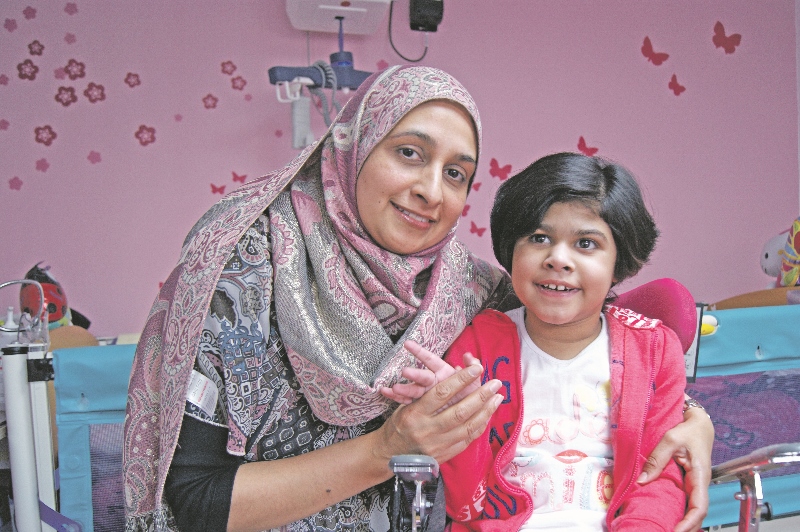 "Not all people have family networks or support in place.  Therefore, we would like to give some happiness to these amazing children and families, by raising money for the children who are still on dialysis or recently have undergone kidney transplants.
"The money raised will be used to send the children and their family for overnight breaks or a day trip. Please give generously and let's create some happy memories for these incredible children."
Zayna's story was first highlighted in the Asian Express Newspaper in 2013 after an appeal for an organ donor was successful just weeks after Zayna underwent her life changing surgery.
Najmah says she was overwhelmed with the generosity of the public then and hoped people would get behind her latest fundraiser.
"We as a family have seen first-hand how the hospital becomes your second home when your child is undergoing dialysis," she added.
"To be able to give people a break through a day away or shopping trip can be a huge help. I would ask everyone who is able to sponsor anything to do so, as every penny counts."
So far, over £800 has been raised by donations to the Just Giving page set up by Najmah.
If you would like to sponsor Najmah, or to read more about Zayna's story, please visit www.justgiving.com/zayna-Iqbalwalk/