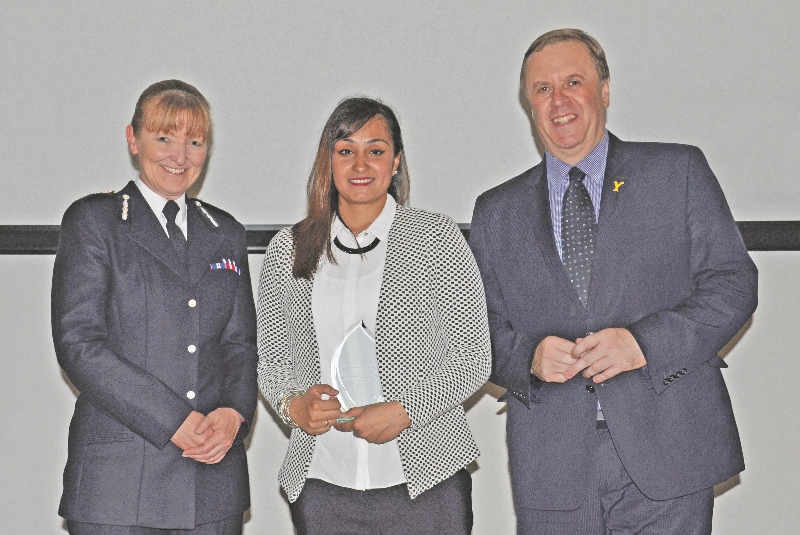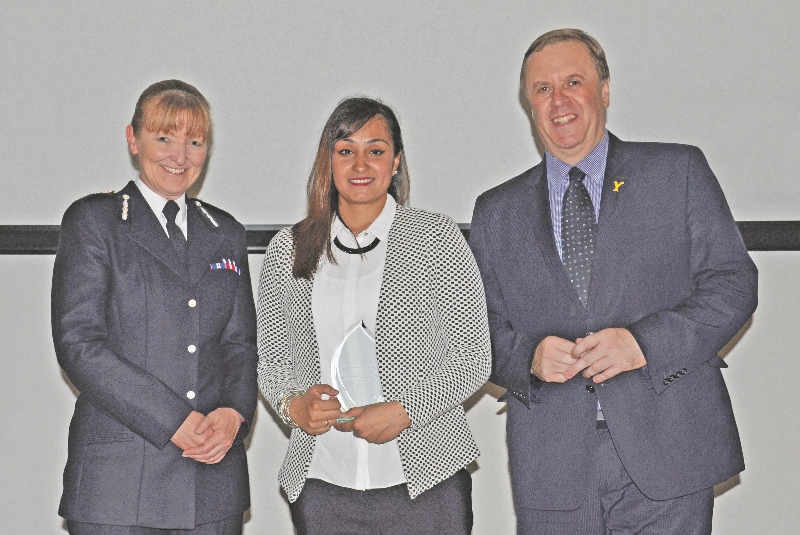 Bradford crime fighter is top of class in West Yorkshire
A prospective police officer from Bradford showed she certainly possesses the skills for the job in future years after picking up a county-wide award earlier this month.
Maria Hussain, from Bradford Moor, was named both the 'Bradford Explorer of the Year' and 'Overall Explorer of the Year' at the West Yorkshire Police Explorers Awards on Wednesday 1st July.
Having partaken in the explorers group over the past 12 months, the 18-year-old was selected from 150 fellow participants to scoop the top award, and was joined by six others to be named her region's top 'Explorer'.
Doing 'much more than just PCSO work', Maria explained what she had been doing with the group over the past year and how shocked she was to receive two awards.
"When they read out my name on the night I couldn't believe it," she said. "To win both awards is something I never expected and there were celebrations all around in my family.
"During my time with the Explorers I have learnt so much more about the police, looking at different aspects from fire arms support to the dogs unit.
"We are not just police community support officers (PCSOs), rather we explore more in depth about the police. It is an absolutely fantastic opportunity for anyone who wants to pursue a career in the police and opens up doors to a whole new world.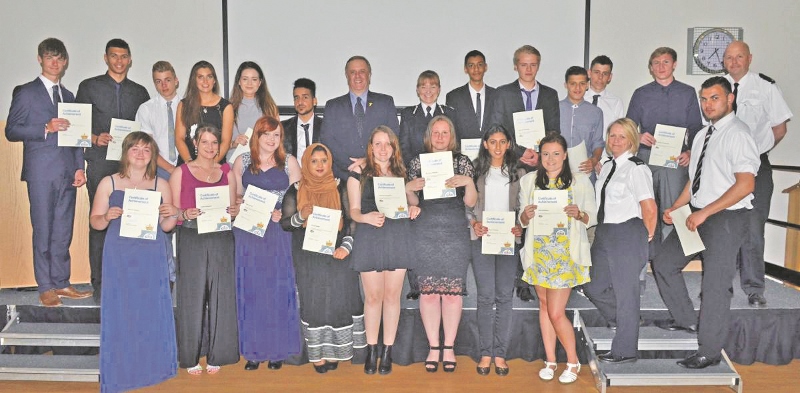 "Because of my experiences with the Explorers I know that I want to work in the fire arms department and the best way to achieve my goals."
Maria received her award from West Yorkshire Police and Crime Commissioner Mark Burns-Williamson and Temporary Chief Constable Dee Collins.
Open to young crime fighters aged between 16 and 18, the programme aims to inspire young people and give them an exciting, behind-the-scenes look into 21st century policing.
Mr Burns-Williamson commended all those who had been recognised at the ceremony for their 'determination' and 'understanding' of their roles as explorers.
"I congratulate each and every young Explorer who has received a Certificate of Achievement which demonstrates how well they have worked on the programme," he said.
"Programmes such as these are crucial because these young people could become the future talent of West Yorkshire Police.
"It is important that we treat all young people as citizens, valuing their interests and opinions as much as any other group in the community, and this programme provides a great insight for those interested in a policing career.
"They have now developed an understanding of West Yorkshire Police and their talent and determination has been recognised."
Simon Phillips, who co-ordinates the Explorers programme, added: "This is the culmination of a year of hard work and dedication by young people who, we hope, will be the future of West Yorkshire Police.
"The awards evening provides the opportunity to recognise and reward individual and group achievements and for senior members of West Yorkshire Police to engage with young people from across the community.
"Although Explorers has come to an end, we hope that many will continue to work with us as Volunteers, Specials, PCSOs and Police Officers."