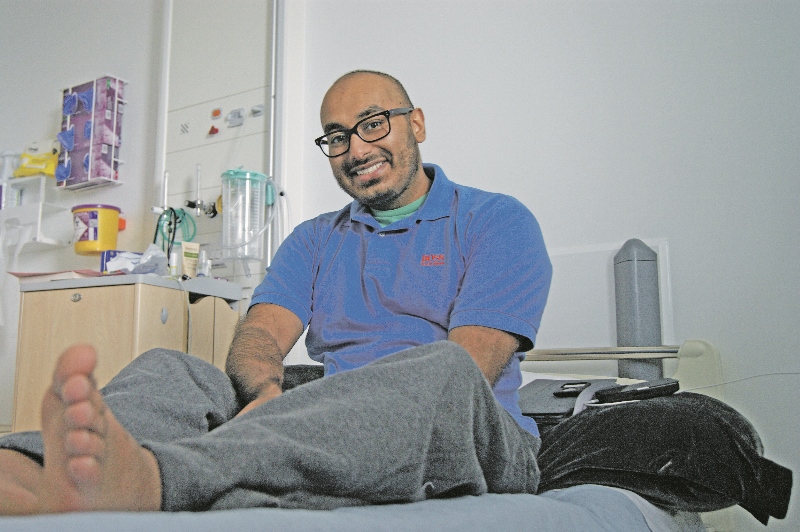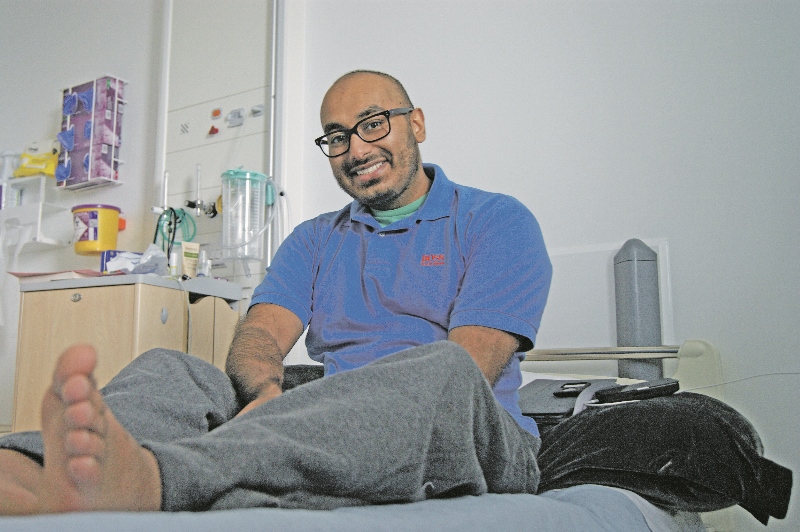 Volunteer of the Year fighting Leukaemia with 26 mile challenge
When an award winning community champion was diagnosed with Leukaemia earlier this year, it forced him to cancel plans for a charity trek through the Alps.
However, determined not to let cancer overtake his fundraising goals, Kamal Aftab decided he would set up his own unique fundraiser, all from within his hospital room.
Unable to fast during the month of Ramadan due to illness, the nationally voted '2014 Volunteer of the Year', says he still wanted to sacrifice something and so opted to complete the first ever 'Hospital Marathon'.
"I will be completing a 26 mile walk in my five-metre square hospital room, walking side to side, armed with just a pedometer and a smile," he said.
"The chemotherapy has different results every day, sometimes you feel fine and others you don't want to leave your bed.
"I needed something to keep me occupied and motivated throughout my treatment. That is when we came up with the idea of a 'marathon in a room'.
"I can do it in my own time, in this confined space, and have so far completed three miles."
Kamal, from Huddersfield, is being treated at St James' Hospital, Leeds, for Acute Myeloid Leukaemia and is several weeks into a three-month treatment.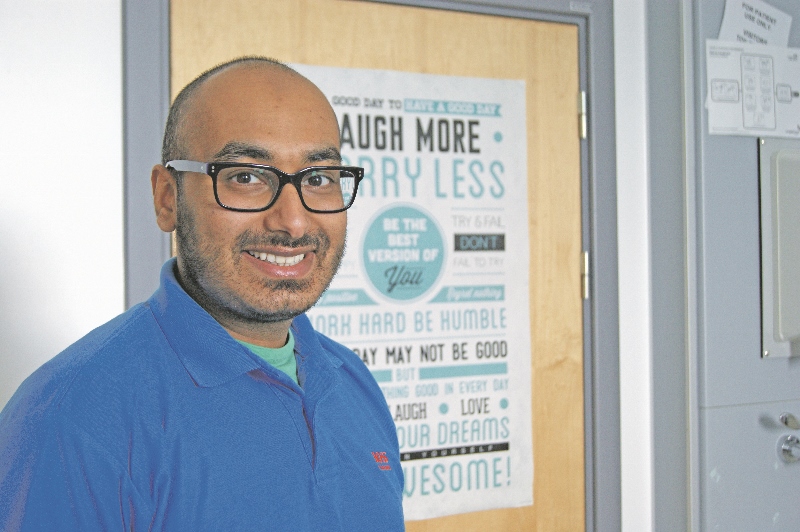 The marathon challenge will raise funds for Leukaemia and Lymphoma Research (LLR) with the avid volunteer, who has already raised tens-of-thousands of pounds for other causes previously, aiming to raise £50,000 for the charity.
"Had it not been for research carried out by the LLR already, people in my situation would not recieve the treatment and care currently available," he said.
"That is why I am aiming to raise this money for the research to continue and to help in the fight against blood cancer."
Having been diagnosed unexpectedly following a routine doctor's appointment, Kamal was rushed into hospital where he has been treated for the past four weeks.
He is set to return home this week following his first round of treatment where he will recover before undertaking a further two cycles.
"The support from all the staff here has been amazing," he added, "I cannot say a bad word about anything.
"When I was brought in last month, it was my first experience of being in hospital and I found myself bed bound.
"Initially it was a big shock but I have a great network of support from friends and family to keep me going and of course the Hospital Marathon."
Kamal has already raised over £7,500 since setting up his JustGiving Page. If you would like to make a donation please visit www.justgiving.com/ hospitalchallenge.