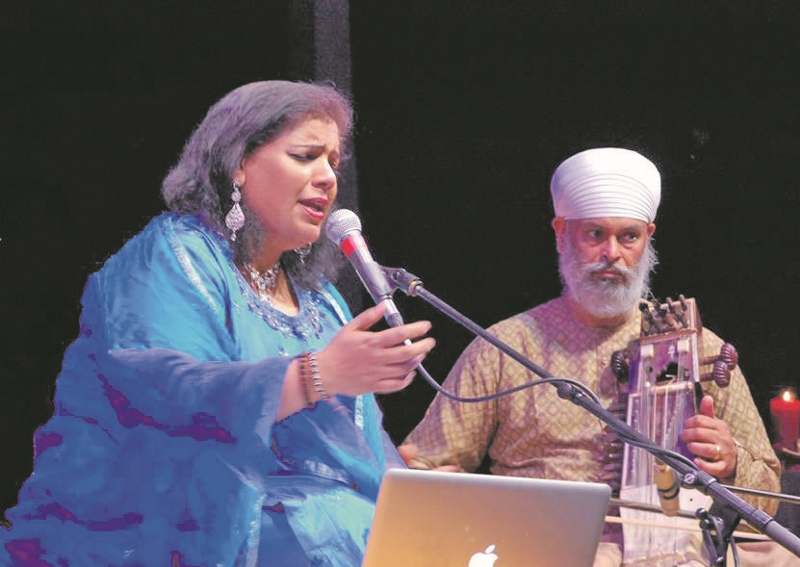 One night of Indian classical music
The fourth annual SAA-uk Summer Solstice festival returns to Leeds later this month for one unique 'all-night' performance from critically acclaimed Indian artists.
Organised to celebrate the longest day and shortest night of the calendar year, the event will run from 8.30pm on Saturday 20th June until 6am the following day, at Leeds' Left Bank church building.
As the UK's only Indian solstice event, performers from around the world will fly into Leeds to take part including international flute player and composer, Rakesh Chaurasia.
Rakesh has achieved numerous awards and accolades from around the world, including the Indian Music Academy Award in 2007.
He has regularly played at prominent festivals such as the WOMAD festival in Athens and the 'Festivals of India' in Russia, whilst his prominence as an independent artist was highlighted when he closed the BBC's live 24 hour recording to mark HRH The Queen's Silver Jubilee.
The inspiration behind the annual festival comes from Keranjeet Kaur Virdee, Chief Executive of the arts charity, SAA-uk, and she explained how excited she was to be delivering another 'mind blowing experience'.
"We truly believe that the event is a magical and captivating night and we're delighted to be welcoming international musicians to Leeds," she said.
"Indian classical music relies on a system of ragas and melodic modes; each sound has its own unique personality, which can be mesmerising to the listener.
"We know that our concert is a firm favourite amongst those who practice and appreciate the art form, but we also want to welcome those who are unfamiliar with Indian music to come along and experience the magical sounds on offer.
"It's a real honour that Rakesh Chaaurasia is part of our line up this year and we're confident that the audience will have a mind blowing experience."
Showcasing the best Indian talent from around the world, the evening's entertainment will begin with one of the UK's finest young violinists of Carnatic music Dr. Achuthan Sripathmanathan and his fellow musicians. Returning to Leeds for the second time will be Deepa Nair, who will captivate the audience with her soul searching voice before Pandit Sanju Sahai takes on the midnight hour with his finesse and dexterity through the language of Tabla.
Mehboob Nadeem will play sitar in the very early hours of the morning, followed by the call for dawn by the amazing flute of Rakesh Chaurasia and formidable tabla of Bhupinder Singh Chaggar.
Free Indian Chai and coffee will be available all night and audience attendees will be able to feast on homemade snacks and a meal for only £3.50, with all profits going back into SAA-uk's young performer's fund.
For tickets contact SAA-UK on 0113 244 5523 or email info@saa-uk.org