UK-based charity assisting world's most vulnerable
The East Lancashire based disaster relief charity, Al-Imdaad Foundation, has taken the proactive step to assist the people of Gaza, Palestine, with the rebuilding of East Gaza.
Over 200,000 residents currently require assistance, as they are forced to live in either tents or schools after their homes were destroyed in recent conflicts.
Gaza Strip is one of the most densely populated places in the world with 1.8 million people living in an area of just 365km-squared. Palestinians are still suffering from devastating economic and social conditions after the Gaza war and ongoing blockade since 2007.
Repairing homes, which have been destroyed, or rebuilding demolished houses is a very difficult task and financial burden for the local people.
With the blockade in place affecting the importation of building materials, prices have soared, whilst high unemployment levels in the city make it incomprehensible for most families to be able to afford such materials and labour.
Al-Imdaad Foundation has now begun the rebuilding process in marginalized areas, lying on the east of Gaza city – such as Al Shejaeya, Al Tufah, Al Daraj, Shaaf and Jabalya – that have suffered offensive and unfair attacks.
The number of residents in these areas equate to more than 200,000 people, with most unemployed, poor and living within extended family households of between eight and 12 members.
Families are currently living in tents that are installed on a small area of land, which is not enough to accommodate such large groups. Previously, these same people were living in fully furnished homes and the instant change to living in tents is too much for some to cope with.
As well as the poor health conditions, most families cannot bear the heat in the tents even though the summer is yet to come.
Country Director of Al-Imdaad Foundation UK said: "Wherever humanity is need of assistance our teams will assist and make a difference, the Rebuild Gaza Campaign has been in plans for the past six months and now we have been granted permission we will start our work with generous support from around the world."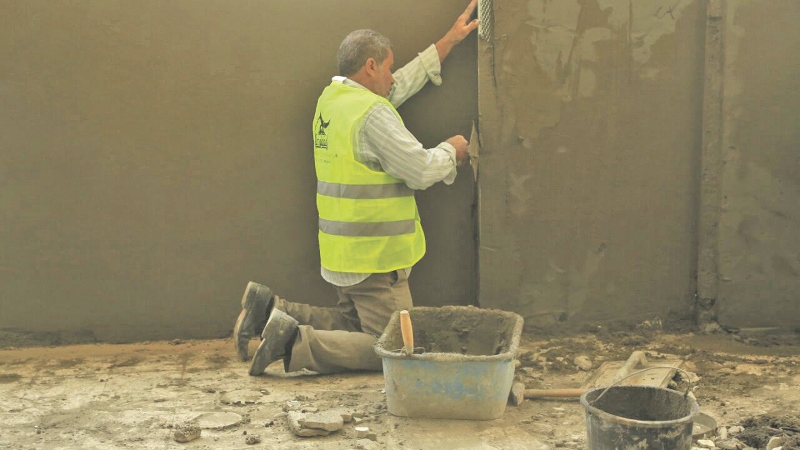 Al-Imdaad Foundation have recently assisted the earthquake victims in Nepal with medical and food aid, whilst the team recently delivered a £20,000 Dialysis machine to their local Blackburn Royal Hospital.
The UK-registered charity have also joint hands with Dementia UK to support and provide assistance to UK residents.
To support this project and other Al-Imdaad global projects kindly donate online at www.alimdaad.co.uk