Local Karate champions set to arrive on international stage
A trip to Malta may sound like a perfect holiday to many, yet the small island off the coast of Italy will soon be overtaken by martial artists from around the world as the world championships arrive later this year.
Amongst the hundreds of competitors set to make the journey are Bradford's own representatives from the Jason Murray Martial Arts School.
Following success in last month's World Martial Kombat Federation's British Championships, six budding karate aces are preparing to board the plane as they make the step up onto the international stage.
Amongst them is Harleen Kaur, after she was awarded Gold in the points sparring and Bronze in the continuous sparring contests.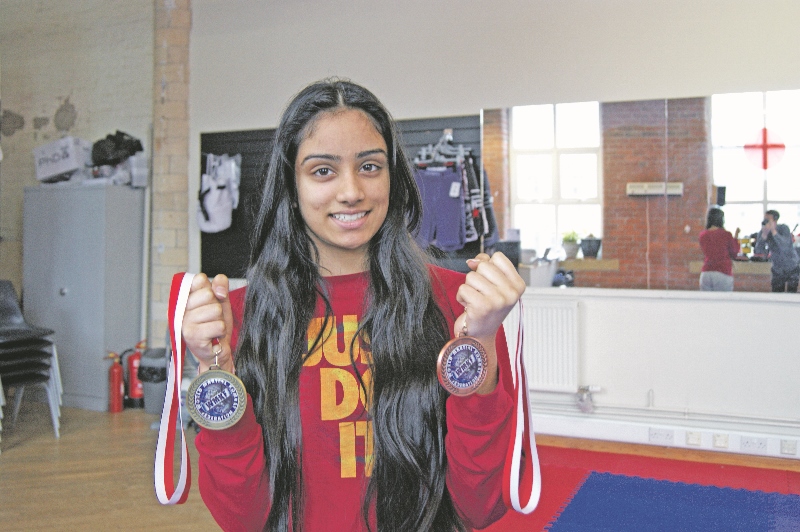 She said she was looking forward to testing herself against some of the world's best.
"I am looking forward to the worlds now and was really happy to have won the Gold and Bronze in Mansfield," she said.
"It is the first time we as a club had entered the tournament so it was great to come away with so many medals.
"Hopefully we can all rally around and raise enough money to all travel to Malta in November."
From seven-year-olds to 43-year-olds, the club will be represented across the age groups in Malta with club founder, Jason Murray, representing the veteran division.
Also picking up a Gold and Bronze in the British Championships, Jason added: "Everyone did the club proud last month and now we are only looking forward.
"To take all our team to Malta is going to cost around £3,000 and now we are starting to look at ways of raising that money.
"Every one of our medallists has earned the right to compete and I am sure we can make a real impact in the World Championships."
If any businesses would like to sponsor the club for their World Championships, please contact Jason Murray on 01274 214352.