Academic picks up dream prize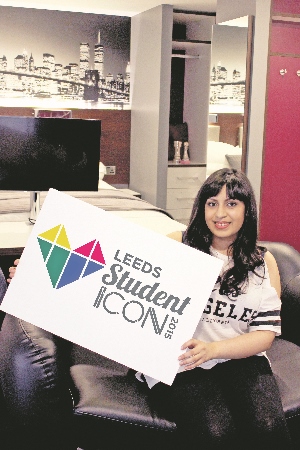 Studying in Leeds has many benefits, from first class teaching to vibrant surround-ings, there are so many reasons to love the city.
And now, for one international student, there are a further 7,000 reasons after she picked up a regional award last week.
Arundhati Patel, from America, is currently a third year student on a Graphic and Communication Design course at the University of Leeds and was selected from hundreds of entrants to be named as the Leeds Student Icon 2015.
success in the city-wide competition means she will now receive a once in a lifetime prize which includes a year's free tenancy in a luxurious IconInc apartment, worth £7,000.
The 25-year-old, who is also course representative for the school of design, was chosen for her evident 'creative flare, hard work and dedication' as an active student at the local university.
'Aru' as she is known, said it was a fantastic feeling to have won the prestigious award.
"Delighted doesn't begin to express how I feel about winning Leeds Student Icon 2015," she said.
"It will give me the opportunity and time to continue my work with charities and societies while studying.
"As it will be my final year at the University of Leeds, I hope to save up enough to travel more after I graduate and continue to be inspired by different people and cultures.
"More than anything, I am extremely touched and grateful to all of the support I received for this contest – I owe a lot of people cupcakes."
From design to dance, Aru uses her creativity in all aspects of her life, and is involved in a number of international societies, speaking six languages herself.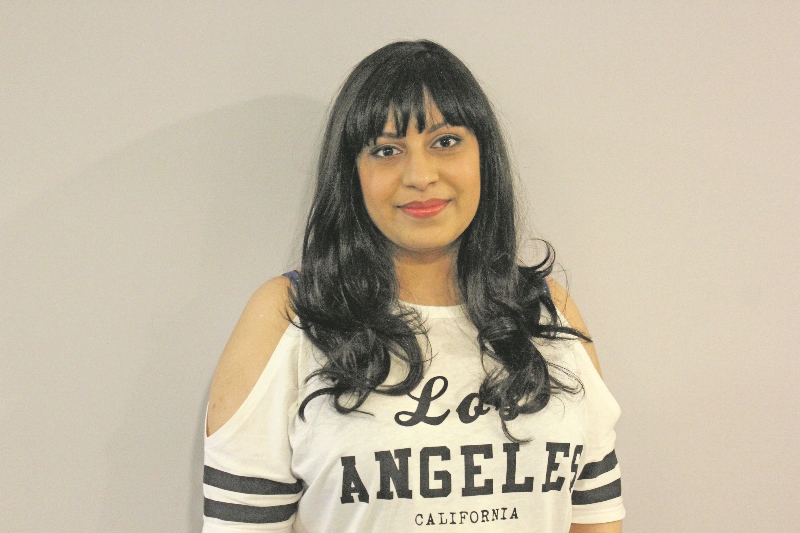 Her active participation at university has seen her join a number of groups from the National Hindu Students Forum to the Leeds South Asian Society, as well as the Japanese and Korean Society.
On top of all that, she also dances competitively at Leeds Dancesport, specialising in ballroom and Latin, and recently was a background dancer in a Bollywood film that was shooting in Leeds.
Naveen Ahmed, Managing Director of Parklane Group of Companies who owns IconInc, explained why this list of credentials, plus much more, ensured Aru was selected for the award.
"We launched the Leeds Student Icon competition, which is in its first year, to shine a spotlight on the remarkable and inspiring young people studying in our city," he said.
"All too often the student community is recognised for the wrong reasons, and we wanted to celebrate the great and good of Leeds students and reward somebody special with the prize of a lifetime.
"The judges were extremely impressed with Aru's hard work, determination and compassion, as were the Leeds public who came forward in their masses to vote for Aru. We hope she enjoys her year's free tenancy with IconInc, and look forward to uncovering even more inspiring students in 2016."