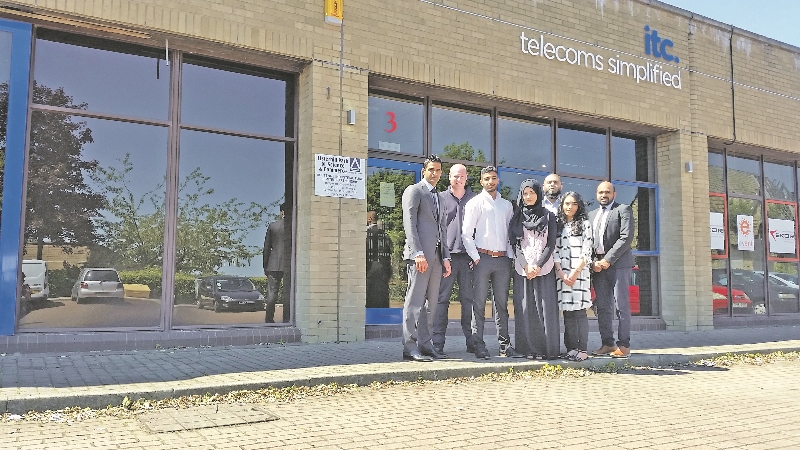 Telecoms Simplified
Bradford's favourite telecommunications providers have been rolling out superfast broadband across the county for a few years now, bringing businesses into the 21st century.
However, as well as maintaining their position as leaders in the telecoms industry, ITC does much more than just connecting you to the web.
Full communications packages can be tailored to your exact needs with bespoke telephone systems, line rental and call packages available from a local name you can trust.
Read on to see just a few examples of the services the ITC team can provide for you.
Officetalk – Phone systems simplified
Communication within any type of business is fundamental to their success, which is why ensuring every customer gets the correct telephone system suited to their requirements and the best PBX installation possible is always central to ITC's business deployment plan.
By working with a variety of vendors, ITC are able to offer a broad range of options to each client, establishing the best possible return on investment.
ITC work with a number of established brands such as: Alcatel, BT, Nortel, LG, Mitel, Avaya, NEC and Panasonic.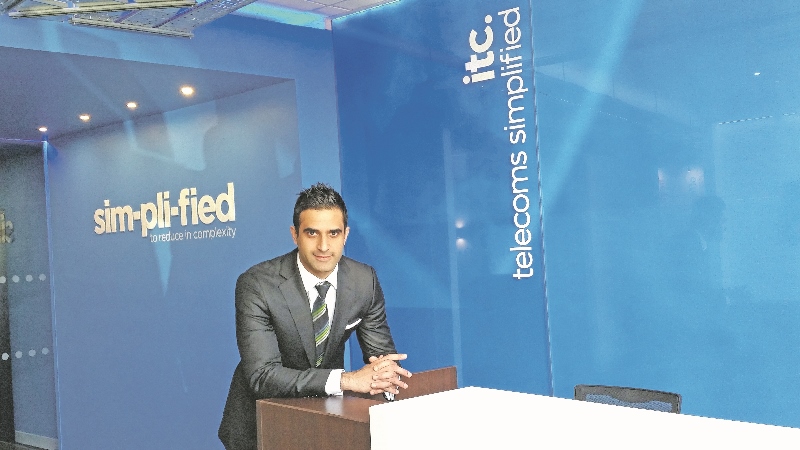 Talktime – Calls simplified
Whether you're using a phone system or a traditional single landline, you should know that you have the right network services for your requirements.
ITC pride themselves on providing the most reliable service possible and offering fantastic deals on landline calls and line rental using their own network.
Furthermore, ITC have the support of a nationwide team of engineers to call on around the clock so that you have complete peace of mind.
Velocity – Internet simplified
As a responsible telecommunications provider and consultancy, ITC offer every client a wraparound solution covering all aspects of their communication requirements.
As an Internet provider ITC ensure you have a reliable business grade product, backed by a UK based, award winning support service. A reliable broadband connection is vital in the day to day running of most organisations, talk to ITC about your connectivity needs and packages that suit your organisation.
ITC also offer fibre optic broadband where it has been made available.
Freetalk – Mobile simplified
Telecommunications aren't limited to office-based solutions – you need to be able to stay in touch on the move too.
As technology improves and the pace of business increases, you need to assure you have the best mobile communications for your needs.
ITC have strong relationships with all the major mobile organisations, enabling them to find the best deals for your budget and handset requirements.
MiCloud – Hosting simplified
MiCloud Simplified is ITC's very own hosted telephone system platform for the next generation of communication combining telephone and internet.
There are no complications and it is so easy to set up. MiCloud Simplified arrives pre-configured ready to be plugged into an electrical socket or POE switch and connects to the internet via a network cable. Once powered up, your phone system will be active, ready to start making and receiving calls, it's as simple as that. This is a cost effective and scalable telephone system solution. Speak to ITC about the benefits of MiCloud, including: call waiting, call hold, call transfer, music on hold and call recording.
Further to the above services, ITC continue to lead the way in rolling out superfast broadband across Yorkshire & nationwide, ranking in the top five nationally for the government's 'Super Connected Cities Scheme'.
To find out how ITC can help you, contact them today and get your telecoms services 'simplified'.
Unit 3,
Listerhills Science Park,
Campus Road,
Bradford,
BD7 1HR
Tel: 0845 652 0450
Email: info@clickitc.co.uk
Web: www.clickitc.co.uk