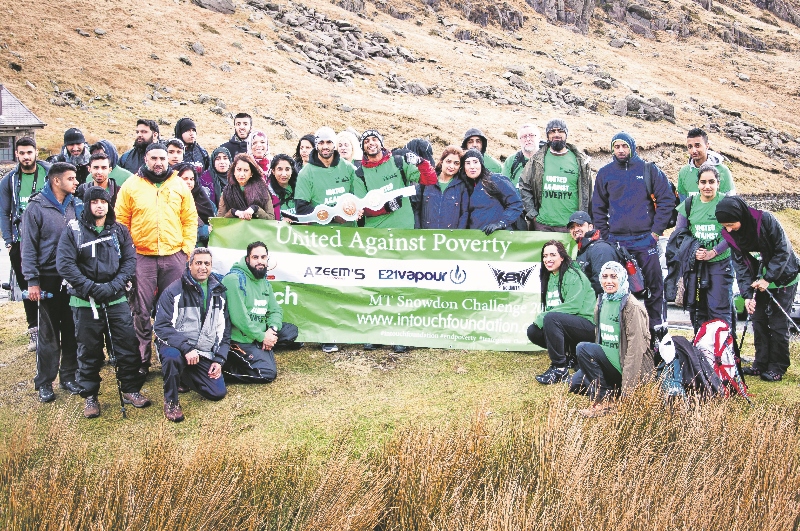 Open your fast with the team who care
As Ramadan begins later this month, the InTouch Foundation team are inviting people from all backgrounds and religions to join them for their first ever Iftaar Dinner.
Organised to raise funds for the charities ongoing work across West Yorkshire, the event welcomes all people who wish to help a local cause whilst also opening their fast in a special environment.
Two events will take place in Bradford and Keighley, with non Muslim members of society invited to 'come down' and experience what it is like to fast for the day before enjoying foods with entertainment on offer.
Faisal Tariq is the UK Fundraising Manager for InTouch and explained how the charity wanted to promote the message that 'charity starts at home'.
"Ramadan is a month of change for a lot of people and the month where people send a lot of charity money abroad," he said.
"This year we want to raise awareness for those families and individuals in the UK who are in need of our help. Our local people need our help. Remember your ticket will feed two people so come join us this Ramadan."
He added: "I would also like to say a huge thank you to our sponsors who have helped make this event possible."
On Friday 26th June, Bradford's Willowfield Centre will stage the first of two Iftaars before Keighley's Victoria Hall plays host to the second event, the following day.
During the two nights, guests will be joined by world renowned artists, Ahmad Hussain and Omar Esa, who will be performing nasheeds and sharing their stories with the audience.
Meanwhile, Bradford's very own Alyas Karmani has been appointed host for the events.
Tickets are priced at just £5 and anyone wishing to book their place or a stall on the day can do so by contacting Faisal on 07539 368605.