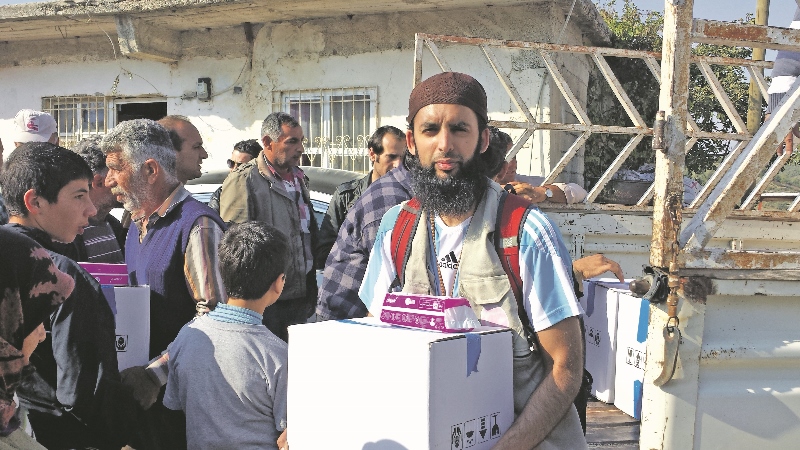 Helping the world's most vulnerable this Ramadan
A charitable volunteer from Bradford has set off on his latest aid mission as he travels to the border towns of Syria and Turkey to help displaced refugees.
27-year-old Nazim Ali will be working with nationals in the towns of Reyhanli and Killis, as he joins a group of 13 others bringing humanitarian aid to those most in need.
Millions of Syrian refugees have fled the war-torn country over the past three years with over 1.7million seeking refuge in Turkey.
Bradford's determined fundraiser, who turned down an all expenses paid trip to Istanbul with work in favour of funding his own way to the borders, says it is crucial to deliver supplies as soon as possible.
"When this opportunity came up it coincided with my works visit and I knew I couldn't do both," he said.
"I opted to do the charity work because I have seen how important our work in these areas is. I will be paying for my own plane ticket such is my commitment to the cause.
"I clearly remember visiting countless families last time, living in cave like premises, partially built homes with no doors or windows, in disused factories with electrical wiring everywhere, even families living in an office.
"There were horrifying accounts of the killing of the parents with many children witnessing the gruesome murders and looking visibly traumatised.
"The smile on the face of each child when we delivered the aid is the very reason I have been inspired once more to make the visit so that I can try to make my little difference."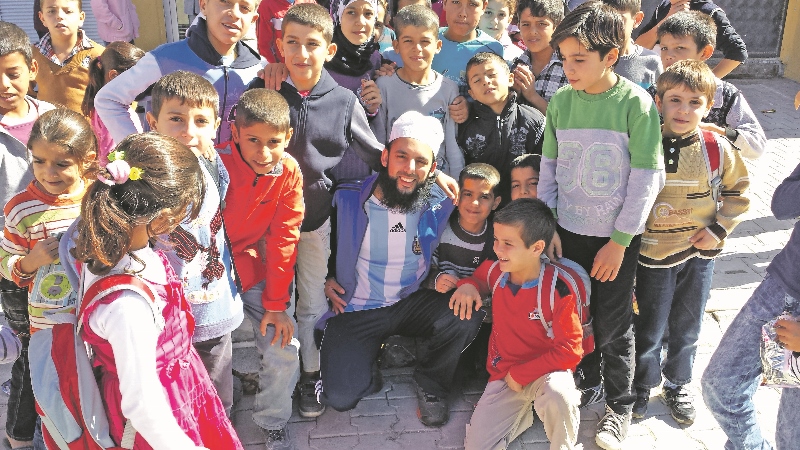 As mentioned, it is the second time in less than nine months that Nazim has visited the two towns, having taken part in a similar aid mission over a two week period in October last year alongside W Childcare's Team Syria.
After helping to raise almost £20,000 through donations last year, the local volunteer helped deliver and distribute food parcels and winter packs to hundreds of refugees as well as toys and sweets for children.
This time around, he will be travelling alongside the SKT Welfare Team – a UK registered charity which works in some of the poorest communities around the world.
Nazim adds that the situation for refugees has only got worse since his last visit and explained where the aid would be targeted this year.
"The crisis which began almost five years ago shows no sign of abating, if anything it is still getting worse," he said.
"Refugee Camps are overcrowded with many outside these camps not getting any support from any aid agencies.
"'The SKT Welfare Team will be targeting those outside refugee camps who are getting no support whatsoever particularly Syrian widows and orphaned children.
"Many families are living in partially built homes with no windows or doors, some are living in tents and are in need of food and water – commodities we take for granted."
The team will be visiting the towns just prior to Ramadan in hope of bringing 'vital supplies' to families struggling to find basics such as water.
"Just as many of us will be fasting in Ramadan, so will they," Nazim continued.
"The only difference is that we will be doing Ramadan in our homes with our loved ones and in the presence of an abundance of food.
"They however will be struggling to afford basic items such as dates and water. A donation of £35 will provide a family of five with a food parcel to help get them through Ramadan."
Nazim has so far raised more than £2,000 for the food distribution initiative with all funds going directly towards the project.
You can make a donation by visiting www.justgiving.com/nazim313