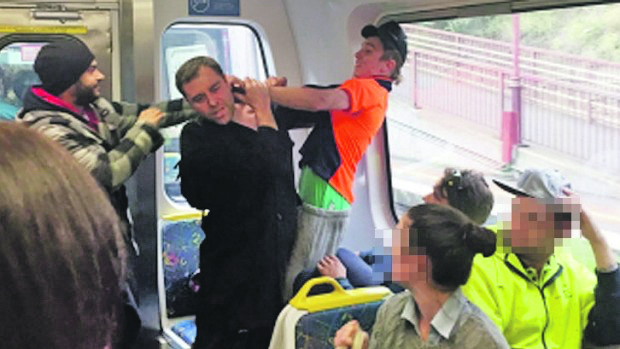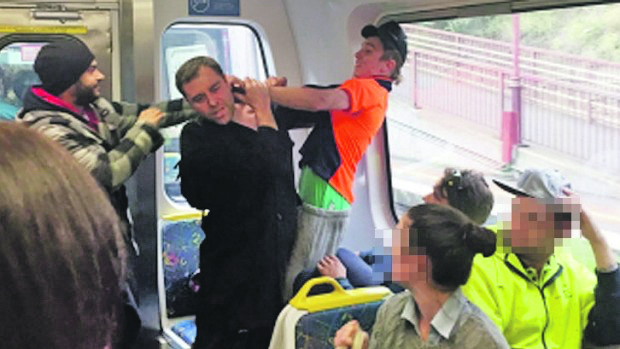 Australian Police said officers were investigating an incident in which a man in was allegedly punched in the face after standing up for three Muslim women on a train in Melbourne.
Police are investigating the incident that began with two men in fluorescent orange tops, most probably tradesmen, verbally abusing a group of women for wearing headscarves.
According to Australia's The Age newspaper, one of the men referred to the religious clothing after the women sat down next to them, saying: "You shouldn't be wearing that s*** in Australia."
Jason Cias, 36, claims an argument ensued, during which the older of the women spoke in Arabic to try and calm things down. The men then said: "You shouldn't be speaking that s*** in Australia."
As the women got off the train, one of the men shouted "I'll f***ing smash you," which prompted Mr Cias to intervene.
Mr Cias told The Age:  "I said to the guy, 'Mate, they're women'. The implication there was you don't threaten people, particularly women."
Mr Cias was told to mind his own business before one of the assailant's got to his feet and allegedly punched him in the left cheek, after which there was a short scuffle caught on camera by onlookers. Pictures and video evidence were passed to police.
Mr Cias said the incident had left him with a "pretty good black eye" but insisted he'd do the same again. "If anything I wish I had intervened earlier," he said.
"Whether it's Islamic women or whoever, it's just not right they can abuse people like that," Mr Cias said.
"No one should be doing that to anyone regardless of race or gender or religious creed."