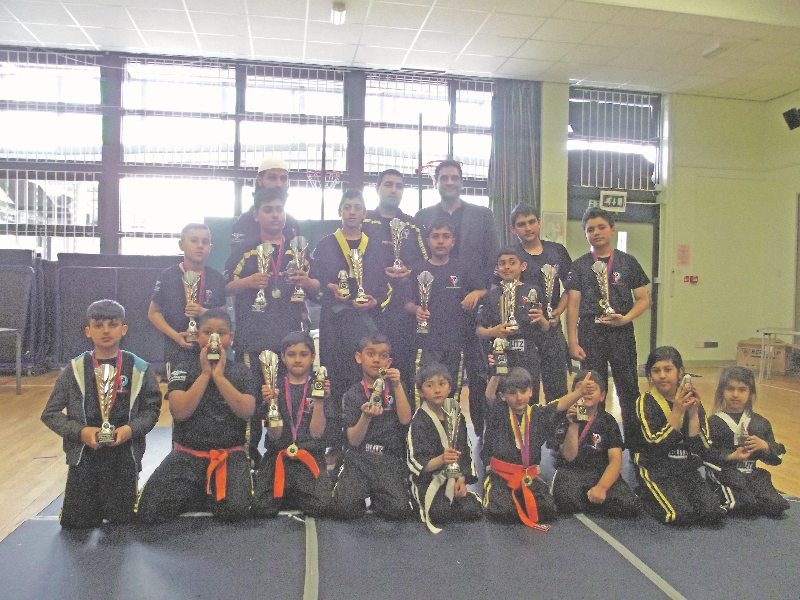 Trophies all around after biggest interclub tournament to date
Martial artists of the future donned their pads and headed to the mats at the end of last month as the fourth annual Azar Farooq Kickboxing Tournament was held in Bradford.
The interclub competition, which involves Kickboxing pupils aged between five and 17, saw up to 50 competitors head to the mat in hope of taking away a trophy from this year's competition.
Sponsored by Auto Prestige, parents stayed to cheer on their children in what was the biggest tournament to date for the local club.
Azar Farooq said he was delighted with the success of the day and was proud of every competitor who entered this year.
"Every year this tournament is growing and every year I see students growing in confidence," he said.
"You can see in the first few fights that they might be nervous stepping out onto the mats but when they look over and see their parents and coaches they quickly settle down.
"It is a great thing to see and is even better for the parents who can see how much their children have improved."
He added: "Special praise this year must go to young Zidaan Mahmood who was competing in his first tournament and came away with three trophies."
Amongst the many winners on the day was brown belt, Esa Hussain. The young kickboxer had to settle for a runners-up spot last year but was able to go one better this time around.
"I was very confident going into the fight as I knew my months of training would finally pay off," he said.
"Now I want to succeed further by entering some national tournaments for experience and achieve my black belt next year."
Azar Farooq Kickboxing is open to children of all abilities. If you would like to learn more about the club, contact Azar on 07855 144 403.