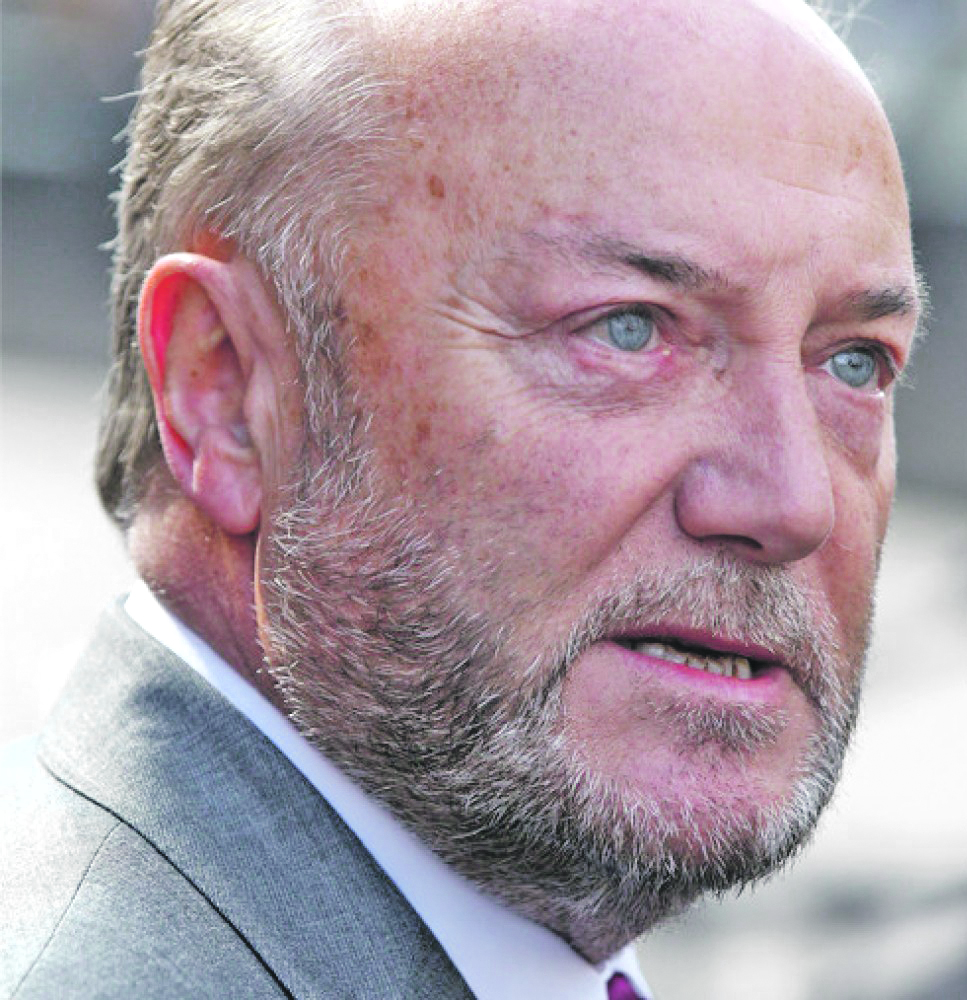 Galloway targeted by threatening package
It has been a busy few weeks for the former Bradford West MP George Galloway.
After losing his seat in office at the start of the month, the Respect Party leader has since been referred to the police over a complaint regarding his parliamentary expenses and now finds himself at the centre of the news once again after being targeted by what he describes as 'wannabe terrorists'.
On Friday 22nd May, a package was received by staff at Mr Galloway's Bradford offices, on Grattan Road, which claimed to be 'infected with Ebola'.
Staff in the offices had to be quarantined as tests were carried out on a handkerchief which had been found inside the parcel and despite Mr Galloway not being in the office when the parcel arrived, he wrote on Twitter about the situation.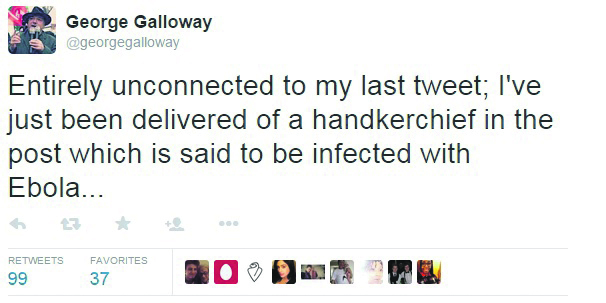 "Entirely unconnected to my last tweet; I've just been delivered a handkerchief in the post which is said to be infected with Ebola," the 60-year-old who was in Scotland at the time said.
Just under two hours later he confirmed the threat had been extinguished, calling on action to be taken against the 'wannabe terrorists'.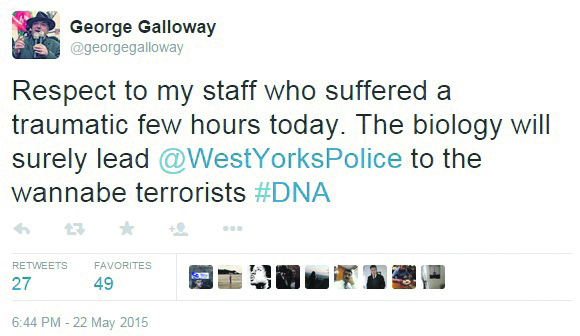 "Respect to my staff who suffered a traumatic few hours today," he added. "The biology will surely lead [West Yorkshire Police] to the wannabe terrorists #DNA."
West Yorkshire Police confirmed they attended a property at the address where they established the 'hazardous substance' did not pose any risk.
Chief Inspector Sarah Baker said: "Expert advice has been sought in relation to the substance allegedly contained in the package and it has been established that it would not pose any risk to public safety.
"The letter will be seized by officers and further inquiries made."