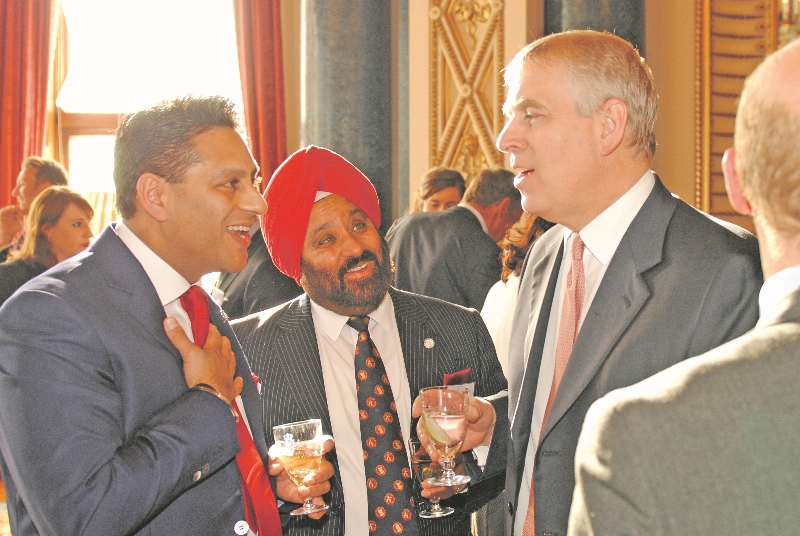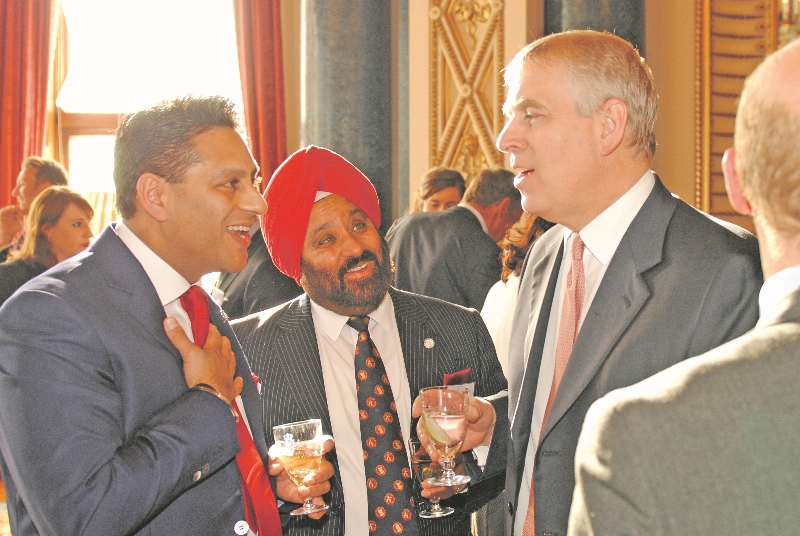 Businessmen pledge support for royal charities
A leading businessman from Bradford was invited to dine with royalty last week as he and his son attended a special event at Buckingham Palace.
Nirmal Singh MBE and Simmy Sekhon were two of the selected guests who attended a meeting with the Duke of York, Prince Andrew, inside the grounds of Britain's most famous home.
Organised to inform prominent members of the Sikh community about the country's pledge to give regions across the country their own power, and to promote charitable causes, it was a 'day to remember' according to the two Bradford businessmen.
"I have only visited the palace in the grounds before at the Her Majesty's Garden Party," Mr Sekhon said, "but to visit the Palace from within and share a glass of bubbly with the Queen's son is an honour and an unforgettable moment.
"I hope that it will be the first of many."
Mr Singh added that he was intrigued to hear the Prince's thoughts on the future of power-sharing across the country and commitment to driving business in 'the north'.
He said: "The Prince believes in giving the regions local power because they have the solution for national challenges.
"He said he supports the north and recognised the region for its work through the annual awards which he would only miss in the event of bad weather or state funerals of other nations."
The Duke closed his speech to the whole room, adding that he wanted to see a return of the Sikh Regiment in the Armed Forces, after the invaluable contribution of Sikhs in Britain's First and Second World War efforts.
Mr Singh and Mr Sekhon have now both pledged their financial support to the Prince's charitable initiatives for the next three years.