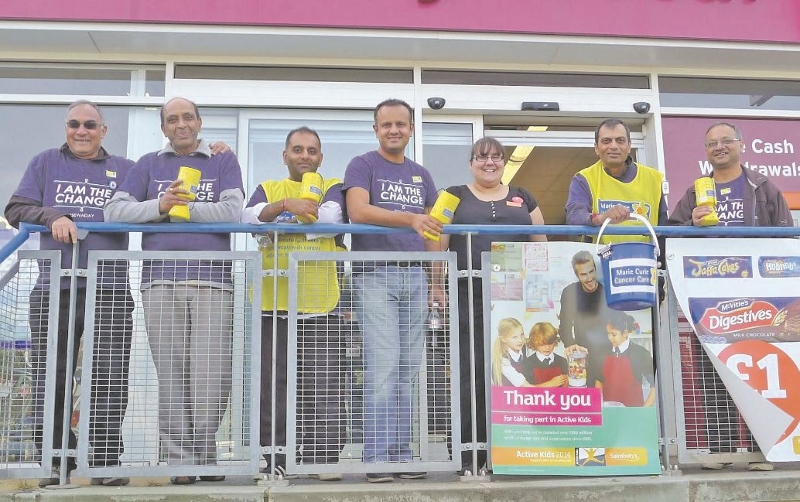 National Volunteers Week recognises the unsung heroes
Monday 1st June signals the start of the annual National Volunteers' Week and with so many causes out there needing your help, the Asian Express has been down to just one to see how you can help the lives of so many others.
At Bradford's Marie Curie Hospice there are volunteers in every area of the charity, from those who go out with the buckets to rattle up some donations, to those who work in the shops and even the hospice itself.
Full time Police Sergeant, Abdul Khan, from Bradford, has been helping at the hospice for three years, balancing his work and home life with a role on the reception team during evenings and weekends.
Also covering for staff on annual leave, he says it is a role he 'loves' and explained what it was about volunteering that he most enjoyed.
"I enjoy every minute of my time at Marie Curie," he said. "I love meeting and greeting patients, families and visitors as well as taking calls from various internal and external health care professionals and the public.
"When I leave the hospice after my shift, I feel the time I've spent volunteering has been so worthwhile."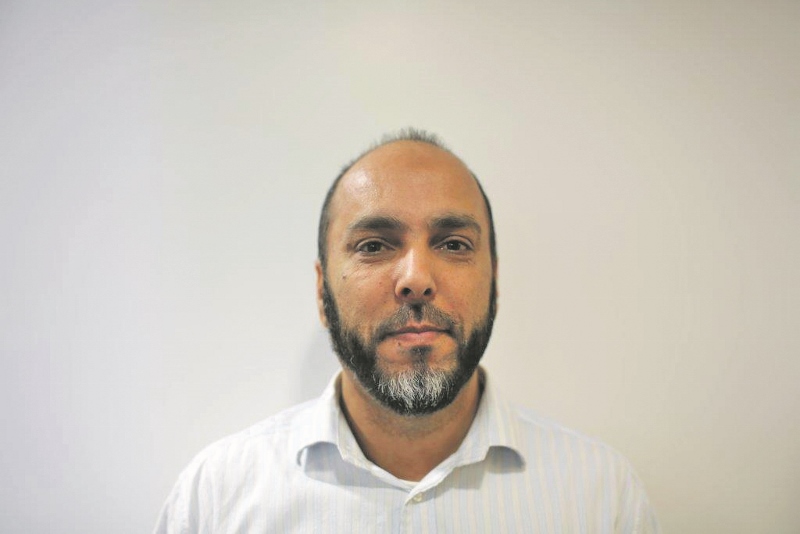 As well as helping to keep the 'front-of-house' running smoothly, Abdul also uses his multi-lingual skills on a regular basis, speaking with patients, families and visitors in English, Urdu and Punjabi.
His first experience of the hospice came over a decade ago and he adds that it was the care and support his whole family received then, that drives him to promote volunteering today.
"I have seen first-hand the fantastic work carried out by the Marie Curie team at the hospice as my dear father was cared for and passed away there in 2003," he said.
"My aunt and other close relatives were also cared for by the charity and these are the main reasons I wanted to volunteer for them – I know it's a cliché but I wanted to give something back."
He added: "In the past I have encouraged others to be a volunteer with Marie Curie as I feel everyone can help this wonderful charity by donating whatever time they can".
As the UK's leading charity for people with a terminal illness, Marie Curie provides care and support to people with a terminal illness and their loved ones in the Bradford area and across the UK, free of charge.
In the North of England alone, the charity has 2,935 volunteers, who give up their time and energy to support the  services, help raise money and raise awareness.
Sharon Link, Fundraiser at the hospice, said the work carried out across the charity would not be possible without the 'wonderful network of volunteers'.
She said: 'Volunteers are involved in every area of the organisation, from offering companionship as a helper volunteer, to running our shops, helping at our hospices, and braving the elements all year round to hold collections in supermarkets and shopping centres across Yorkshire and the rest of the country.
"During Volunteers Week I would like to say a huge thanks to all of the Marie Curie volunteers for the incredible work they do."