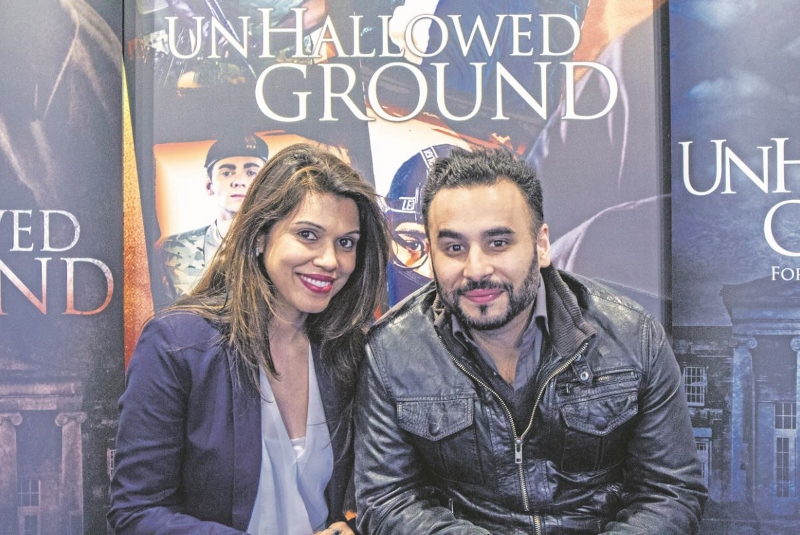 Stars of award-winning supernatural thriller 'Unhallowed Ground' celebrate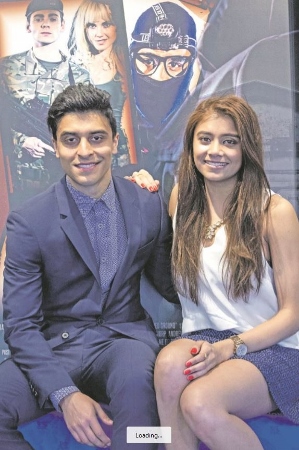 Stars of the award-winning supernatural thriller 'Unhallowed Ground' gathered at Watermans Centre, Brentford for a gala evening to celebrate the film's upcoming theatrical release.
The evening (Tuesday 2nd June) was hosted by popular BBC presenters, Sunny and Shay Grewal and was attended by some members of the cast including Rachel Petladwala, Paul Raschid and Ameet Chana. Other stars of stage and screen included Abigail Cruttenden, Rebecca Saire, Sarah Greene, Ronny Jhutti and Bhasker Patel.
'Unhallowed Ground' releases in selected screens nationwide on 12th June 2015.
A hit on the independent festival circuit, the film won 'Best Horror Film' at the prestigious London Independent Film Festival and its young and talented cast picked up two awards at the British Independent Film Festival, with Marcus Griffiths winning 'Best Supporting Actor' for his portrayal of feisty Aki Adebola, while his co-star Rachel Petladwala won 'Best Supporting Actress' for her role as sporty student Meena Shah.
Set in an historic British boarding school, the film follows six students from two prestigious single-sex private schools, who spend a night patrolling the eerie grounds of Dhoultham School as part of an initiative with the British Army to empower them with basic military training. As each hour passes and the teenagers complete their mundane tasks, they witness a series of increasingly disturbing occurrences: slamming doors, flickering lights and ghostly apparitions.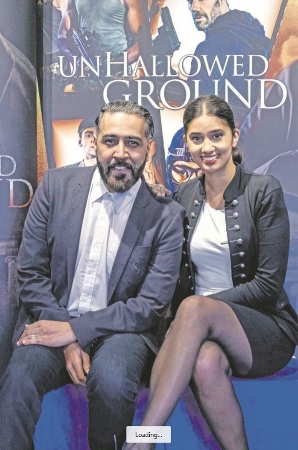 As they spend more and more time together, personal conflicts are magnified and the school's gruesome history erupts with deadly consequences. Meanwhile, the ante is upped by two brazen burglars who have chosen this very night to carry out a heist on the school archive room – a vault of priceless historical documents and artefacts. As the supernatural encounters begin to take an increasingly malevolent turn, the students realise they must escape Dhoultham before the night's end.
The film stars: Roman Polanski's daughter, Morgane Polanski (Vikings Season 3), Poppy Drayton (Downton Abbey), Thomas Law (The World's End, Eastenders), Marcus Griffiths (Skins), Rachel Petladwala (MI High) and Paul Raschid (Ealing Comedy) as the students; Will Thorp (Casualty, Coronation Street; A.D. The Bible Continues), and Ameet Chana (Bend it Like Beckham, Eastenders) as the burglars and Andrew Lewis (Holby City) as the headmaster.
The production also showcases a talented creative team including: Paul Raschid who at just 22, makes his screenwriting debut as well as playing a key role in the film; his father Neville Raschid produces his fifth independent British film; experienced documentarian Russell England makes his feature directorial debut; while award-winning musician, composer and fellow in Screen and Media Music Composition at Cambridge University, Xiaotian Shi creates the score.