Blue Fish
---
Bringing fish and chips to the 21st century
Calls for a quality fish and chips restaurant in Dewsbury have finally been answered as Blue Fish Fisheries brings Britain's most iconic dish to the heart of the town.
Offering up a scrumptious menu seven days a week, the 'local chippie' has already proven a massive hit, with local residents flocking down to the eatery since its opening two months ago.
Every dish on the menu, from the obvious favourite of fish and chips, to alternative options such as spit roast chicken and gourmet pies, have all been masterfully developed in the kitchen, bringing scrumptious flavours to happy customers.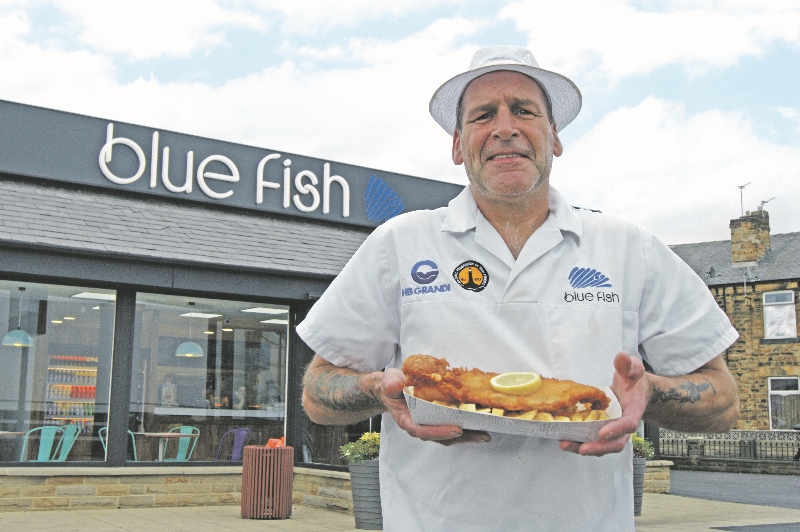 Take the freshly battered haddock for example. Sourced off the shores of Iceland before they are frozen and brought into the UK, the sumptuous fish is served up in crispy golden batter and perfectly accompanied by a tray full of chips.
Only vegetable oil is used by the team of cooks, with chief-fryer Brian, headed with the task of ensuring each fish is the same crispy delight as the last.
Amar Mahmood is the man who is striving to bring fish and chips into the 21st century through Blue Fish and he explained what set the Dewsbury fisheries apart from the rest.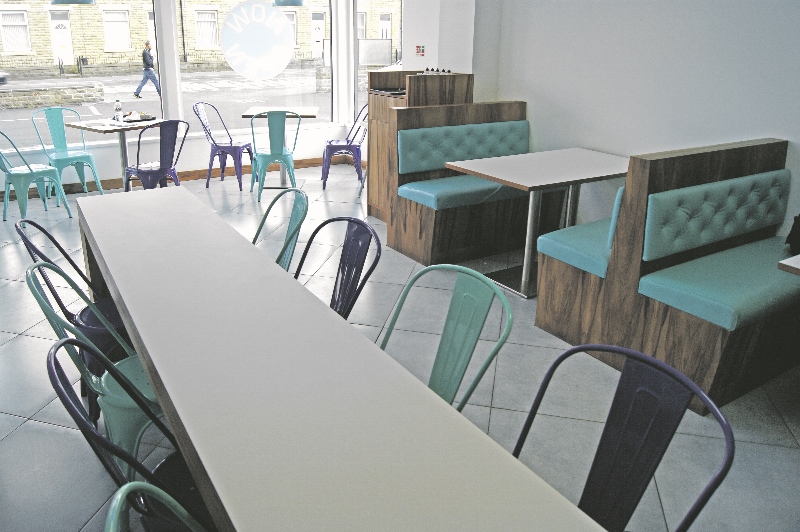 "We opened Blue Fish fisheries with the simple goal of bringing traditional fish and chips to the heart of this town," he said.
"Over the past two months, we have had a fantastic response from the public with customers coming from far and wide to taste our delicious menu.
"Fish and chips of this quality have never been available here before so I am delighted to see how welcome we have been made and hope to continue serving up our classic British dishes."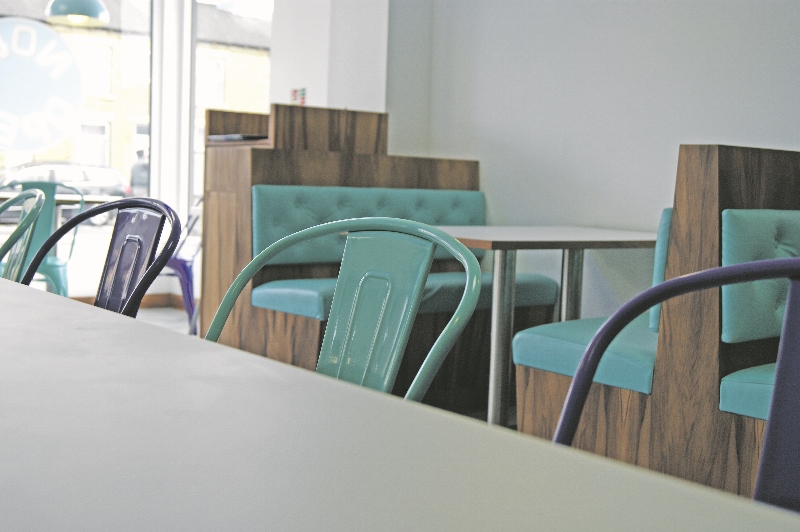 As well as serving up the tastiest meals inside the newly fitted restaurant, foodies will be delighted to hear that Blue Fish also do deliveries, bringing a new concept to fish and chips.
No longer do you have to go out to enjoy your favourite meal, with a home delivery service available for customers who needn't even leave the house to pick up their takeaway.
Fish and Chips are the quintessential British dish families have enjoyed for generations and now in the 21st century, it is Blue Fish who are bringing the iconic meal to Dewsbury.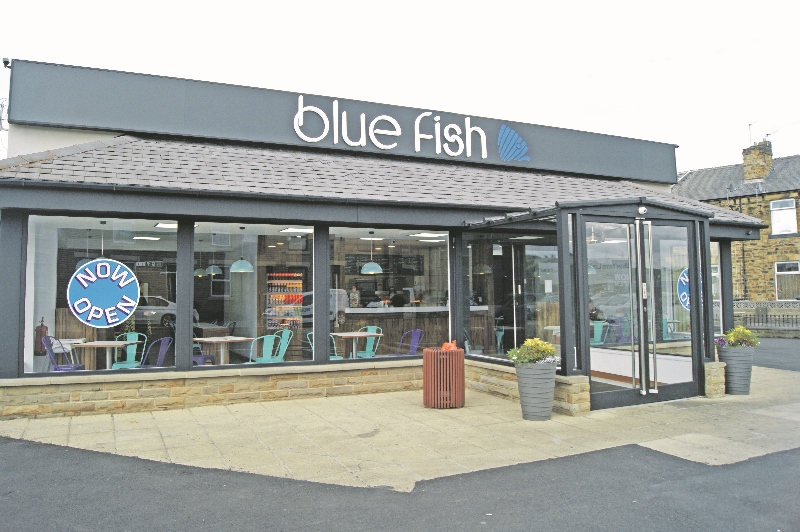 Contact details:
534 Huddersfield Road, Dewsbury, WF13 3ET
Tel: 01924 462 020
 Web: www.bluefishfisheries.co.uk