As the bass drops, a silky, honeyed voice trickles over the backing track. The talent is obvious and the song is infectious; it can be easily attributed to any one of the popular female singers in the industry today.
But proving that age really is just a number, brand new artist Blory is about to burst onto the music scene with her explosive new song, 'Holle Holle'.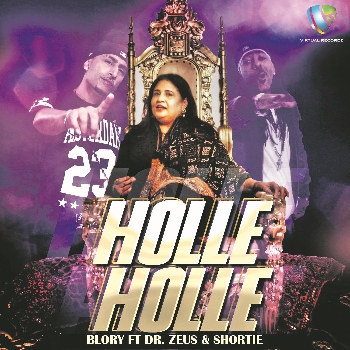 Entering the industry in her fifties, Blory's debut track is unexpected; taking a traditional Punjabi folk song, underpinning it with hip hop undertones and employing the rap talents of Shortie, making Holle Holle a sure-fire hit.
Blory's voice is velvet as it blends into the catchy backing track produced for her by music mogul Dr Zeus. A match made in heaven with the result of an addictive track with a distinct hip-hop vibe, typically synonymous with Zeus himself as he expertly blends urban with traditional.
Brimming with quiet energy and steely determination, Blory is truly an inspiration to the next generation.
Born to an accomplished singer, songwriter and composer, the late Sardar Gursharan Singh Matwala, music is in Blory's blood. A student of Carmel Convent School, Blory studied Classical Vocal Music and Political Sciences at Punjab University Chandigarh.
Blory's music career took a backseat when marriage, children and a successful business came first. Realising now is the time to pursue her dreams, nothing is holding her back.
With a view to become the next big thing in Bollywood playback, Blory's stunning vocals will certainly capture the hearts of any audience.
Holle Holle releases on 4th June 2015 and will be available to pre-order from 28th May.