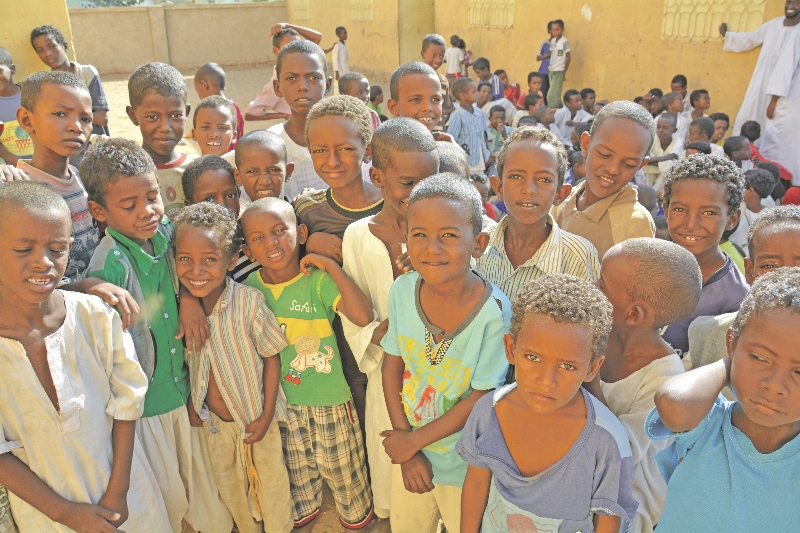 Yorkshire businesses pledge support to charity scheme
A pair of self-made entrepreneurs from West Yorkshire have committed to help 'drive' a local charity forward by providing aid to some of the world's most vulnerable people.
Naveed Khan, of EnKahnz, and Shak Shah, of Shak's Specialist Cars (SSC), have teamed up with Bradford-based Charity Right – an international food programme, to help provide vital food aid to some of the most remote communities in the world.
Both businessmen are spearheading the 'Million Meals' project, which aims to raise enough money during the month of Ramadan to provide a million meals to primary school children living in refugee camps in Eastern Sudan.
With a young family of his own, Naveed says he feels even more compelled to support Million Meals and explained how the work Charity Right is doing overseas is crucial to so many.
"As a father I struggle to imagine what my children's life would be like without life's most basic needs," he said.
"I'm able to provide for them but there are so many children out there who have nothing. No home, no food, nothing. They go to bed hungry.
"It's heartbreaking to think about so through Charity Right I have decided to do something about it."
He added: "More businesses should take part in this incredible project. The great thing about Million Meals is it's realistic and you know exactly how many meals you will be providing. "
Naveed joins Shak Shah in launching the project with the pair sharing similar aspirations in what they hope to achieve by working alongside the charity.
The SSC founder put the campaign into perspective saying: "Imagine how much money a person spends on the average meal, £20?
"That's 80 meals that can be donated through Charity Right, 80 meals. That's enough food for one person for a month.
"When you sit and think about it, how can you not support this project? The impact you will make will change so many lives. And that's what I want to help do.
"We should always consider those less fortunate, but in a month where Muslims are fasting we are reminded of the hunger that so many people face. That's why I plan to raise all the funds during the holy month of Ramadan."
According to the UN, hunger is the world's biggest solvable problem, and Charity Right plan to face this head on by focusing on providing regular meals to vulnerable families and young school children, many of whom are orphans and refugees.
With the support of local businesses they can move closer to this goal.
"I can't speak for the rest of the world but I can speak for my community, and to my peers," Shak added. "Million Meals is something we should all get involved in, not just to help those in need but to better ourselves.
"I would urge other businesses to support this incredible work during Ramadan."
Charity Right are currently one of very few charities supporting refugees living in some of the most hard to reach camps in Eastern Sudan.
Naveed will also see firsthand where the charity's hard work is taking place after Ramadan as he travels to some of the country's most remote regions to help distribute meals to school children.
Charity Right is now calling for more businesses to get involved in the Million Meals project and help change the lives of thousands of children.
For more details or to get involved contact Imran Hussain on 07583 119756 or e-mail imran.hussain@charityright.org.uk For more information about Charity Right, visit www.charityright.org.uk