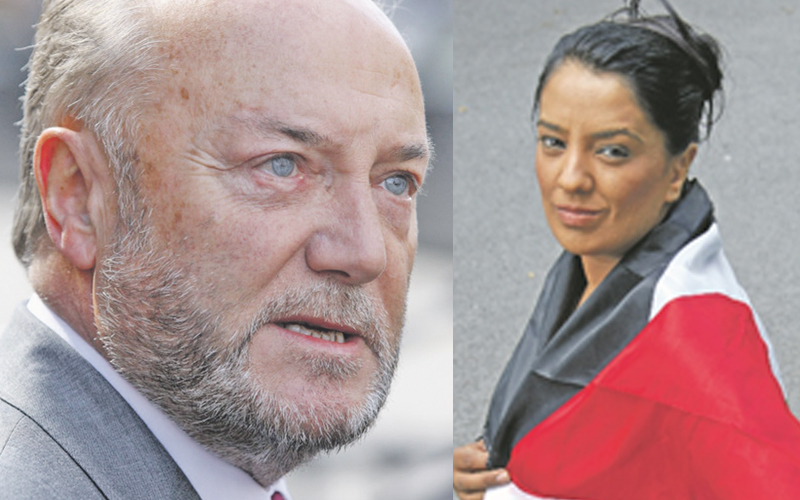 Legal proceedings begin amidst claims of 'widespread malpractice'
Respect party leader, George Galloway, who lost his seat in Bradford West to Labour's Naz Shah following last week's election, says he has begun the legal process to have the result set aside and his opponent debarred.
In a written statement, Mr Galloway said: "It has come to my notice that there has been widespread malpractice in this election particularly over postal voting.
"We are in the process of compiling the information which will form part of our petition to have the result set aside."
Despite claiming just 8,557 votes compared to Shah's 19,977, the 60-year-old former MP has also added to his complaint under Section 106 of the Representation of the People Act 1983 – concerning false statements made with the intention of affecting the result of an election.
Galloway accuses Shah of lying about him on Urdu television and says she untruthfully claimed she was the victim of a forced marriage as a teenager.
"An allegation made by Naz Shah in Urdu on a well-watched Asian TV show is both untrue and extremely serious," Galloway added.
The complaint to the Director of Public Prosecutions takes issue with the claim Ms Shah has made, and the 'certificate' she produced to back it up, that she was previously married aged 15 in Pakistan.
A declaration has allegedly been obtained by Respect officials from what they say is the sole surviving 'witness' to the ceremony who says that he wasn't there, that it is not his signature on the 'nikah' document and he believes that it is forged.
The Respect party also claim there are other discrepancies on the document of which the Labour party were informed of prior to the election.
In response to the allegations, Shah has vowed to sue Galloway for calling the circumstances of her marriage into question, whilst a labour spokesperson added that such claims were 'pathetic'.
A Labour spokesman said of Galloway's legal action: "This is pathetic and without any foundation. George Galloway should accept he was booted out by the people of Bradford West.
"They saw through his divisive politics and made a positive choice, by a majority of well over 11,000, to elect a brilliant new MP, Naz Shah."