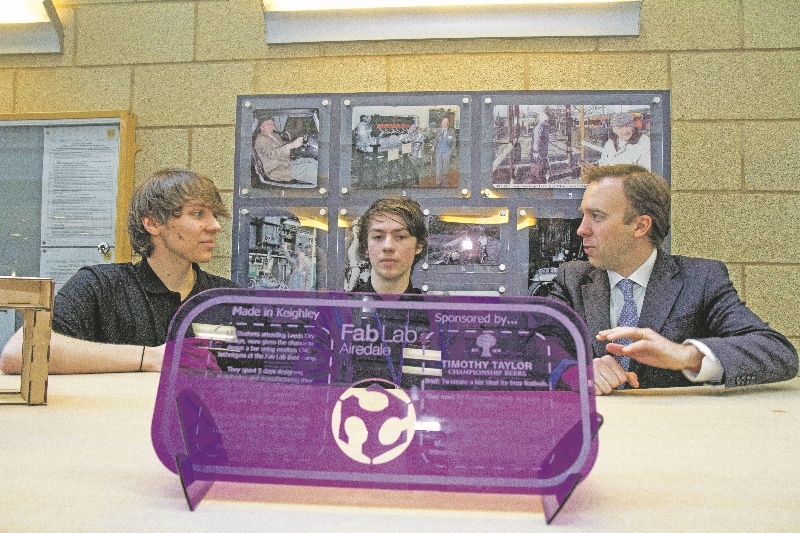 Airedale's own Fab Lab is out to inspire and engage more local inventors and entrepreneurs with its most recent development.
The Fab Lab has relocated into Keighley Campus, on Bradford Road, making its facilities and services easily accessible to members of the public.
This unique facility provides educational, commercial and entrepreneurial opportunities for people to make "almost anything".
Equipped with a range of machinery including Vacuum Moulding, 3D Printing, CNC Routers, Laser Cutters and Vinyl Cutters, with technically-skilled staff on-site, the Fab Lab enables the design and production of a huge range of products from furniture to engine components.
Airedale Fab Lab was the UK's second Fab Lab when it opened in 2012, set up to inspire people to turn their ideas into new products and prototypes by giving them access to a range of advanced digital manufacturing technology.
Its facilities and services are aimed at all – schools for hire, business access to low cost machinery, prototyping and product development, and free usage for individuals, with just material costs to cover.
College staff are working to extend its appeal and engage people of all ages in the real world of modern engineering, manufacturing and enterprise.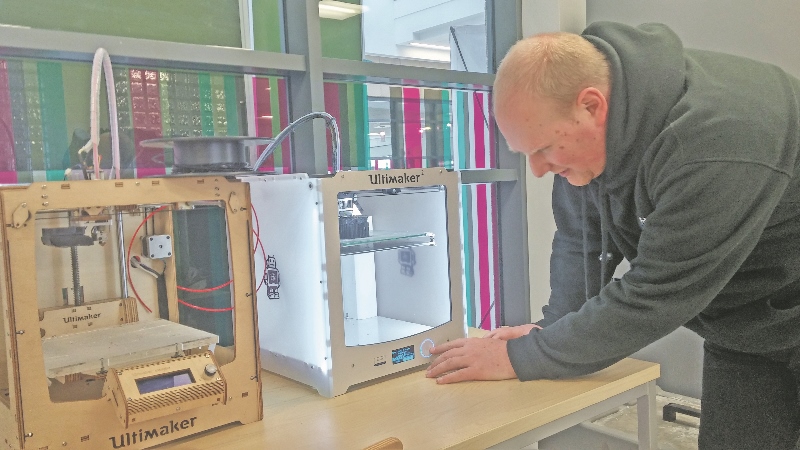 A new programme of funded training activities such as summer schools and sponsored boot camps, working with key local businesses such as Timothy Taylor, has been introduced and work with more
local schools around STEM (Science, Technology, Engineering and Mathematics) activities, aims to encourage an interest in these key subjects while supporting the need for new engineers
The Fab Lab is looking to grow its training provision to both business and the community, with CAD/CAM and Lean and Process Improvement for manufacturing and community courses such as Raspberry Pi Programming and Digital Photography.  There is also a move to increase its support to the engineering community in moving from analogue technologies into the digital age, through training in CNC machining and manufacture.
And the Fab Lab's arrival at Keighley Campus compliments the recent opening of the new Industrial Centre of Excellence for Advanced Manufacturing & Engineering (Creative & Digital Technologies) on-site, which is bringing engineering training back to the Aire Valley.
Through the ICE launched with Oakbank School and Bradford City Council, the College is offering a diverse range of courses and apprenticeships in conjunction with local businesses to provide skills training and essential work experience for a career in manufacturing and engineering.
Website:  www.fablabairedale.org
Email: Enquiries@fablabairedale.org
Telephone: 01535 685 062
Skype: fablabairedale
Facebook: www.facebook.com/FabLabAiredale