"No evidence of extremism"
---
Trojan Horse enquiry committee concludes on radicalisation accusations in Birmingham schools
A series of official investigations found the claims last year that Islamist extremists had tried to take over several schools were groundless.
In March 2014 an anonymous document causing national panic came to light. It claimed that schools in Birmingham were deliberately being targeted by Muslim school governors. It was alleged that individuals had attempted to oust existing school leaders and replace them with heads who would adopt a more Islamic agenda in running the schools.
The 'Trojan Horse' letter threatened Birmingham City Council to investigate extremism in schools, stated that council bosses had seven days to conduct an enquiry before the matter went to mainstream national media.
Michael Gove – former education secretary has been slammed on how the investigations were conducted after schools were put into 'special measures' at a time when students were due to sit their GCSE and A Level examinations.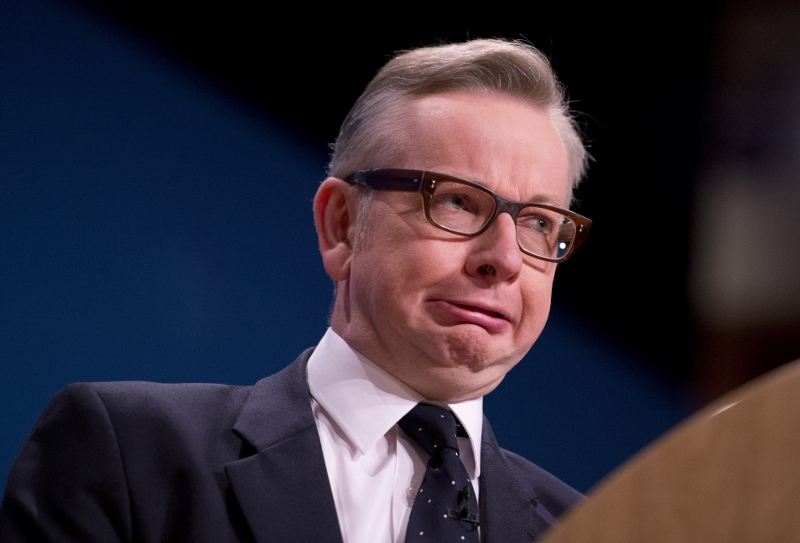 "Former education secretary Michael Gove slammed for accusing Islamist plot"
In its report, the education committee concluded on how the DfE, Ofsted and other bodies reacted to the allegations of extremism in Birmingham, and draws out wider lessons for the entire school system.
MPs have found a "worrying and wasteful lack of coordination" between the various inquiries carried out by the DfE, Birmingham City Council, the Education Funding Agency, Ofsted and others.
The report criticises the Department for Education for what it calls a "lack of inquisitiveness" and says the department was "slow to take an active interest" in the allegations.
The report also emphasises Ofsted's "inability to identify problems" in schools on first inspection, when they were found "shortly afterwards to be failing".
The chairman of the education committee, Graham Stuart said, adding that those overlapping inquiries had "contributed to the sense of crisis and confusion".
The Trojan Horse affair epitomises many of the questions and concerns expressed elsewhere about the changing school landscape and the overlapping roles of the organisations responsible for oversight of schools.
Mr Stuart, said that there was "no evidence of extremism or radicalisation, apart from a single isolated incident", was found by any of the inquiries and there was "no evidence of a sustained plot nor of a similar situation pertaining elsewhere in the country.
"Questions have been raised about the appropriateness of Ofsted's framework and the reliability and robustness of its judgements," Mr Stuart said.
TROJAN HORSE DEBACLE TIMELINE
7 March 2014

Birmingham City Council reveals it is investigating a number of schools in the city after receiving a copy of an anonymous letter referring to Operation Trojan Horse - a plot by some Muslim groups to install governors at schools. It claims responsibility for ousting four head teachers. The Department for Education (DfE) confirms it is also investigating.

17 March 2014

Ofsted turns up at Park View Academy - one of the schools implicated - for a snap inspection. Two years earlier the predecessor school on the site had been graded outstanding. "All schools should be like this," Ofsted chief Sir Michael Wilshaw had said in March 2012.

31 March 2014

The DfE says it is looking into claims the Operation Trojan Horse plot targeted 12 schools.

9 April 2014

The governors of Park View Educational Trust describe the ongoing investigations as a "witch-hunt" .

14 April 2014

Birmingham City Council says it is looking into allegations involving 25 schools in the city, including primaries, secondaries and academies. Council leader Sir Albert Bore says he does not believe there is a "plot".

15 April 2014

West Midlands Police condemn the DfE's decision to appoint a former national head of counter terrorism to carry out its investigation for the message it sends

20 April 2014

Sir Michael Wilshaw takes personal charge of Ofsted's Trojan Horse investigations.

3 May 2014

Sir Michael says Ofsted has inspected 21 schools in Birmingham.

3 June 2014

Three of the schools under investigation publish their Ofsted reports. Ninestiles and Small Heath are rated as "outstanding" and Washwood Heath as "good".

4 June 2014

Home Secretary Theresa May accuses Education Secretary Michael Gove of failing to deal with an alleged Islamist plot to take over schools.

9 June 2014

Ofsted places five schools in special measures and confirms that a sixth (which was already in special measures) is "inadequate". The schools involved deny any wrongdoing.

10 June 2014

Two academies - Park View and Nansen Primary - are told they will lose funding, while Oldknow Academy and Golden Hillock School are warned they too could lose funding unless concerns are addressed.

10 June 2014

Ofsted head Sir Michael says the experience in Birmingham could lead to snap inspections at schools across the country.

15 June 2014

At a public meeting, parents of pupils at Park View Academy call for governors at the school to stand down. Vice-principal Lee Donaghy, however, said governors had been behind many of the changes that saw the school rated as outstanding by Ofsted in 2012.

16 June 2014

The Park View Educational Trust, which runs three of the schools put in special measures, accuses the government of "deliberately misrepresenting" schools and describes inspections as "woefully shoddy" and "fatally flawed".

4 July 2014

Governors at Golden Hillock School said they were not given enough time to make improvements before a visit by Ofsted.

15 July 2014

The board of trustees at Park View Education Trust resign. Its chairman Tahir Alam said the decision had been made in the interests of the children and said a "co-ordinated and vicious" attack by former Education Secretary Michael Gove and the Department for Education had left the three-member board with no choice but to step down.

17 July 2014

A leaked copy of Peter Clarke's report for the DfE finds evidence there was an agenda to introduce "an intolerant and aggressive Islamist ethos" into some Birmingham schools. Details of the report by the former counter-terrorism chief were leaked to The Guardian newspaper.

18 July 2014

Birmingham City Council releases key findings from its inquiry into 25 schools.
Written by Ian Kershaw, it finds no evidence of violent extremism, radicalisation or an anti-British agenda being promoted. However, it does warn of governance problems in some schools. Mr Kershaw also criticises the council's role in supporting the schools involved.

21 July 2014

Birmingham MP, Khalid Mahmood, says teachers forced out of schools involved in the Trojan Horse allegations deserve to be compensated.He claimed at least 12 senior school staff had been bullied or forced out of their posts.

22 July 2014
Peter Clarke's report for the DfE is officially released.