Trustees call on Asian communities to step forward and help local charities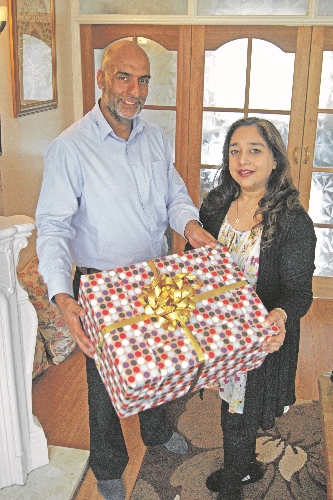 A husband-and-wife from Leeds are urging more people from the South Asian community to get involved with causes 'closer to home' after being appointed Trustees of local charities.
Hanif and Rifhat Malik were officially 'sworn-in' to their new roles with the Children's Heart Surgery Fund and Martin House Children's Hospice respectively, after their work in setting up and running the Give a Gift scheme.
Through the project, a team of volunteers have hosted Zumbathons, annual 5k runs, ladies evenings, plus much more, all topped off with an annual Ramadan toy appeal which sees hundreds of gifts handed out at the Leeds General Infirmary and the hospice.
Mrs Malik, who helped establish the scheme back in July 2013, continues to lead on many of the projects today and was approached by Wetherby-based Martin House to become a trustee.
She said it was 'imperative' that people understood the crucial role these local charities play for all communities and said herself, nor her husband, ever thought twice about taking on their new roles.
"It was by chance that we both actually got approached to apply to become trustees around the same time as each other and were subsequently accepted as well," she said.
"We both want to raise the profile of the fantastic work these two charities do, who provide a lot of support to the South Asian communities, but don't necessarily receive the same support back."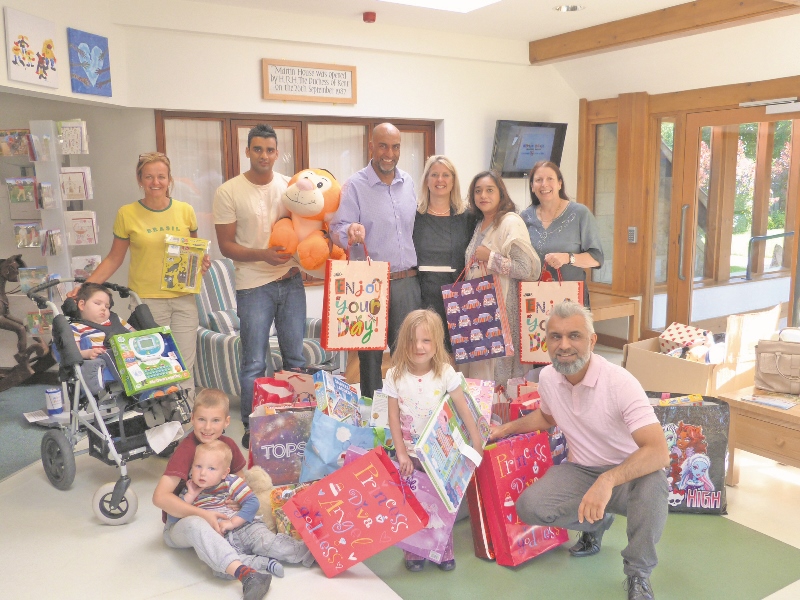 Around 10,000 children each year are reportedly cared for at the Leeds General Infirmary Children's Heart Surgery Unit, of which 25 per cent are from South Asian communities.
Mrs Malik added: "Charity starts at home and these two causes are right on our doorsteps and need help from volunteers to continue to provide the amazing work they do.
"When you get involved with a charity such as Martin House you begin to see all the additional support services in place which are not seen from the outside. The human aspect they bring to the care is incredible and gives a whole family the best care possible during some of their hardest days."
Mr and Mrs Malik added that it was not only monetary donations which they would like to see improve from South Asian communities, but the roles of volunteering as well.
The Give a Gift scheme is operated on a voluntary-basis and has helped to raise thousands of pounds for the two causes since its inception.
Mr Malik says he believes anyone can help the charities by giving up just a fraction of their time.
"There are so many ways to get involved with helping charities here at home, and in the role of trustees we are now hoping to cascade that message to different communities," he added.
"The two charities are so important for so many families, so I would urge everybody to step forward and follow the Give a Gift example by helping in whatever capacity you can."
Give a Gift was established as a way of allowing members of Leeds' South Asian community to 'give back to society' and is led by the local Hamara Centre, with support of local mosques, businesses and education centres.